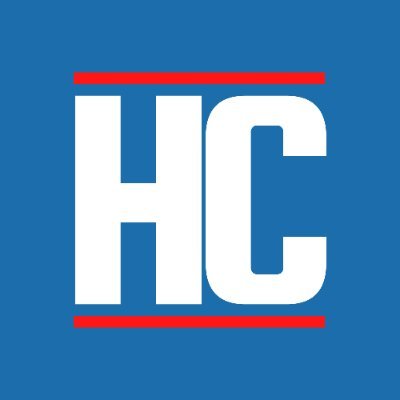 Trendy Men's Lifestyle Website Guyism.com Shifts Focus To Sports and Rebrands to HighlyClutch.com
To highlight intensively impactful sports stories culturally, the founders of BroBible.com have rebranded Guyism.com as HighlyClutch.com. It's a media destination that focuses on NCAA Football, the NBA, NFL, and Major League Baseball, among others, highlighting on-and-off field drama and mayhem.
FOR IMMEDIATE RELEASE
Greenwich, CT, June 7, 2022— Horseneck Media, LLC is revamping its athletics news website Guyism.com. The effort aims to offer their readership a 360° look at global responses surrounding the hardest-hitting sports moments.
During the most pivotal moments in sports, certain instances of athletic excellence and brilliance often happen. From these rare occurrences, the name Highly Clutch refers to when the game is on the line, and true heroism shines through.
Highly Clutch encompasses all aspects of each featured sport to showcase all-around reactions from each level of participants. Horseneck Media believes that sports news involves all who participate, including the athletes, fans, managers, coaches, heads of sports media, and agents.
It's a player sealing a World Series win by hitting a home run on one leg, while another drains a last-second shot to clinch the NBA Championship. That underdog team mounting a comeback to take the Super Bowl isn't improbable but the ability to conquer insurmountable career-defining odds.
HighlyClutch.com, formerly Guyism.com, boasts upward-looking social networks, including Twitter, Instagram, and Facebook. It's wholly owned by Horseneck Media, LLC as a platform dedicated to surfacing the culturally exciting aspects of sports.
It's a media outlet that speaks to the audience of millions of fans and stakeholders, highlighting cherishable, culture-impacting moments along the way. Besides capturing the most viral moments in sports, HighlyClutch.com Sports News is the ultimate destination for hyper-connected fans.
About Horseneck Media, LLC: The founders and partners of BroBible founded Horseneck Media, LLC as a news media outlet that informs, captivates, and sets trends on the latest sports action. From as early as 2009, the online publishing partnership focuses on events and moments that impact the NFL, College Football, NBA, and MLB.
Like Highly Clutch, Horseneck Media's original publication BroBible.com offers a website and mobile apps for a global audience. It targets 18 to 35-year-olds and provides a forum for cultural conversations on anything that's trending in the news, gadgets, gear, food, drinks, or entertainment.
Horseneck Media has aggressive, mobile-first publishing to offer news on all topics of interest, helping their readership enhance their uptake of trends. The company sees itself as a digital storyteller who uses a bold point-of-view to create compelling content from the viral stories that carry cultural context.
Contact Information:
Name: Jason Cammerota
Business: Horseneck Media, LLC
Address: 2 Greenwich Office Park, Greenwich, CT
Phone Number: 203.409.5012
Originally posted On: https://syndication.cloud/trendy-mens-lifestyle-website-guyism-com-shifts-focus-to-sports-and-rebrands-to-highlyclutch-com/