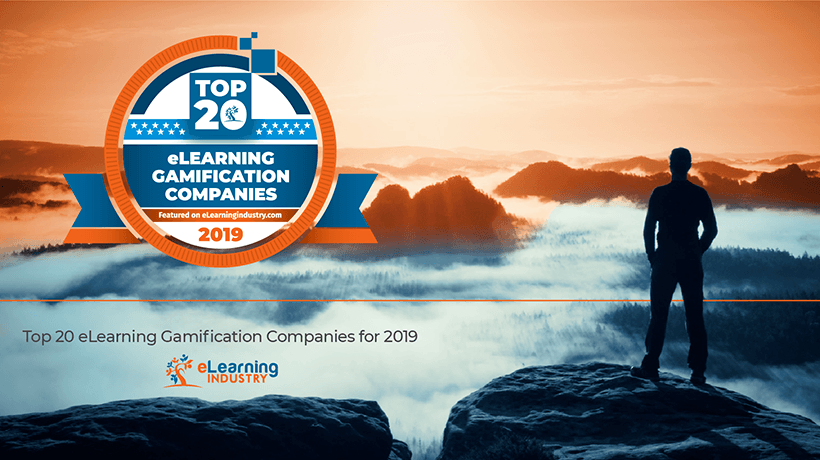 Top eLearning Gamification Companies 2019
Originally posted on https://elearningindustry.com/top-elearning-gamification-companies
There are many companies out there using gamification or gamified learning as a methodology within the eLearning field. We see it as our duty to present you with a top 20 list of the top eLearning gamification companies for 2019; companies whose mission statement entails guaranteeing a better learning experience for a wide variety of learners. As we continuously monitor the market, we believe we have compiled an awesome list, and we have attempted to highlight who are the true masters of gamification. Which provider is the best?
The Top Performing eLearning Gamification Companies 2019
As community leaders, here at eLearning Industry, we have evaluated hundreds of eLearning content development companies in the past. As we are constantly on the lookout for new advancements and trends in the eLearning field that are relevant to the industry, we decided to take a very close look at outstanding providers of gamification. We have focused on prestige, influence, application of gamification tools, activity in the eLearning field, gamification innovations, and many more subcategories.
For the list of the Top eLearning Gamification Companies 2019, we chose and ranked the best gamification companies based on the following 7 criteria:
Gamification eLearning quality
Customer reviews
eLearning expertise
Niche specialization on gamification
Gamification industry innovation
Company's social responsibility
Gamification features and capabilities
So let's see who, within the gamification niche, makes the best use of game-based mechanics. Let's discover together who knows how to apply beautiful and captivating design in combination with game thinking. All whilst keeping in the back of their mind how important it is to engage people, promote knowledge retention and, ultimately, let learners take control of their own learning process.
These following 20 companies are amongst the top performers and those who perform their utmost when it comes to the content they provide. They put great care and expertise into their ongoing development, and offer superb gamification experiences.
Without further delay, we would like to present the: Top Performing eLearning Gamification Companies 2019.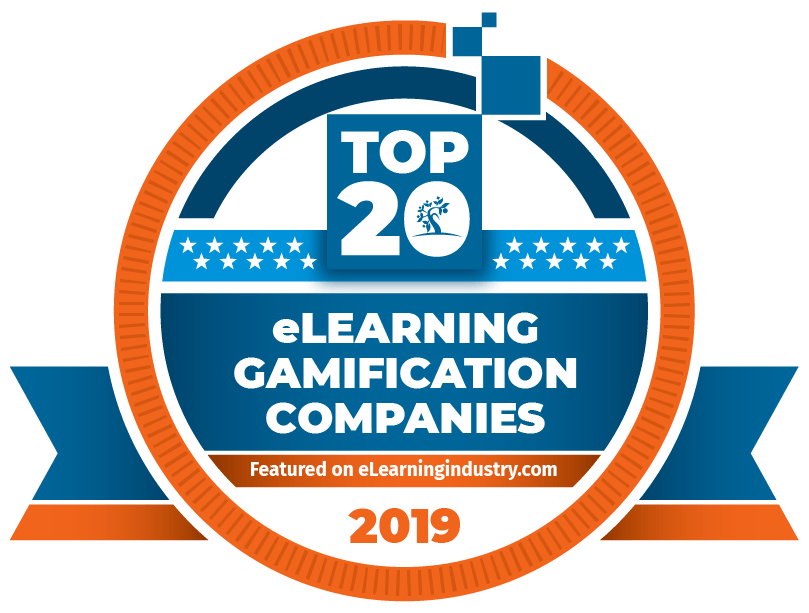 If you are among the 20 Top eLearning Gamification Companies 2019, feel free to add this badge to your website!
EI Design is a leading learning and performance support solutions provider. Their innovative learning designs deliver high learnability and positive ROI. They've bagged many awards for their expertise in creating engaging gamification solutions across corporate training. EI Design's next-gen gamification solutions range from long-term gamification, tactile and multi-platform gamification, microlearning-based gamification, and personalized gamification. When it comes to game-based learning that can offer high-impact formal training, performance support, or informal learning, they have a comprehensive portfolio of solutions and strategies. Do contact them to see how they can help you.
Check EI Design's customer reviews here!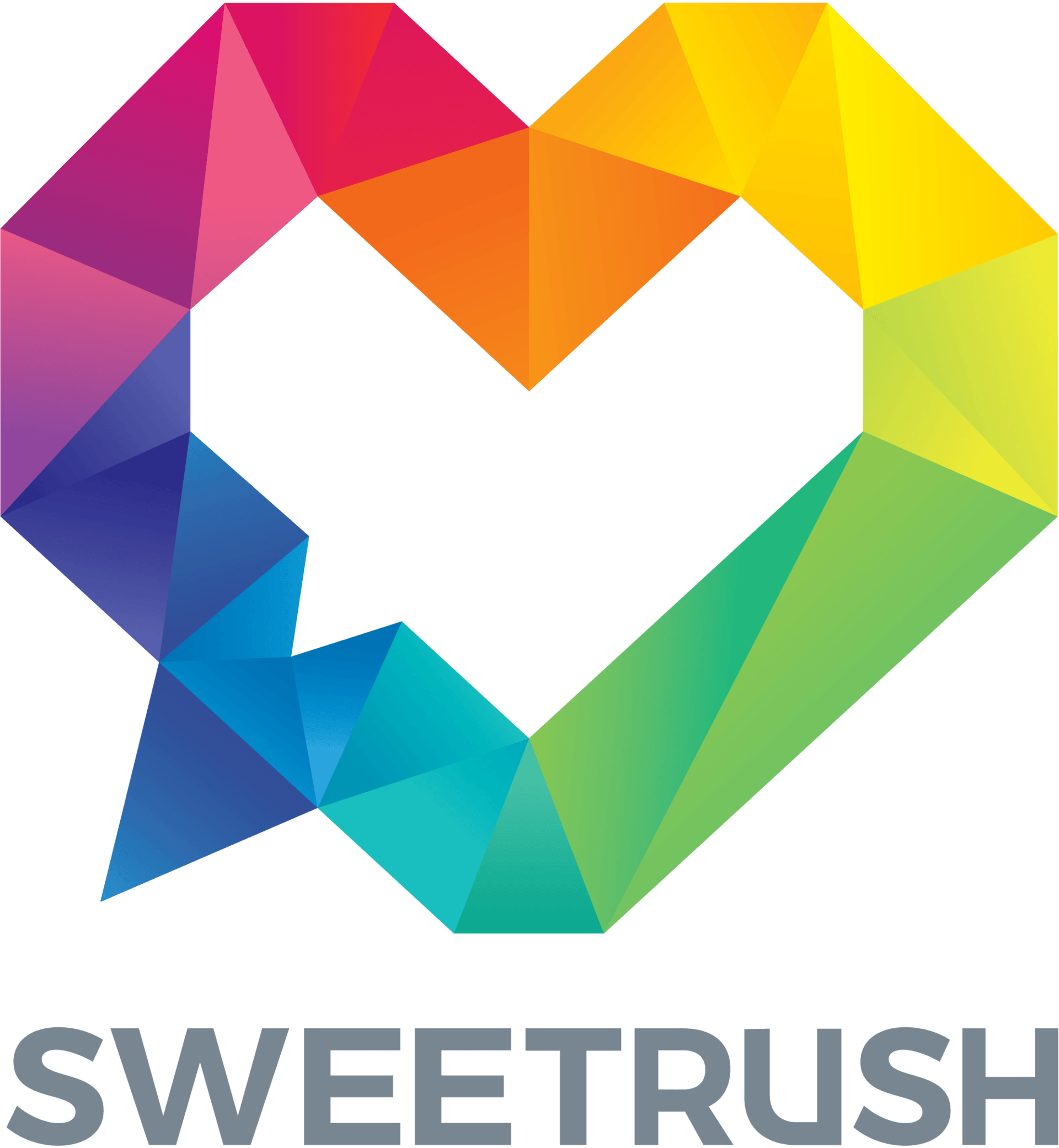 Clients trust SweetRush, love its culture of caring and commitment, and its effective solutions that connect with and motivate learners. Engaging, relevant, and innovative are hallmarks of SweetRush's learning solutions, which include serious games, simulations, embedded gaming elements, and gamification. SweetRush delivers the industry's best in performance improvement—along with change management, cultural transformation, and staff augmentation. Reach out to them here to learn more.
Check SweetRush's customer reviews here!

AllenComm offers robust innovative gamification capabilities as part of its overall custom learning solution offerings. They incorporate gamification into their overall learning program design to align game design with learning objectives and business goals. This ensures the relevance and efficacy of gamified components. AllenComm has built award-winning gamified learning solutions for companies such as PGA TOUR, NRA, AARP, and Chevron. Rather than using simple, one-size-fits-all templates, their games are custom built and designed to reflect clients' brand specifications. This includes stand-alone games on the course level, badging, leveling, and leaderboards on the program or curriculum level. By making use of unique portal technology, their game designs also enable in-game tracking, which supports custom data tracking, performance analytics, and reporting.
Check AllenComm's customer reviews here!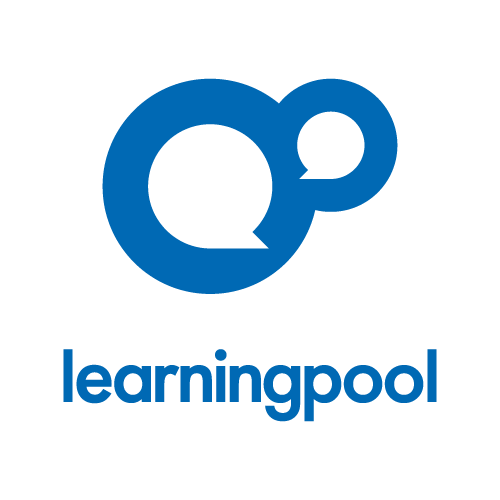 Learning Pool is a full-service eLearning provider that helps organizations achieve their goals by improving the performance of their staff. The current Learning Technologies Company of the Year, Learning Pool, has also been awarded Gold Investors in People status, retained its two-star accreditation for Outstanding Employee Engagement in the Sunday Times Best Companies 2019, and has just announced achieving Gold Standard in Deloitte's prestigious Best Managed Companies awards. Contact them here.
Check Learning Pool's customer reviews here!

Learners who become so engrossed in the experience that they are surprised when it's over and then satisfied with what they have learned—this is Inno-Versity's minimum standard as they create learning. They employ game theory as part of their Instructional Design to entice, motivate and empower learners so they willingly achieve higher objectives. They aim not merely to entertain them but to use gamification for deeper engagement, which causes better retention. Learners explore concepts, make strategic decisions, receive relevant feedback, and re-engage after unsuccessful attempts. As they progress through levels of difficulty, they master skills and apply content within the context of lifelike narratives and scenarios. Even those materials which may not look like games are created at Inno-Versity using game theory. While harnessing a learner's natural curiosity, sense of ownership, drive to succeed, and desire to relate, their in-house team brings learning to life.
Check Inno-Versity's customer reviews here!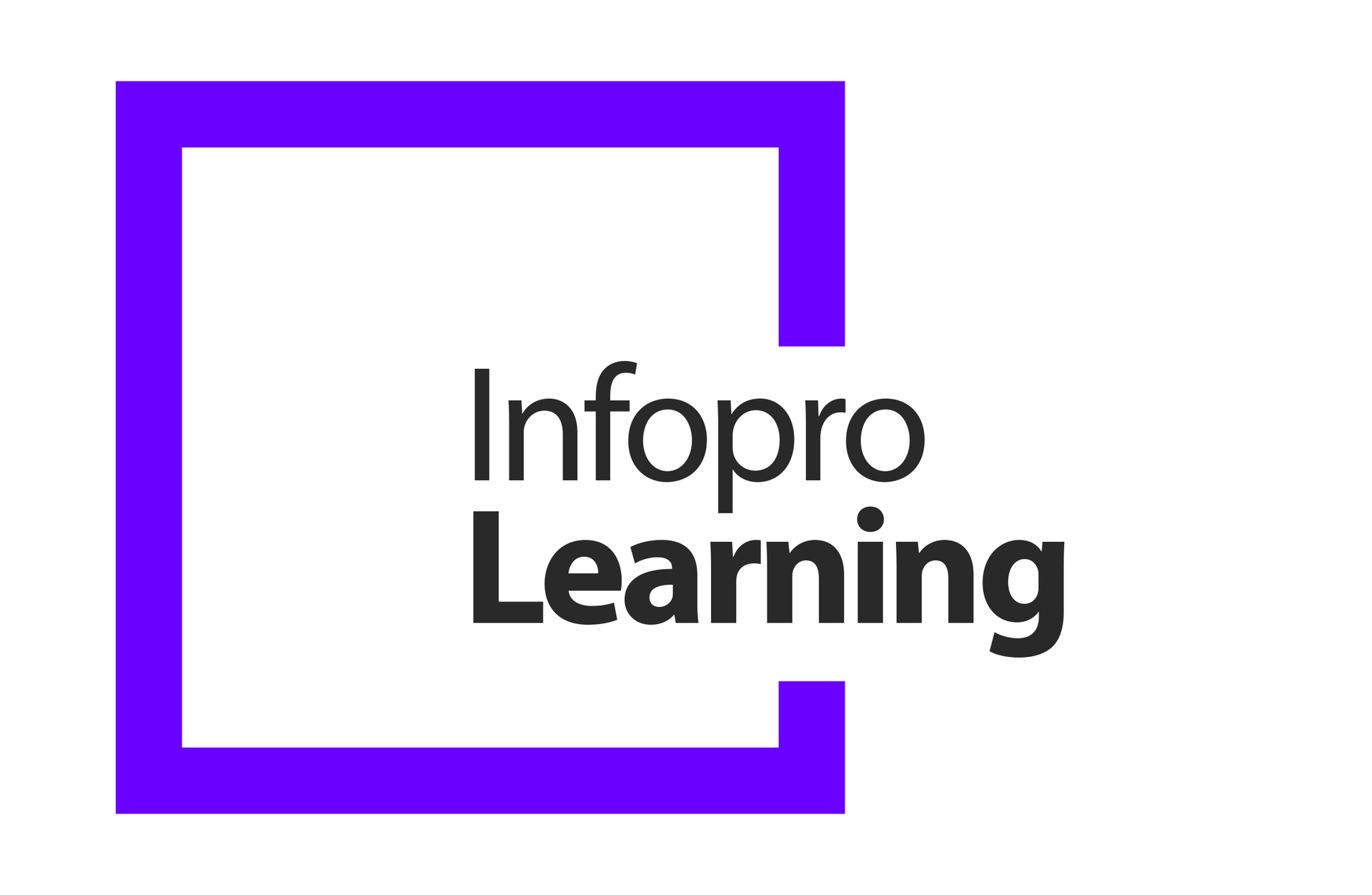 InfoPro Learning is an award-winning learning design and performance improvement company. They work with major corporations around the world to solve their biggest learning, training, and performance improvement challenges. They develop mobile learning that improves performance by delivering objective-critical information in easily digestible chunks. From animations, interactivities, character sets, and color depths, their mobile learning solutions are engaging, media-rich, and optimized for the latest devices.
Check InfoPro's customer reviews here!

Aims Digital has been providing learning solutions for almost two decades, and their solutions have evolved with technology and trends. With gamification playing a major role in learning design today, they leverage their experience to create learning games or add games to learning nuggets that are meaningful and help learners engage better with learning initiatives. Their Instructional Design approach focuses on creating learning that is fun, informative and engaging.
Check Aims Digital's customer reviews here!
Obsidian develops custom, interactive learning programs that engage learners, accelerate skills development and boost overall business performance. They're a team of learning professionals with a passion for creating effective learning experiences. They offer custom eLearning using the latest learning standards and technologies to deliver compelling and engaging content accessible through client LMSs or the intranet. They also offer blended learning programs where distributed learning programs reach and engage a community around key topics delivered through strategically scheduled and designed learning programs.
Check Obsidian's customer reviews here!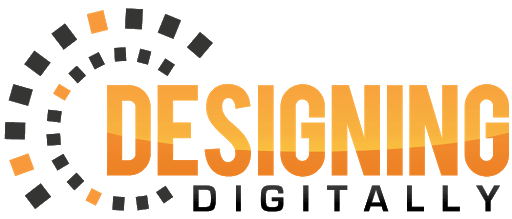 For over a decade Designing Digitally has created innovative gamification and game-based custom learning solutions that incorporate entertainment and fun. Each custom learning solution promotes intrinsic and extrinsic rewards that are paired with strong game mechanics and learner incentives to increase knowledge retention. With their custom gamified eLearning and serious games, you can ensure content is tailored to your brand, while allowing your workforce to learn in a creative way that produces your desired results and behavior changes.
Check Designing Digitally's customer reviews here!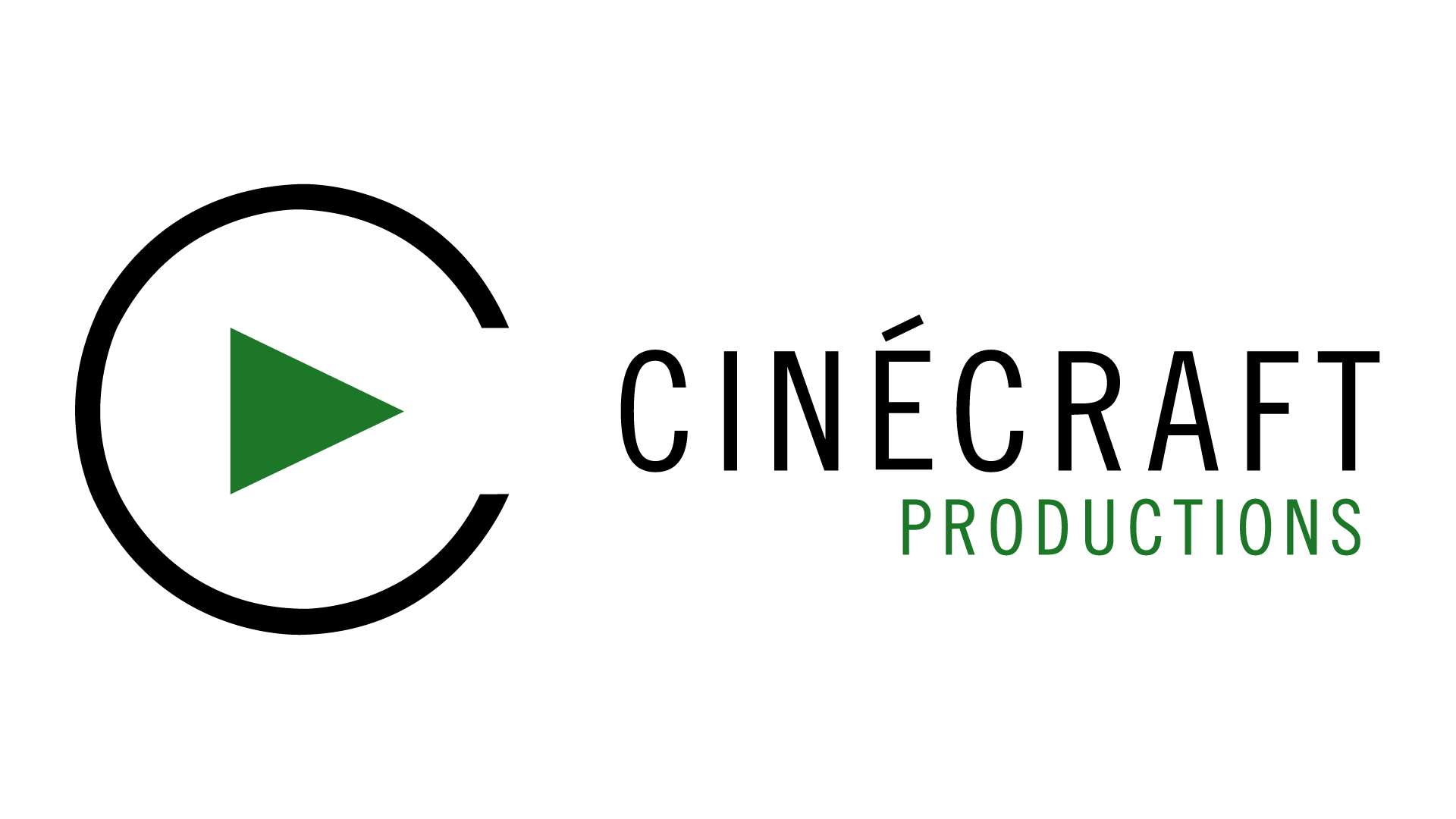 Cinecraft is a leading producer of custom learning and game solutions. They specialize in creating game experiences that are performance-focused and learner-centric. They have been motion picture storytellers for more than 75 years. At Cinécraft, they produce custom content HD video, develop eLearning and mobile learning courses, instructor-led training, virtual instructor-led training, performance support tools and design high-end animation to support the goals of Fortune 1000 companies and medium to large-sized businesses.
They specialize in telling stories using motion. In the blended learning strategies, they provide their clients they include scenarios, simulations, and game mechanics that aid in learner comprehension and retention. Contact them here!
Check Cinecraft's customer reviews here!

Harbinger Interactive Learning is a leading design and development company specializing in eLearning modernization, learning experience design, and custom eLearning solution development. Harbinger has over 25 years of experience in serving clients across the globe. With a vision of "transforming lives at every workplace," Harbinger is adept at building innovative learning solutions that engage learners and bring about desired behavioral changes in them.
Harbinger has built multiple award-winning gamified learning solutions for its clients. Harbinger believes that by gamifying the real-life scenarios that employees face in their day-to-day jobs this will result in improved engagement and higher retention of learning. Excitement, persistence, goal orientation, and competition are essential parts of Harbinger's gamification practice.
Do contact Harbinger to see how they can help enhance your learning and development through gamification.
Check Harbinger customer reviews here!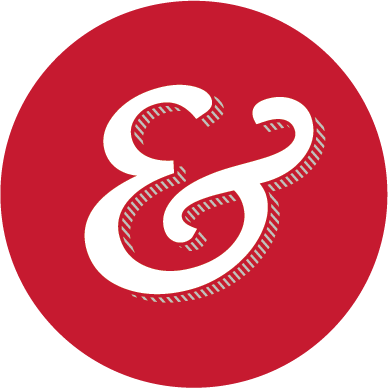 Dashe & Thomson is a full-service Learning and Development consulting company with a focus on designing and developing learning solutions for organizations nationwide. Their mission is to ensure that learners have the knowledge and skill required to perform their roles confidently and proficiently. Therefore, their solutions are informed by their understanding of who the client's employees and customers are as well as the messages they are trying to communicate and the audiences they are trying to reach. All their designs are founded on adult and modern learning principles and practices, such as gamification, based on prior experiences, and client organizations' unique strengths and challenges. Their award-winning solutions are custom-built to fit each client's needs. Contact them to learn how they can help address your training needs.
Check Dashe & Thomson's customer reviews here!

Learnnovators is a multiple-award-winning organization that specializes in the design and development of custom eLearning solutions for the workplace. Since 2003, they have been helping clients address skill and performance gaps in their workforce by crafting tailor-made solutions that are aligned with their business goals. Learnnovators' services include Custom eLearning, microlearning, mobile learning, gamified learning, blended learning, localization, and Moodle customization.
Reach out to Learnnovators to maximize learning outcomes and Return On Investment.
Check Learnnovators' customer reviews here!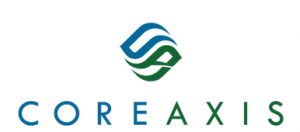 CoreAxis has been a leading provider of outsourced solutions for Fortune 1000 companies for nearly two decades. They specialize in instructional design and eLearning content development. CoreAxis Consulting is a leading provider of outsourced training and eLearning solutions to Fortune 1000 companies. Recently named to the Inc. 5000 list of fastest-growing US companies, CoreAxis has been developing leading-edge solutions for their clients since 2001. Their team of experienced Instructional Designers, content developers, and training facilitators averages of over 15 years of experience in their area of expertise. They work in partnership with their clients to develop high impact learning solutions that are custom designed to deliver engaging learning experiences that maximize retention and the practical application of skills.
Check CoreAxis' customer reviews here!

NIT-New Internet Technologies Ltd. offers innovative online learning solutions since 2002. Their wide variety of eLearning services enables them to meet all customers' needs.
The main objective of gamification is to create interactive games that take place in an online or an offline environment and increase the learners' involvement.
They use gamification in order to increase interactivity, continuous engagement, employee loyalty, and to encourage clients to include it in their eLearning projects.
NIT-New Internet Technologies Ltd. has successfully aided financial and insurance institutions using gamification and online approaches for their onboarding processes. Contact them and their team of experienced Instructional Designers, graphic designers, developers, content creators, online training experts, and content writers will help you implement your learning objectives through gamification and other online learning approaches.
Check NIT's customer reviews here!

CBLPro (a.k.a. computer-based learning professional) is a digital learning solutions company. They use digital learning techniques, best practices, and technology to solve business challenges and to help enhance human capital.
They use gamification and game-based learning to ensure better connect with the learner and build a constructive competition within employees to enable a learning culture. They help employees comprehend the brand, understand the values, and learn how to reskill for better results.
Contact them here!
Check CBLPro's customer reviews here!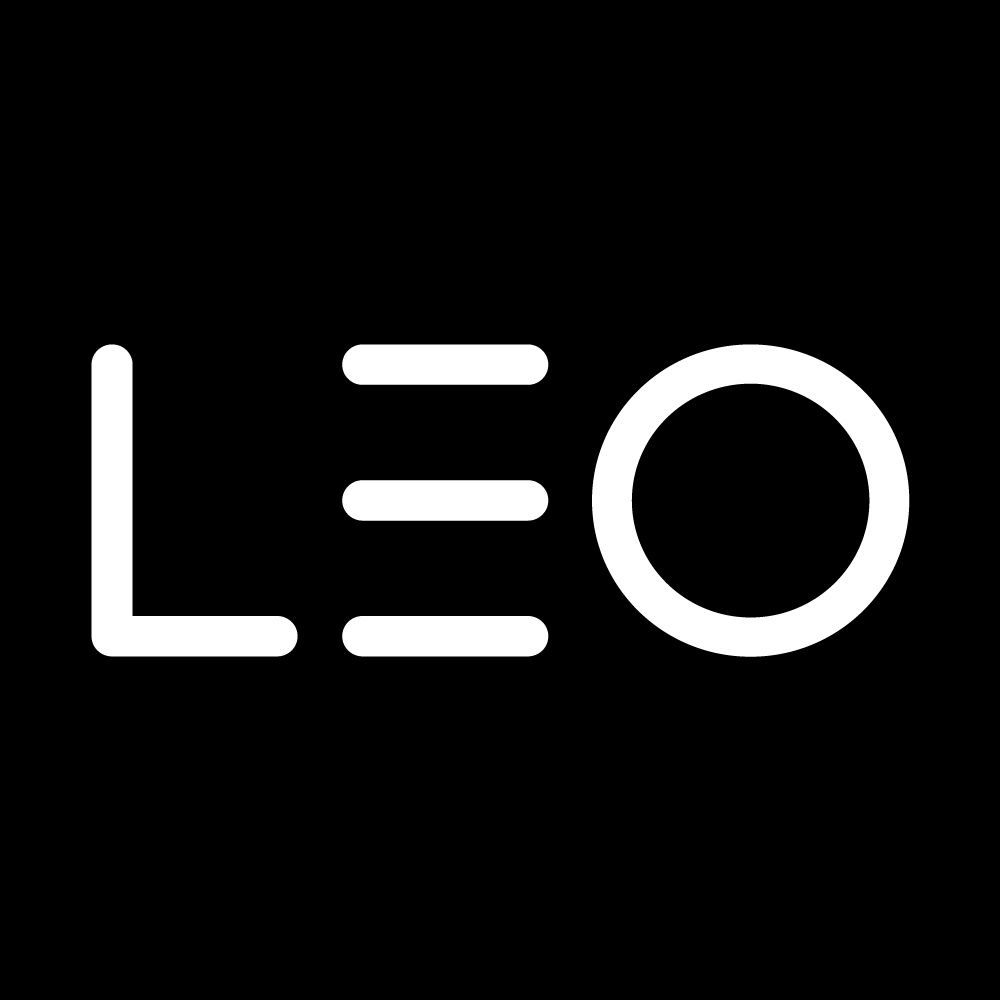 At LEO Learning, they know that deeply integrated, innovative digital learning has the power to transform the performance of both learners and organizations.
With a pioneering, creative approach and a deep understanding of learning strategy, design, and technology, they can help you realize your goals, and deliver measurable business results—at speed and at scale.
They support organizations with every element of your learning and development journey. They provide learning strategy and capability building, fully customized eLearning, learning blends, VR and AR, learning games, and microlearning. Reach out to them by clicking here.
Check LEO's customer reviews here!

Amongst the multitude of learning strategies that Monarch employs in creating eLearning for its customers, gamification has proven to be very effective. Monarch does not use gamification to create full-fledged games, instead, they use gaming elements and styles to make learning more engaging and effective. Their team of Instructional Designers, graphic designers and programmers use innovative gamification concepts that retain the learner's focus as well as challenge, engage and teach them what they need to learn. The approach they use channels the learner's need for achievement and for a sense of purpose. Using components such as badges, points, levels, and leaderboards they make learning engaging and make content stick. You can get in touch with Monarch by clicking here.
Check Monarch Media's customer reviews here!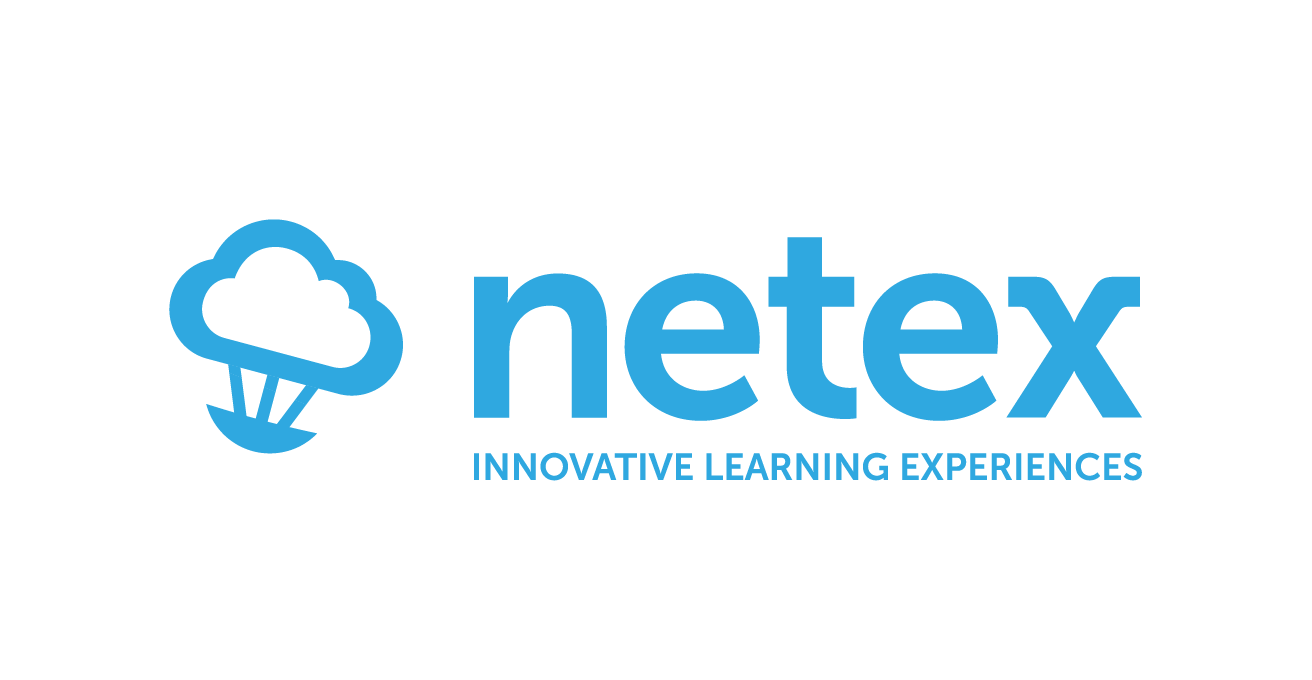 Passionate purveyors of award-winning learning technologies. They are all about xAPI, gamification, open badges, and innovative cloud-based eLearning solutions. They offer a complete ecosystem of cloud-based learning solutions. Their platform solutions include mobile apps for offline access and a platform for managing all training—online, classroom or blended scenarios, whilst their products and services include content solutions, focusing on catalog content, content development services, and an authoring tool. In short, they offer a complete solution for all the needs of their clients, whether corporations, publishers or educational institutions.
Check Netex Learning's customer reviews here!

MPS Interactive is known globally for its gamification and serious games solutions and platforms that amplify the learning experience. Through the use of new, innovative formats, their gamification solutions implement evolving learning methods such as badging, social collaboration, interactive simulations, and immersive environments to counter diminished attention spans, drive learner engagement, and increase on the job performance. Check out their portfolio here!
Check MPS Interactive's customer reviews here!
If you want to be a part of our list of eLearning Content Providers for Gamification Design, register in eLearning Industry's Top eLearning Content Providers Directory.