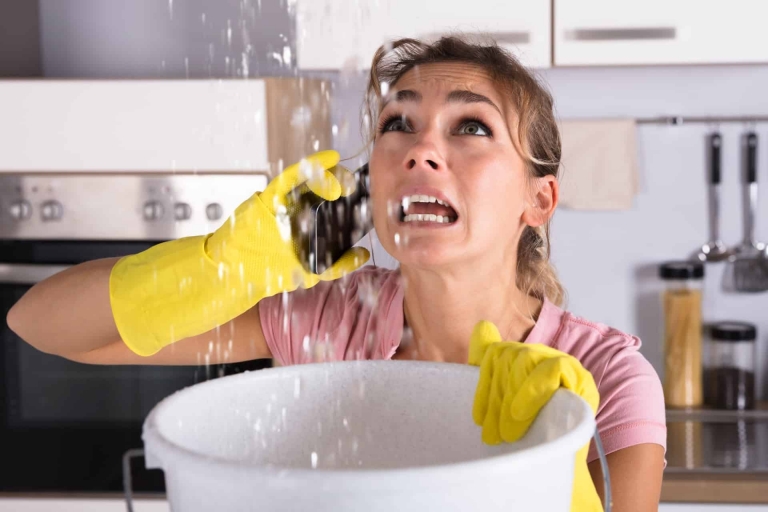 Top 5 Water Damage Prevention Tips – Act Now
Originally posted on https://idrycolumbus.com/top-5-water-damage-prevention-tips/
Water damage doesn't just affect the resale value of your home. The damage caused by water can actually make a home sale fall through entirely and can costs thousands in lengthy repairs due to mold.
If you're looking to protect your investment and keep your family safe, nothing pays off as much as preventative measures. Having a plan to prevent any damage from water might keep you from having to perform water mitigation.
The time and money you spend on a proactive approach to water damage prevention in your home is an investment that pays off. You'll be able to avoid most emergency calls with a regular checklist.
Perform these tasks to keep your home safe:
1. Inspect the Perimeter for Water Damage
Too many people wait until they see water collecting in their home to do something about issues. Water issues are often avoidable with regular inspections.
Before you look at the inside of your home, take a walk around the perimeter of the structure. Warning signs are plants and trees that are too close to your home. Their root structures can lead to leaks.
Also, inspect the foundation for cracks. These cracks can be an easy access point for water in your home.
2. Clean Gutters Mean Less Water Damage
Leaves, sticks, nests, bird droppings, and other contaminants can clog up your gutters and downspouts. In cold weather, ice may accumulate and stop up your gutters as well.
Overflowing rainwater and runoff can wreak havoc on a home. You may have to replace your roof, siding, or shingles if your gutters aren't functioning properly.
Make sure to inspect your gutters regularly.
3. Check Your Water Bill
Does your water bill seem abnormally high for no reason? You may have a leak deep inside your house that is doing damage.
Remember, water doesn't just invade the structure of your home. Those hidden leaks could be helping mold grow in your house.
More than 50 million Americans suffer from allergies every year, and many of them are allergic to mold. If you have an unknown leak in your home, it may be a breeding ground for mold, which can lead to serious consequences for your health.
4. Sump Pump Maintenance – Water Damage Prevention ***
Anyone who has ever had a sump pump fail knows that the entire experience can be incredibly stressful and damaging. In some instances, the water is simply too much for the pump to keep up.
In others, the pump is ancient and in bad repair. It doesn't operate when needed.
Make sure you check your sump pump annually and perform any required maintenance to avoid bug headaches down the road.
5. Perform Repairs Immediately
If the sump pump isn't working, or if you find cracks in the foundation, the time to fix the issue is now.
Too many homeowners put off those repairs and find major damage from water as a result. Whether you replace and repair shingles on the roof or repair those gutters, prevention means addressing problems as they occur.
When Problems Strike
If you are already suffering from water damage, it may be too late to start a prevention plan now. You need to mitigate the existing damage before you move into a maintenance program.
iDry Columbus can help. Our trained staff will fix your existing issues and help prevent them from occurring again.
Don't wait. Contact iDry Columbus today.