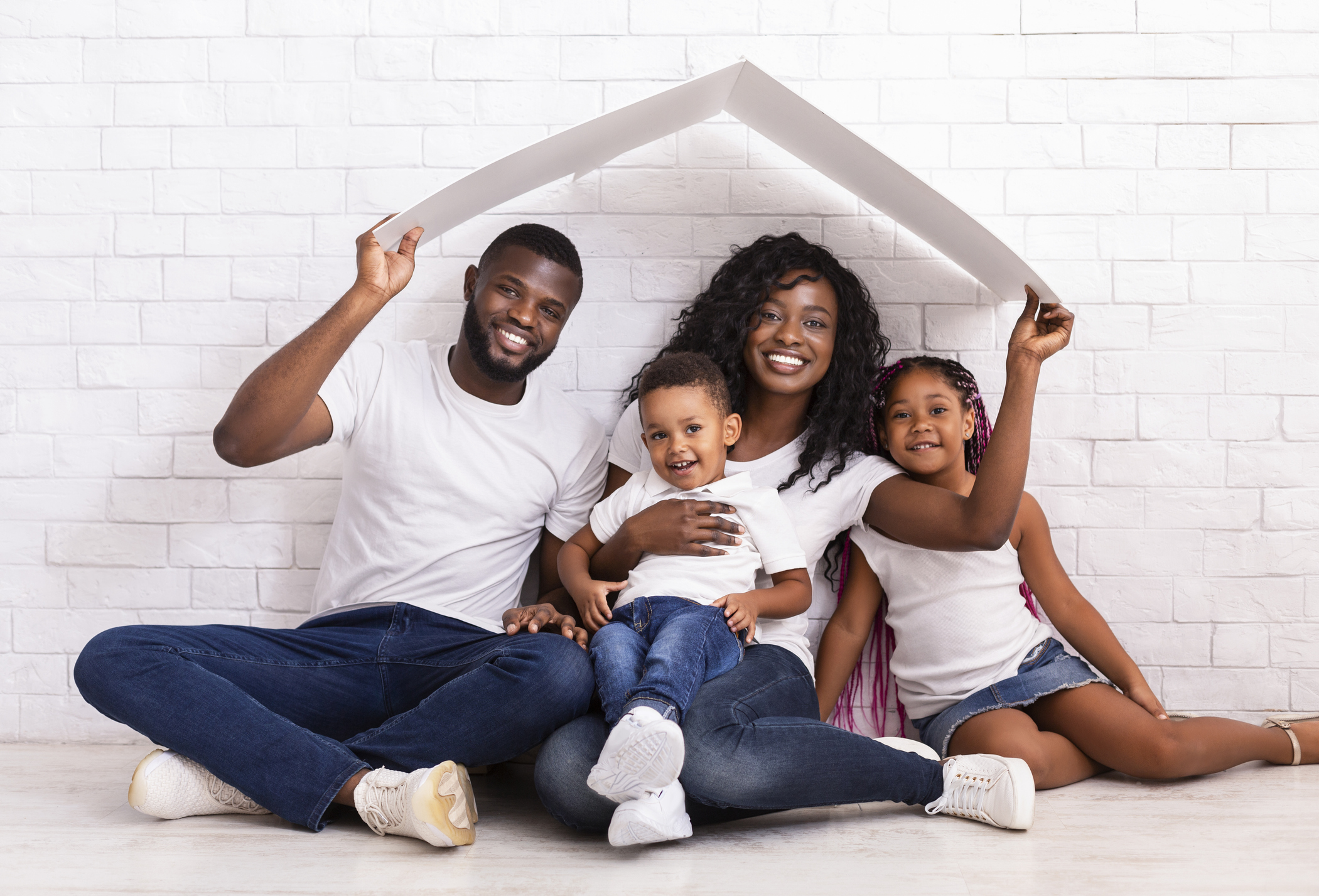 Tips For Repairing Your Roof After A Storm
Photo from iStock
Originally Posted On: https://www.eeresources.biz/hurricane-season-roof-repair/
Hurricane season is officially June 1 through November 30. Theoretically, we could get hit by one or more tropical storms and/or hurricanes between those dates. What should you do if a hurricane hits? Visually assess your roof by walking around the perimeter of your house and taking note of any visible storm damage. You might want to hire a dependable roofing contractor, call your homeowner's insurance provider, contact FEMA for help with disaster relief assistance, avoid flood water-associated diseases such as leptospirosis and toxoplasmosis by wearing rubber boots when inspecting the property in flood zones, and avoid the urge to clean up your own mess without taking precautions or consulting with a professional.
Once a hurricane or tropical storm leaves your community and local officials say that it is safe to return to your residents. You want to be sure to inspect the damage to your home and put in a course of action to get back to your standard of living and get back to normal. We wish the process could happen overnight, but the best we can do is help provide you with a roadmap to recovery. Here are some great tips that can help you expedite any needed home repairs after storm damage.
Keep Away From Flood Waters
Whether you decide to ride out a storm or return to your community after a hurricane or tropical storm, remain clear of the water! This too includes standing water pools or puddles.
Floods are a dangerous and frightening experience for many people. The water can contain anything from bacterial, viruses, fungus, biological hazards to chemical waste, which could make you sick if it makes contact with your skin or enters through an open wound on the body – this even includes stray animals how have gotten trapped during flooding!
Sewage water is can be running through your street. The water that's been through your neighbor's toilet, has mixed with all sorts of chemicals on the road and disposable wastes from industrial businesses like the local automotive shop. Waterborne pathogens have been known to cause gastrointestinal illnesses. Many organisms that normally are contained in sewage are carried downstream during heavy rains. If you have to get out in the water, protect yourself with waterproof clothing.
Inspect & Document Your Homes For Damage
Take a walk around your house to look for storm damage. You want to take pictures so you can show them to your insurance company. If you see any storm damage, make a list of what kind of damage it is and where it is so you know how much repair work needs to be done.
After a tropical storm or hurricane, a lot of damage occurs throughout a community, and just about everything in your neighborhood can be displaced. Car, Trees, fences, siding, bricks, just about everything including the kitchen sink can be out on the street. Be sure to tread lightly as you inspect your home and try not to touch much of anything to avoid injury or infection. We recommend that you hire a construction company that can provide a debris removal service to clean up your property. A trained professional is better equipped to deal with environmental and biological hazards that result after a flood. If you have significant damage to your home or it is a total loss scenario, let a professional clean up the debris in your home before you look for your left behind valuable items.
Inspect Your Attic & Ceiling For Water Damage
A home inspection is an invaluable tool in maintaining the value and stability of your property. The roof may appear undamaged on the exterior, but cracks can develop due to water leaks that lead up into larger issues later when they cause more expensive damage like permanent structural damage which may be hard to justify on an insurance claim if you didn't document it after a storm.
To avoid these problems it's important for homeowners during each season to check key areas such as ceilings light fixtures where ever there might be standing pools of water or droplets around outlets -just because your home appears to be dry, behind the walls you may a lot of moisture and a bigger problem on the horizon. You may not notice the mold infestation until your health is affected. Similarly, you may not notice a massive water leak until the next time rain hits your home.
Book A Tarp Service & Temporary Repair Service ASAP
A temporary solution like a tarp service can cover up a leaking roof or significantly compromised roof that has lost integrity. Tarping a roof can save homeowners a lot of headaches after a catastrophic storm has passed. Subsequent thunderstorms can pass through your city and bring more rain, moisture, and humidity to your property, resulting in even more damage to your home. Maybe you didn't make out so bad during a hurricane, but the coming storm came in and deposited water in your attic which made its way into the inner walls of your home. Electrical damage is a possibility, so is mold, structural damage, ruined carpet, flooring, electronics, and appliances.
We offer tarp service and temporary repairs to ensure your house isn't even more damaged by rain pouring in through an uncovered hole. Whether it's caused by poor weather or natural disasters like hurricanes, we make sure you won't struggle with basic needs like electricity and shelter because of damages not covered as part of residential property claims. Tarping involves a durable plastic covering over your roof to waterproof the contents of your home.
Clean Your HVAC System & Air Ducts
After a flood or hurricane, many homeowners don't think about mold can infiltrate their heating and cooling systems. Moldy HVAC units can send mold spores flying around into every room in your once a property is cooled down. You may want to consider a complete replacement, duct cleaning, and or sanitization of your property. If unaddressed, these mold spores can be a persistent allergen, a health risk, and/or ruin your cabinets and wooden structures.
Purchase A Home Air Purifier To Eliminate Mold & Odors
Invite cleaner air into your life. The Photocatalytic Air Purifier eliminates viruses, mold, and odors that all need to be eliminated from the air we breathe. Rather than using chemical fumigants or fragrant masking agents, it produces thousands of negatively charge superoxide and hydroxyl radicals that attach themselves to harmful biological organisms as well as odor-causing chemicals so they can't cause any harm to your children and loved ones.
When you are recovering from a storm that exposes your home interior to moisture, you can most certainly expect the arrival of mold. An additional remedy to help limit your exposure to harmful biohazards would be to purchase a pureAir 500 air purifier. With the aid of negatively charged oxygen molecules, mold spores can be eliminated down to 99% within a few hours. If you are wondering what's the best air purifier on the market? Head over to our Air purifier website page for a few options that are great at improving your home's air quality while removing some lingering odors.
Gain A Referal To A Great New Orleans Roofing Contractor
In the midst of a stressful situation, it's easy to pick up the phone and commit to working with the first roofing contractor that you connect to over the phone. Be sure to read our article about how you should select the best roofer from a plethora of local roofing contractors.
When it comes to investing in your home, you don't want to go throwing darts at target and hope for a bullseye. Remember to ask for an introduction to an established roofing company by an insurance agent or from a neighbor that has some work done by a local professional.
Prepare Your Next Home To Withstand The Next Storm
As you get your home returned to its original conditions after a damaging storm. Make sure you make it better than it was before. Consider adding a few additional features to ensure your home remains in optimal condition for many hurricane seasons. The best roofing contractor is one who acts not as a sales agent, but as your consultant that can guide you on making a decision that protects your property. If you live in an area that is prone to multiple bouts of inclement weather like Louisiana, Alabama, and Florida, you might need to consider adding the following to your home:
Hurricane window shutters are designed to be highly durable against difficult weather conditions. These shutters can stand up to high winds, debris, and any other types of natural disasters that might threaten your home. You don't have to cover or board up your windows with plywood anymore.
Hurricane Straps are steel supports that secure your roof to the frame of your house. New homes in New Orleans are more commonly built with additional reinforcements since the region is prone to adverse storms. If you have an older home, consider having them installed if you are just coming out of a recent storm.
Architectural shingles are the ultimate protection for new homes, and they'll last a lot longer than traditional three-tab asphalt shingles too. Architectural shingles resist winds of up to 130 miles per hour and can last 20 to 30 years, making them a smart choice for all hurricane-prone areas.
Consider Eagle Eye Resources For all Your Roofing Needs
Eagle Eye Construction is a vertically integrated construction and real estate development company. We design, build, repair, and maintain any type of facility imaginable. From commercial roofing to residential roofing after inclement weather in the great state of Louisiana – we've got you covered!