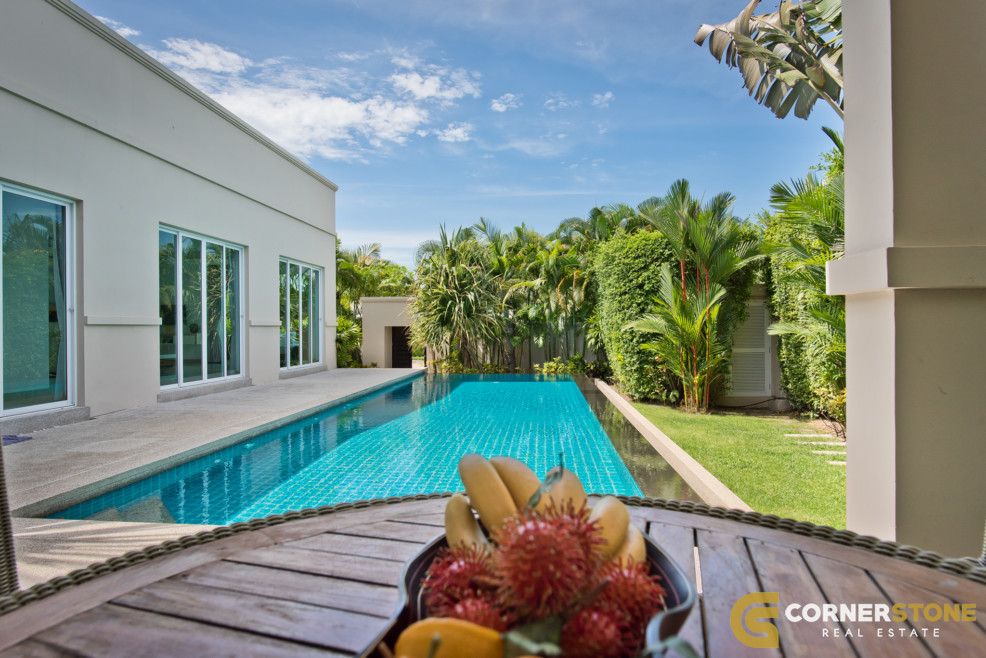 Tips About Buying A Property In Pattaya Thailand
Originally posted on https://cornerstone.co.th/tips-about-buying-a-property-in-pattaya-thailand/
Thailand – a good place to buy
Thousands of expats have moved to Pattaya over the years. Thailand is one of the more organised South East Asia countries when it comes to the possibility of living abroad and purchasing a home. Much of this is due to the constant flow of westerners into the country since the 1960's. It is possible to stay here on a work permit, a retirement visa and several other visas.
There are some strict guidelines one needs to follow in order to buy a property in Thailand and these are outlined here. CLICK HERE FOR MORE INFORMATION
First things first
When you have made the decision to buy a property there are many things to consider:
What is your budget? Do you want a house or a condo? Do you intend to rely on public transport or will you have your own vehicle? Do you want a swimming pool? How many bedrooms and bathrooms? Do you wish to have a pet? Are there local amenities nearby? There are 100 more questions you must consider in order to find the right property. One of the most important questions is WHERE do you want to be? Pattaya covers a vast area, generally getting progressively cheaper the further you are away from the water. Here at Cornerstone Real Estate we can help you complete your wish list and narrow down the best areas for you.
Another big consideration is your time frame. Property purchases in Pattaya can be completed from start to finish within a couple of weeks but can take longer depending on the situation for the buyer and seller.
Your budget should also account for government charges like transfer taxes, stamp duty and additional legal expenses such as a lawyer's legal fees for representation and professional inspection costs.
www.cornerstone.co.th highlighting properties that you are interested in. We can help answer questions about public transport in a particular area, supermarkets, shopping options, local Thai markets, restaurants, village/condo history etc. Perhaps we will be able to offer further information that might make a property more or less attractive to you.
A smart prospective buyer with time on their hands will spend time driving around an area of interest at different times of the day. Find out whether the area does meet your hopes and expectations, and that there isn't a Thai karaoke bar next door that stays open until 3 am!
Once we have managed to qualify your search criteria we can suggest various properties to you. If you are in agreement with the selection we will then organise a convenient time to go and view the properties. We will drive you to each of the properties and answer all your questions where possible, hoping of course that we find the perfect property for you. Ensure you have a printed set of property details for each property so that you can remember the positives and negatives of each. Bring a pen, make notes!
Offer
Once you have decided on your dream home it is possible to make an offer and even negotiate the price to secure the property for yourself. At this point a good real estate agent is invaluable. Of course it is in the best interests of the agent to agree a price; otherwise the agent won't get paid. That said the agent must work to negotiate a price that is acceptable to both parties, so that both are keen to move forward.
If the buyer is unsure about the structural quality of a property they may wish to have an inspection carried out by a builder or engineer. If the outcome of this will have a bearing on the offer then any engineer report from the survey needs to be in writing, and it needs to be added into the contract.
It's not always about the money.
Of course buyers and sellers both want to feel they have struck a good financial deal but there is much more to an agreeable sale/purchase than money alone. Working towards one party's time frame could be of huge value. Certain pieces of furniture and electrical appliances are costly to replace for some people, so can be invaluable to one of the parties. Money can also be saved by writing certain clauses into the contract to ensure that the owner makes good some repair works for example.
Buying/Selling contract
Once the price and completion dates have been agreed upon by the buyer and seller then a sales and purchase agreement needs to be signed. This will specify the parties involved, the agreed price of the property, and outline information about any furnishings that may be left behind.
Make sure you understand what you are signing.
We have an easy to understand contract which our agents will guide you through so that you fully understand everything that is happening.
Deposit
It is at this point of contract signing that the buyer needs to pay a deposit in order to secure the deal, and remove the property from the market. The value of this deposit can vary depending on terms, but it is generally about 10% of the sale price. This deposit is normally held by the agent or a lawyer, and in some circumstances the seller, Once the contract has been signed by both parties it is legally binding, so should the buyer or seller need to withdraw from the sale/purchase for any reason, then that party is legally bound to compensate the other to the value of the deposit.
In order for the legal sale of a property to happen various documents will need to be gathered by the seller's legal representative. These include Title Deeds, house books, building permits, and possible Thai company documents (depending on how the property is currently owned). These documents can then be checked to ensure that the seller is legally allowed to sell the property and that there aren't any debts against the property.
Transfer Process/Move day
When the transfer date arrives your legal representative will accompany you to the Land Department where the title deed (or Thai company shares) will be transferred into your name. It is at this point that all property transfer fees, and property taxes will need to be paid, and it is also the time that the balance of monies due will be paid to the seller to complete the transfer.
Congratulations – you are now a proud home owner.