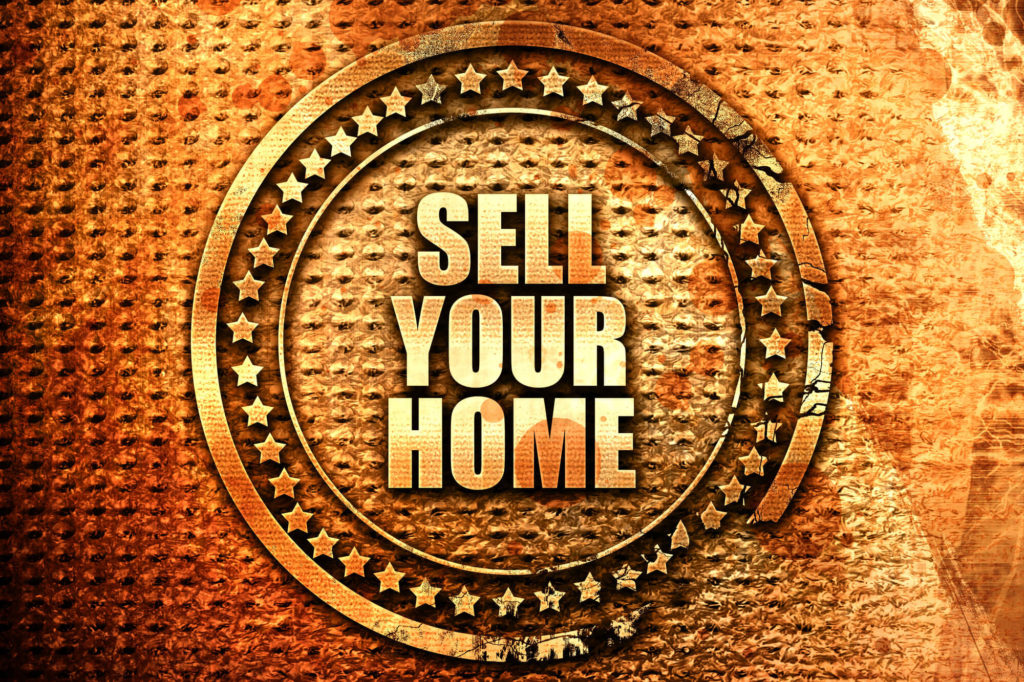 The Ultimate Quick Sale Guide: How to Sell Your Home Fast
Originally posted on https://www.biggerequity.com/the-ultimate-quick-sale-guide-how-to-sell-your-home-fast/
While some realtors will try to tell you that you need an agent to sell your home fast, you can actually make it quicker on your own. Some people will even tell you that you'll make less money, but once you start calculating agent fees, you might find that's not true. The key to a quick sale is to stay motivated, work hard, and to focus on getting your home sold to the right buyer.
Here are five tips to ensure it seels on time at the cost you want.
1. Add Curb Appeal
One of the most essential aspects of getting your home sold is to make it look good. You need to make sure your online listings have professional photos that make it look ideal. Clean up clutter, get rid of unnecessary furniture, and even consider working with a staging professional.
On top of making the photos look good, make sure it looks good when people drive. One of the things that your potential buyers will do is to drive past a number of times. They will judge your home based on how it looks from the outside.
Start by hiring a landscaper to clean up the exterior. You'll need to clean up any trees or bushes that line your exterior. Consider doing the landscaping that you've been putting off for years.
You might even find that you have to put a little bit of your own elbow grease into it. You should paint the exterior if it's looking old and chipped. If your garage door is looking a little busted, put some work into fixing it.
As much as you've been told to not judge a book by its cover, you need to judge your home by it's exterior. Other people will, so get ahead of the 8 ball and take care of it. If you're offering a memorably attractive house, you can be memorable to potential home buyers.
2. Offer Cash Discounts
One of the ways to get offers on your home quickly is to offer discounts. If you're willing to be flexible with your price and offer cash discounts, you could get lots of offers quickly.
You could even make offers contingent on a higher cash down payment. If someone is willing to pay 50% of your asking price in cash, you could offer a deep discount on the remainder.
Be flexible with the price that you're willing to accept and you'll be able to sell your home faster. One of the things that every home buyer is filtering their search for is the price. While they want good value overall, what they're willing to accept for the cost will change.
Most homebuyers' limitations are more reliant on a cost cap than a comfort cap.
3. Hire a Clever Agent
Marketing is super important when it comes to getting your home sold in Florida. Real estate agents know what their customers are looking for better than you do, so put your faith into a clever agent.
The best real estate agents will have an intimate knowledge of every neighborhood in your region. They'll know why people are moving to your neighborhood and what they're looking for. They'll understand what every potential buyer is looking for and what they might like about your house.
When you're selling on your own, you're going to try to sell your home based on what you love about it. However, that charm might be lost on someone else and you might need to learn about them. A real estate agent takes the time to learn about their customers so that they can sell to them better.
This is a powerful advantage and one the real estate agents can lend to you when selling your home.
4. Learn The Lingo
When you're trying to learn about how to sell and how to market your home, you need to learn the language of selling. There are lots of terms that are local to your region or will describe homes in your area.
Selling is all about learning the right sales terms to put in your listings and what other people are searching for.
Do a little bit of snooping on your own. Search through real estate listings in your region and see what homes seem to be the most interesting. Try out the terms that you see listed there and see if they'll work for you.
A lot of what is attractive to potential buyers is listed at the top of a post. Those first few words can help to attract potential buyers and let people know whether or not your offer is catered to them.
5. Be an Active Seller
One of the most important characteristics you should have is to be an active seller. You need to be out there searching for your own clients as much as relying on tools to help you.
Post on real estate listing sites and manage your own listings. The more work you do, the more potential profit you can keep. When you have to hire an agent, you have to share your profits.
As an active seller, you'll get to know the market more intimately. You'll learn more about the people who are looking at your listing and you'll be able to keep massaging your post as time goes on. The more active you are, the quicker you're going to sell your home.
Handing it over to an agent, you could end up at the bottom of their list and quickly forgotten. Handle it yourself and you can get it sold fast.
Sell Your Home Fast By Staying Focused
The key to selling your home fast is to be motivated and focused. Anyone can sell a home, but getting it sold as fast as you'd like at a price that you're happy with is an art. Be committed to learning about the local market and you'll be sure to make a quick sale.
For more info about selling your home for cash, check out our latest guide.