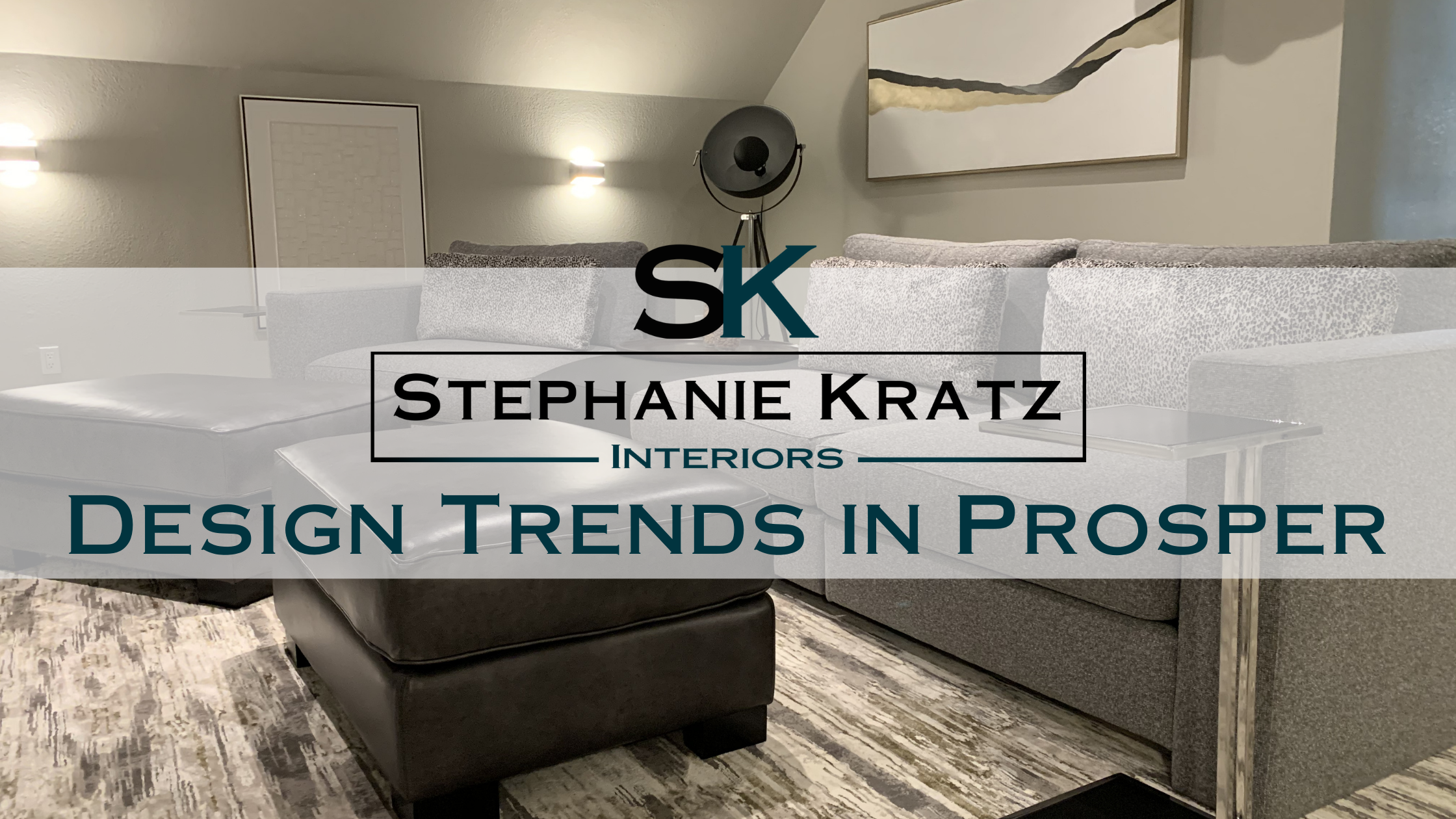 The Hottest Interior Design Trends You'll Be Seeing in Prosper, Texas in 2021
Photo by Stephanie Kratz Interiors
Originally Posted On: The Hottest Interior Design Trends You'll Be Seeing in Prosper, Texas in 2021 | Stephanie Kratz Interiors
Things are looking up in Prosper, Texas.
The community has been growing in the past few years, and for several reasons. It's in the suburbs of the bustling Dallas-Fort Worth area, for one thing. It has great schools, a low crime rate, and stunning properties into which any family would want to move.
Now, once you've settled into Prosper, you've got one thing on your mind: interior design trends in Texas and beyond. Luckily, quite a few big ones are coming your way in 2021—and Stephanie Kratz Interiors can help you choose the right ones for your property.
Here are my top picks for interior design in Prosper, TX this year.
1. Modern, Cozy Spaces
Of all of the essential design trends I predicted for 2021, I think this one will appear in Prosper most prominently. After all, it's a family area with houses built for parents and their growing broods.
Most families want their homes to feel comfortable for everyone. So, it's a cozy and kid-friendly space that still speaks to mom and dad's desire for design. That's why modern and cozy will come together in many interior design schemes—in Prosper and beyond.
2. Cottage Core
Now, if you want something even cozier than that, you might be thinking of a cottage core-inspired design scheme. We're talking floral prints, vintage pieces, pastel hues… all of that will be making a huge comeback in 2021.
This country-inspired design style isn't the rustic look of years past, either. Think of that with a very glamorous spin, and you've got Cottage Core. Does that sound like your dream Texas interior design style?
3. Ocean-Inspired Colors
We're not close to the beach in Prosper. In fact, one of the must-have features in many area neighborhoods are lagoons or manmade beaches. We want to feel close to the coast—and interior design will start to reflect that.
You might brush ocean-inspired paint colors on the walls, or perhaps you'll pick a sofa with a similar shade of fabric. No matter how you incorporate your light blues, greens, and whites, you'll be right on trend for 2021.
4. Eco-Friendly, Lasting Design
No matter what your design style, it's very in to make sure that what you select suits the environment, too. There are so many materials out there that are both eco-friendly and gorgeous—you can have your dream décor without using up too many resources.
In 2021, you're likely to see durable fabric everywhere, including linen and velvet. These materials don't need replacing as often as other fabrics. The longevity makes them easier on the earth's resources—no need to replace your furniture or reupholster it often.
On that note, craft furniture will be back in a big way. Fill your Prosper home with well-made pieces that will last a lifetime. Again, having durable items means they'll work in your home for decades to come.
How Will You Conquer Interior Design in Prosper, TX?
In the end, it's up to you—interior design in Prosper, TX, comes down to each homeowner's vision. But you can expect to find these four trends throughout homes in the area. Perhaps, they'll make their way into your abode, too.
And, if you need help decorating your space, I'm here to turn all of your visions into reality. Click here to contact me today and get started on your Prosper home.