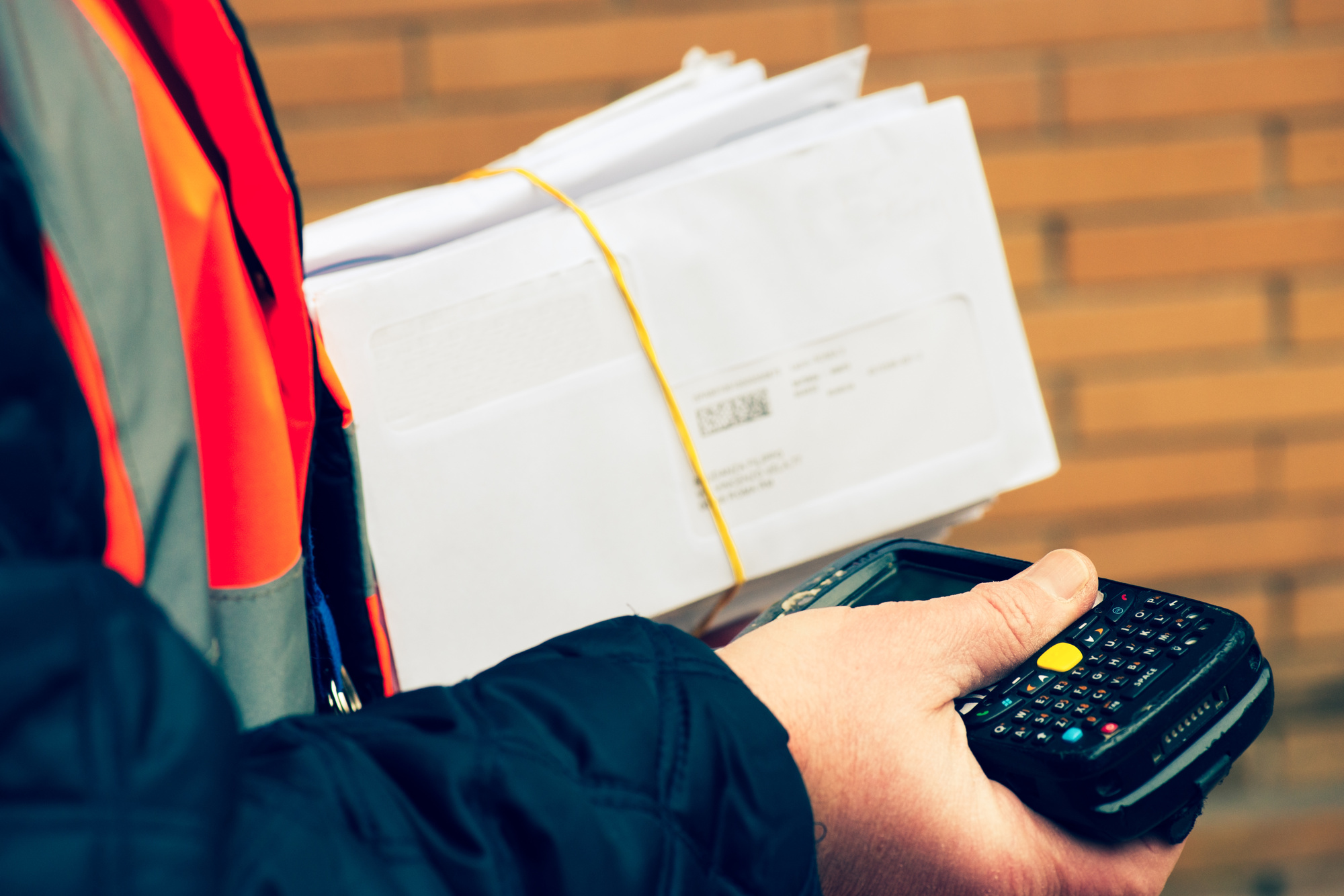 The Cost to Mail a Certified Letter And More Questions Answered
The United States Postal Service estimates that 4.7% of mail sent in 2010 was undeliverable.
With almost 1 in every 20 pieces of mail failing to reach the addressee, it's no wonder that some senders want to ensure that their letters get to their intended recipient. If your important letter needs to reach its destination, you'll likely choose certified mail to ensure that it arrives as planned, but what can you expect to pay for that peace of mind?
There isn't just one cost to mail a certified letter, and with all the options, it's easy to feel overwhelmed. Don't panic — you've found the comprehensive guide to sending certified mail. Read on to understand what you'll pay for and how to only pay for what you need. 
Why Does Certified Mail Cost Extra?
Are you still wondering "what is a certified letter, and why does it cost extra?" 
Certified mail is a way to send your letter that gives you confirmation that it was received by the intended recipient. With certified mail, the recipient must sign for the letter. As the sender, you get a confirmation receipt with their signature proving that they have received it.
The purpose of certified mail is to avoid the recipient falsely claiming that the letter was not received, so it's commonly used for sending legal documents. It's useful for other official mail types as well, including:
Health and other records
Documents related to banking
Financial documents
Time-sensitive communication
Government forms
The extra security of certified mail requires more time and work than a regular piece of mail. The cost of certified mail goes to cover all these extra steps. 
Certified Mail vs Letter Couriers
Certified mail is different from a mail tracking service. Unless you purchase additional services, it doesn't track your document en route to the addressee or keep it from getting lost. 
Certified mail is simply an extra security measure you can add to regular domestic mail. It affirms that your document has arrived but keeps the cost low.
Commercial mail couriers offer comprehensive mail tracking; however, they cost more. Sending letters through a courier can be too expensive for sending frequent documents. Certified letters are a cost-effective option for companies, like legal firms, that have to send sensitive mail on a regular basis. 
Cost to Mail a Certified Letter
The actual cost of certified mail depends on several factors, including:
How large your letter is
Which class of mail you choose
Whether you receive your receipt in hard copy or electronically
Whether you choose additionally security services for your letter
Every option has pros and cons. To send your letter safely, you'll need to understand all your options so that you only pay for the ones you need.
Mail costs increase frequently. The cost of certified mail does too. Keep updated about cost increases so that your certified letter estimate is correct. 
Size of Letter
Sending a certified letter of standard size (1 ounce or less) costs $3.60. Every additional ounce costs an additional $0.20. 
When shipping domestically in the United States, only letters can be sent through certified mail. Larger items and packages must be sent by other means. 
The $3.60 certified mail fee is in addition to other charges, so your total cost to send a certified letter can be much more. 
Priority vs First Class
With certified mail, you have to choose to send your mail through either First Class or Priority Mail. 
Priority mail is faster and more secure, so it costs more. It offers insurance for lost mail, so it's the right option for sending a valuable document. If you choose priority shipping, your certified letter will arrive within one to three business days.
When you choose Priority, you also get a tracking number to track your letter. This gives you much-needed peace of mind when sending your most important documents. If a courier is too expensive but you need to be able to track your letter, Priority mail is a good choice.
First Class mail is not as expensive as Priority. When shipping domestically, it can be almost as fast, depending on your letter's destination. However, it can take up to five business days to arrive.
However, First Class mail doesn't offer insurance or a tracking number for your letter. If you choose this option, you won't be able to follow your piece of certified mail or be reimbursed for it if it gets lost. 
First Class is best for less-important documents. You may also choose First Class if you send documents through certified mail often, making it expensive to use Priority. Just be prepared to re-send the document if it doesn't arrive on the other end.
What's the bottom line? First Class postage costs $0.51 per standard size letter. Priority mail usually costs about $3 extra compared to First Class. 
Receipt Type
The purpose of certified mail is to get a receipt that confirms your letter was delivered. 
There are three types of receipts: a regular return receipt (also known as a Green Card), an electronic signature return receipt, and an electronic confirmation receipt. The cost varies widely between these three options.
Green Card
A Green Card is the old-fashioned way to confirm that your letter has been delivered. It is a hard copy of the document with the addressee's physical signature. 
Since the Green Card has to be physically mailed back to you, you have to pay for the return postage. This makes Green Cards the most expensive option. The current cost of Green Card receipts is $2.85.
Electronic Signature Return Receipt
An electronic signature return receipt is a PDF copy of the Green Card. You can register your email to have the PDF sent to you instead of paying for return postage. This option costs $1.75.
Electronic Delivery Confirmation Receipt
Instead of a scanned PDF of the Green Card, you can opt to receive Electronic Delivery Confirmation. This is a confirmation email that provides evidence of delivery at a lower cost of $0.80. 
Restricted Delivery of Certified Mail
Finally, you can choose additional security options to ensure that your letter gets to its intended recipient. 
With regular certified mail, your letter can be delivered to anyone at the intended address. For example, if you are sending your certified letter to a lawyer who works in an office, the administrative assistant can sign for the letter. 
You may want to prove that your letter reached the exact recipient that you sent it to. In that case, you can pay $5.55 extra for restricted delivery. With this service, only the letter's intended recipient can sign for it. 
Total Cost To Mail a Certified Letter
With all these options, what total cost can you expect to pay for sending a certified letter?
If you want the least expensive option, you should choose:
First Class mail ($0.51)
Electronic delivery confirmation ($0.80)
No additional security features
In addition to the basic certified letter fee of $3.60, the total cost of this certified letter will be $4.91. 
To keep your certified letter costs down, you can also save on incidental costs by registering your certified mail online. You can even transform a digital document into a certified letter for added convenience. Read this guide to learn how it's done. 
Sending your certified letter with the most secure options includes:
Priority Mail (approximately $3.51)
Hard copy Green Card receipt ($2.85)
Restricted delivery service ($5.55)
In total, the most secure option for a certified letter will cost approximately $15.51. Costs may vary depending on the destination of your Priority letter. 
Can a Certified Letter Be Refused?
The recipient of your certified letter can refuse to accept it. This could happen in the case of legal proceedings, such as divorce or custody proceedings. 
Don't worry — if your certified letter was refused, the cost of sending your certified letter didn't go to waste. The purpose of certifying your mail is to prove that the recipient had the opportunity to receive it. If the recipient refuses the letter, you will get an official confirmation of attempted delivery, which you can use to legally prove that you sent the document. 
Refusing a certified letter isn't illegal, but it will be recorded. It could count against that person in court. Sending a certified letter covers you legally whether or not the recipient receives it. 
Find the Right Certified Letter Option for You
Certified mail offers lots of options, but you don't have to overpay for the peace of mind it brings. With this guide, you can understand the cost to mail a certified letter and choose the right options for you. 
Did you find this article helpful? If so, don't forget to check out the rest of our blog. You'll find more great tips on business, lifestyle, and more!