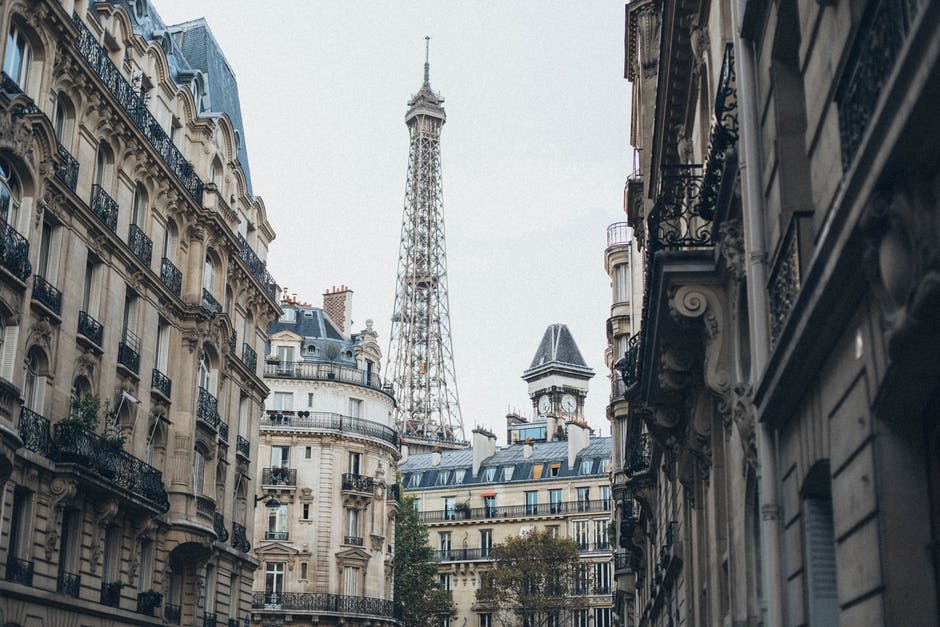 The City of Lights Has Amazing Cuisine: The Absolute Best Places to Eat in Paris
Paris has so much to offer, from amazing historical sites to museums hosting masterpieces of the most famous artists, there is truly something for everyone to admire.
Paris is also widely known to be the host of the best cuisine in Europe. Don't miss out on the amazing flavors of this destinations by hitting some of the best places to eat in Paris.
Keep reading for our complete guide on all the best foodie stops you need to incorporate into your Parisian vacation.
1) GIRAFE
This is the place to be if you want a fantastic meal and an amazing view of the Eiffel Tower. The 1930's interior and outdoor open-air terrace is enough to take you back in time. Girafe is known for its amazing seafood such as their fresh oysters, caviar and lobster.
If you are looking to treat your significant other to a romantic night, this is a great option for you, as it is a place that will truly make you both feel like royalty. Try their ceviche for a little something different during your time in Paris.
2) LES ARLOTS
This restaurant is always crowded and busy for a reason; it's impeccable food. Near the Gard du Nord station, this stop is frequented by bustling locals. If your looking for comfort food, you've found your spot.
If you don't mind the crowd, make it into Les Arlots where the menu changes daily and is written on chalkboards by prized chef Thomas Brachet. The chef combines the traditional with the modern and experimental with his meals that are sure to have you drooling.
Book a table a few days ahead for a guaranteed seat at this popular joint.
3) L'ORANGERIE
This is a great option when you need a quiet getaway from the busy city streets. Located inside the George V Hotel near Champs Elysees, this is a great option after a long day of shopping on one of the most scenic streets of the city.
The chef draws inspiration from all over the world to create his delicate and unique dishes. This is a great idea if you wish to do a Sunday Brunch in Paris, especially if you want to sit in their stunning courtyard complete with gorgeous florals.
For dinner, we suggest their delicious sea scallops or the melt in your mouth Wagu beef entree that will leave you in awe with every bite.
4) DUCASSE SUR SEINE
One of the best ways to see the city and have a traditional three-course French meal is to do a dinner cruise along the Seine. The Ducasse sur Seine is the best option by far. This ship will take you by picture-worthy views of sites from the Eiffel Tower to France's own Statue of Liberty.
Shop Related Products
Lives In The House Of Windsor – Episode 3$1.99 (131)
Three Stars$9.99 (44)
The Real King's Speech$1.99 (19)
A Cafe That's Cooler Than Your Home$0.99 (112)Ads by Amazon
We suggest the lobster or chicken entree option, which are both bubbling with flavor. The baked figs are a delicious and unique dessert option that will be just as sweet as your view, and all the memories you'll be making. Not to mention, the ship's interior is equally as exquisite, with its modern design and decor.
Book a table ahead of time for one of the best experiences of your vacation. If you are overwhelmed with planning your trip, use a travel agent who can get you the best deals on amazing experiences from cuisine to sightseeing.
5) L'ABYSSE
If you are getting sick of French cuisine towards the end of your trip, L'Abysse is a great option. The menu has a Japanese twist, with some of the best sushi and sake in Paris. It was just awarded a Michelin Star for its decadent plates.
The decor is also impressive, with a modern interior that has an under the ocean feel. Sit at the sushi bar to watch the masterful sushi chef prepare beautiful meals. Each meal is prepared with incredible detail, making your meal and scenery all super Instagram worthy.
6) ASTAIR
We love this spot because it is located in Passage des Panoramas. This area is tucked away and has become a dining hotspot. With Art Nouveau details and design, it is a great area to explore after or before a glorious meal at Astair.
This is a great place to experience a traditional French meal, try the escargot for a French favorite packed with flavor. Their Sole is a great entree option for anyone looking for an exquisite preparation of the fish that is light and buttery.
7) TAILLEVENT
You won't want to miss this stop, with food almost too pretty to eat. This is an ideal stop for lunch or dinner after visiting the Arc de Triumph, as it is just footsteps away from the famous monument.
The delicious lobster bisque is a great way to warm up on a chilly day. This is a great spot that is off the beaten track and sure to impress.
DON'T MISS SOME OF THE BEST PLACES TO EAT IN PARIS
To make the most out of your vacation, make sure you keep these places in mind. Plan ahead, and work some of the best places to eat in Paris into your itinerary today! There is no better way to immerse yourself in the Parisian culture than to sit down to a traditional French meal prepared by some of the cities best chefs.
For more advice on travel, vacation, and more, head to our site, where we have tons of helpful articles for all the busy moms out there.