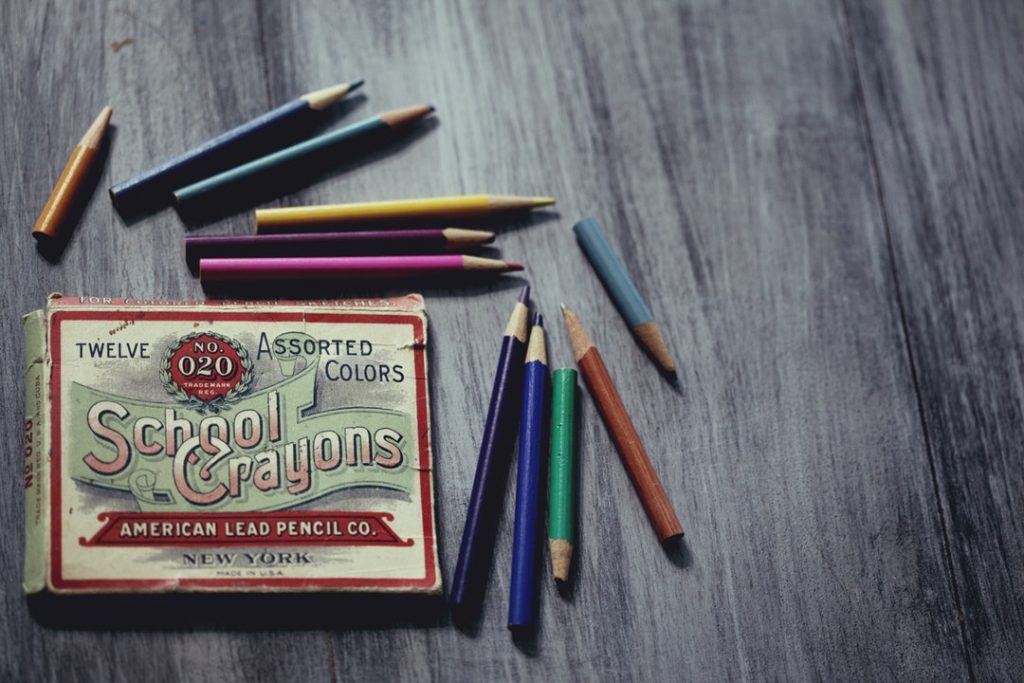 The Best Private Schools in San Diego: How to Choose the Right One
Originally posted on https://ndasd.org/the-best-private-schools-in-san-diego-how-to-choose-the-right-one/
In 2015, roughly 10 percent of all K-12 students were enrolled in private schools, with 24 percent in nonsectarian schools, 36 percent in Catholic schools, and 39 percent in schools with another religious affiliation.
With so many types of private schools and so many options in San Diego alone, it can be a challenge to know which is the best option for your child and your family, especially when your child is enrolling for the first time.
To help, we've created this guide to choosing among the best private elementary schools in San Diego to find the top fit. Read, discover, and decide for yourself.
1. Get Familiar With What's Out There
Give yourself a good overview to start. Peruse the websites of all the local private elementary school options. Private school websites show you the top-level information, including the educational mission statements, goals, values, and give you a sense of learning options, curriculum, and extracurricular activities, like clubs, sports, and enrichment opportunities.
Basics to look for:
Size (ranges from under 100 for K-8 to over 1000 for K-12)
Grades included (elementary only, K-8, K-12)
Teacher-to-student ratio in the class
About the school: founders, mission, goals
Affiliation (religious or not)
Tuition cost and tuition assistance (financial aid, scholarships)
Graduate stories
Athletics
Enrichment and after-school activities
Parent involvement and learning
Teacher credentials
Application process and dates to know (in case you apply!)
Also, take note of the culture and how engaged students are by looking at photos and videos or reading blogs and any reviews on or off the site by parents. This is subjective but important as you'll get a deeper sense of the school culture. For example, if you're thinking about a Catholic school, the vlog post called "Gabriella Nechita Speaks on the Value of a Catholic Education" could provide insight.
Ask friends and other parents you know about their experience with private schools in San Diego and read the "room" for a sense of what appeals to you.
Once you've done your step-one homework, take note of the schools that connect with you in a positive way because they may be a fit for your child. Then move to the next step to start narrowing it down.
2. Think About What's Important for Your Family — Create A First Draft
With your overview of the best elementary schools in San Diego in hand, create a first draft of basic deal breakers: the assets a school must have to be right for your child and family. This doesn't have to be perfect. You get to revise this, and once you tour the school, you may find things you didn't think about before you saw them in action (or theory), especially if this is your first child. Also, you'll get a sense of the school culture when you visit, and whether or not you think your kid will be happy in the school.
At this stage, you can look at basic essentials like whether or not you want a parochial school or not. Then you can expand your criteria after the tours to give the school more consideration.
Here is a criteria list to consider from the international organization OECD, that shows in almost all countries, parents value a school's reputation, environment, and safety first, even above academic achievement!
What parents are looking for in a school worldwide:
Safe environment
Reputation
Active and pleasant environment
Academic achievement
Affordability/financial aid
Close to home
Classes offered
Teaching approach
Religious philosophy
Family members attended
With this deal breaker list in hand, write down the schools that fill the criteria and go tour them.
3. Go On Tours
With your list in hand, head back to the admissions sections of the best elementary schools in San Diego, and sign up for the tours. Some schools offer tours in the spring (almost a year and a half before starting) but most are in the fall before enrollment. Some school tours are for parents only, especially at the elementary age. We recommend you call the school even if you have missed enrollment dates. Most schools will welcome late registrations.
Get ready to be amazed by the opportunities in education compared with when you grew up. Educators have learned a thing or two. Be open to new ideas and ready to ask questions, especially if there is a new concept or approach to teaching. This is your time to discover how the schools put their best foot forward in educating your child.
Some topics to ask about (even if posted on the website):
Student-teacher ratio/class size
Curriculum/teaching style (child led, lecture, project-based, etc.)
Enrichment
Bell times
Parent involvement
Assessment
Social-emotional learning
Athletics
Financial aid
Application process and deadlines
Some schools offer shadow days and invite prospective families to activities and events to help them get a sense of the school.
4. Talk Among Yourselves and Narrow Your Selection
Sit down with your child and talk about what you liked and didn't like. Ask your child his or her preferences. This is important since your child will be the one attending the school. Although you do matter too and you will have to strike a balance on what you can forsee that your child can't.
Revise your list of deal breakers based on any new essentials you discovered and your child's opinion. Revise your list of schools that match and put them in order of preference.
If you have any questions or are not sure, set up an appointment with admissions. Most private school admission departments want to help parents make this stressful process as comfortable as possible.
Shadow days are a huge help in deciding on the best private school for your child. Some schools only allow shadow days once a child is in the admissions process or already accept but try to get as much on-campus time as possible for your top pick or picks.
Solidify your top three.
6. Pick Your Top Schools and Apply
Put your top picks in order in case your child gets accepted to all, and start the admissions process. Applications are usually due late fall or spring.
Be prepared to get letters of recommendation, do interviews, and brush up those English composition skills as you will be writing essays. These essays often focus on a description of your child, strengths and areas of improvement; why you like the school; why you think the school is a good fit for your family and child; and how you plan to be involved in your child's education. Just be yourself in interviews and essays. Just be sure to do a grammar and spelling check!
If you need to apply for financial aid, be sure to meet all the deadlines, usually in the spring. This requires you to do your taxes early, gathering all documents right in the new year.
Great Options for Private Elementary Schools in San Diego
Now that you've done your homework on the process of how to find the best for your family and child among the private elementary schools in San Diego, you're ready to get to work with step one: Get familiar with the schools.
You'll get the basic overview from the websites and then start to narrow down the essentials you want and which schools offer these assets.
If you want to learn more about what exactly it is you're looking for on the websites and tours and see how other parents discover what is "best," read this article: "Don't Settle: What to Expect from the Best Private Schools in San Diego."