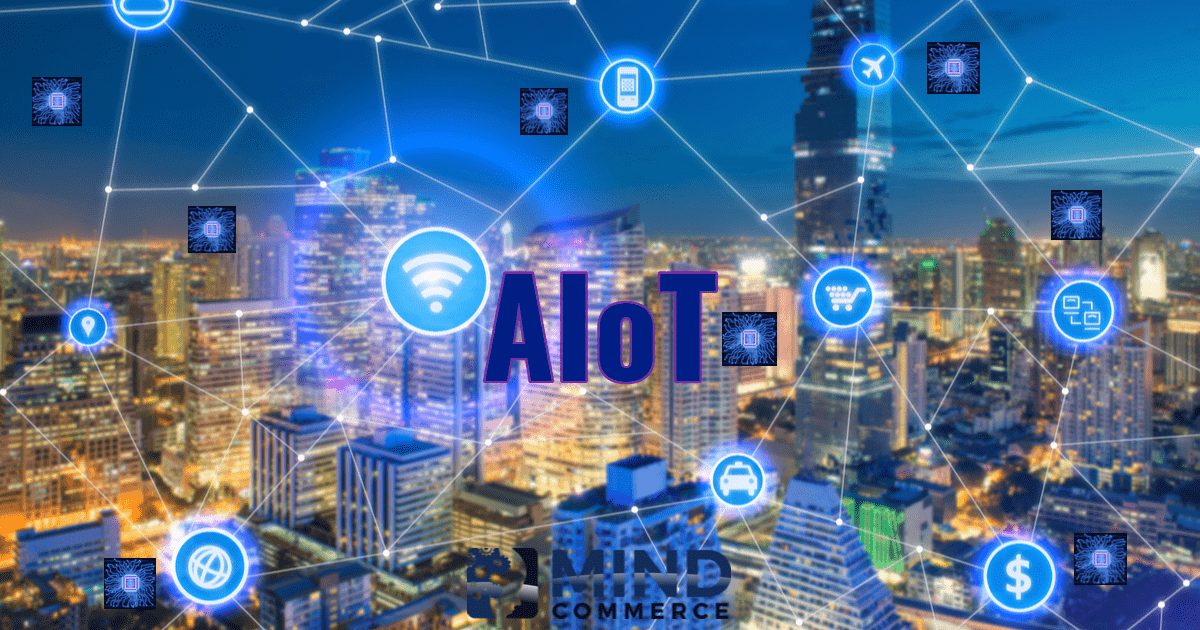 THE ARTIFICIAL INTELLIGENCE OF THINGS
The Artificial Intelligence of Things (AIoT) is just beginning to become part of the ICT lexicon as the possibilities for the former adding value to the latter are only limited by the imagination. Many industry verticals will be transformed through AI integration with enterprise, industrial, and consumer product and service ecosystems. It is destined to become an integral component of business operations including supply chains, sales and marketing processes, product and service delivery, and support models.
What is AIoT?
The Artificial Intelligence of Things represents the use of Artificial Intelligence (AI) technologies within Internet of Things (IoT) infrastructure (platforms, servers, devices, chipsets, software, etc.) to improve IoT operations, improve human-machine interactions, and enhance data management, analytics and decision-making capabilities. One such AI technology, machine learning, provides IoT networks/systems with the ability to learn from data, transforming IoT enabled assets into "learning machines". AI also transforms IoT data into useful information, facilitating improved decision making. Accordingly, AI is a foundation technology for moving towards IoT Data as a Service (IoTDaaS).
Who uses AIoT?
Currently, many Artificial Intelligence of Things use cases are very retail product oriented, many of which focus on cognitive computing in consumer appliances. For example, Sharp refers to AIoT as "People-Oriented IoT = AIoT" for "more responsive technology" as part of what they refer to as the "Smart Life". They provide examples of smart homes in which learns how its occupants like to live through interaction with smart appliance and housing equipment.
Other companies such as SAS provide a view beyond consumer products into the many possibilities for AIoT enabled enterprise and industrial data, which they reference in their tagline "From collecting data to collective learning". Their Chief Technology Officer, Oliver Schabenberger, elaborates how AI can harness IoT data, such as at the edge of networks, to automate tasks in a connected world.
What does AIoT do?
The Artificial Intelligence of Things is transformational for both technologies as AI adds value to IoT through machine learning and decision making and IoT adds value to AI through connectivity and data exchange. The AIoT market constitutes solutions, applications, and services involving AI in IoT Systems and IoT support of AI Solutions.
In a nutshell, AI improves IoT operations and transforms IoT system originated data into actionable insights. Accordingly, AIoT will be instrumental in solving many existing problems, such as human asset management. The greatest asset and biggest operating expense for most organizations is personnel. Enterprise is continuously strongly with the need to hire and retain the best and brightest workers.
Artificial Intelligence of Things solutions such as integration with social media and employment-related resources like Glass Door may be leveraged in an AI Decision as a Service function for Human Asset Management professionals. This represents an innovative way of using AI for an industry that desperately needs help making the right hiring, performance management, and retention decisions.
How does AIoT work?
As IoT networks proliferate throughout every major industry vertical, there will an increasingly large amount of unstructured machine data. The growing amount of human-oriented and machine generated data will drive substantial opportunities for AI support of unstructured data analytics solutions. Data generated from IoT supported systems will become extremely valuable, both for internal corporate needs as well as for many customer-facing functions such as product lifecycle management.
AI is increasingly embedded into infrastructure (programs, chipsets, edge computing, etc.) with many of the components similarly interconnected with IoT networks/systems. The key is for the two technology sets (AI and IoT) to work together in a mutually beneficial, reciprocal value-added manner:
AI adds value to IoT: Through machine learning and improved decision making
IoT adds value to AI: Through connectivity, signaling, and data exchange
This will require interoperability at the device level (such as chipsets), software level (operating systems and programs), and platform level. Since many early implementations of AI are rather monolithic and vertical solution oriented, there will ultimately be a need for Application Programming Interfaces (API) to open up interoperability between devices, software, and platforms for more horizontal leveraging of Artificial Intelligence of Things capabilities.
Why is AIoT important?
While early AIoT based solutions are rather monolithic, it is anticipated that evolution of the Artificial Intelligence of Things will lead to integration within businesses and industries that will ultimately facilitate sophisticated and valuable inter-business and cross-industry solutions. These solutions will focus primarily upon optimizing system and network operations as well as extracting value from industry data through dramatically improved analytics and decision-making processes.
AI enhances the ability for big data analytics and IoT platforms to provide value to each of these market segments. The use of AI for decision making in IoT and data analytics will be crucial for efficient and effective decision making, especially in the area of streaming data and real-time analytics associated with edge computing networks. Real-time data will be a key value proposition for all AIoT use cases, segments, and solutions. The Artificial Intelligence of Things will provide the ability to capture streaming data, determine valuable attributes, and make decisions in real-time, which will add an entirely new dimension to service logic. In many cases, the data itself, and actionable information will be the service.
The Artificial Intelligence of Things Market
Currently focused largely on consumer appliances and electronics, the AIoT market is anticipated to expand beyond retail products into a more business to business data services-oriented service offering. This will include IoT data as a service, AI as a service, and decisions as a service through leading companies such as SAS. These services will also be realized through leading big data analytics players such as Alteryx, Dell EMC, Google, HPE, IBM, Microsoft, Oracle, SAP, Splunk Technology, Teradata, and VMware. For more information, we recommend the latest Mind Commerce Artificial Intelligence of Things market research Artificial Intelligence of Things: AIoT Market by Technology and Solutions 2019 – 2024