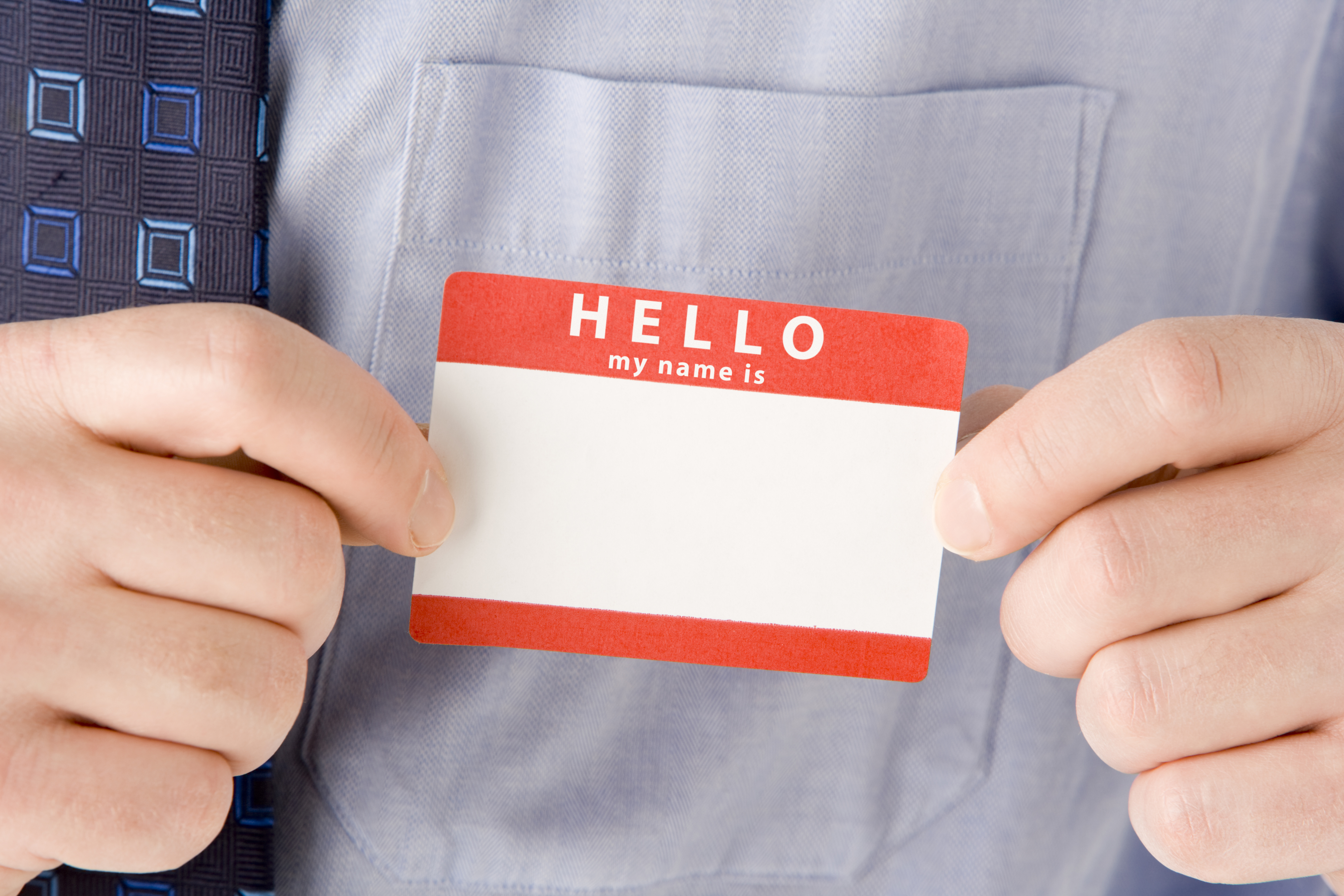 The 10 Utmost Reason Why You Need to Wear Your Conference Badges
What's in a name tag? Turns out, a lot.
From breaking down mental distance to making wearers more approachable; conference badges can be the difference between an overly successful and engaging conference attendance and a dismal one.
The Case on Conferences
Given a choice, most people would opt for virtual conferences over in-person conferences. Regardless of how old we get, there is always a level of anxiety when dealing with strangers.
In one interesting study, 95% of attendees listed meeting new people as their top priority in a networking event. Despite this, they spent the bulk of their time with people they knew and their acquaintances.
Can a simple name tag make conferences easier to attend and participate in? The simple answer is yes.
And it doesn't end there. Name tags have more benefits in how people relate and view your business.
Here are the top 10 reasons why you should wear badges.
1. Improved Security
The larger the conference, the larger it is a security risk. Wearing conference name tags ensures people are identified quickly.
This prevents outsiders from being in areas they should not be in both at the conference venues as well as other company's booths.
Name tags also reduce the instances of people misrepresenting your company in your name.
2. Better Business Relations
Conferences are about networking. Having conference badges allows other people to identify who you are representing. This also makes you more approachable.
3. Conference Badges Prevent Embarrassment
Organizations today are larger, have offshore offices as well as remote workers. This means even the employees might know each other.
Now, imagine two of your employees fumbling to remember each other's names at a conference?
Names tags help people read each other's names when memory fails. This saves everyone the embarrassment.
4. Brand Visibility
You can put any information you want on your name tags. This can include your logo, brand name, and color.
Wearing your tags at external events means this information is in public view. This is great for brand visibility, brand recall and face to face marketing.
5. Enhanced Communication
There are fewer things people respond to better than their own names.
And there has been extensive research on this. The brain, even for people in a vegetative state responds to the sound of their name.
We are socialized to stop and listen when people call our names. It's an indication that someone wants to communicate with us.
In a conference with many people and noises, using someone's name gets their attention.
This paves the way for better communication.
6. Accountability
A lot goes on in conferences including chasing leads as well as other business interactions.
Accountability, in this case, refers to having someone to follow up with after the conference. Calling company X and requesting for Mr. Y from marketing works better than calling company X and requesting 'the tall, bespectacled guy who was at the conference".
Wearing a name tag also makes people less likely to lie, cheat, litter or get into unnecessary squabbles.
7. Emphasizes Company Culture
A strong company culture is extremely important in any organization. It can go a long way in shaping your brand image.
If you are a company whose staff wears tags at work, it communicates professionalism, authenticity, and openness.
Consequently, when your company is seen in public with name tags, it offers a consistent idea of who you are.
If the conference is providing the badges, you can inquire on whether it's allowed to bring your customized lanyards.
Visit this site to see a guide on how to create patches that agree with your brand's identity.
Similarly, being able to go for designs your employees love mean they will feel more confident wearing them.
For eco-friendly companies, opt for reusable badges and recycled lanyards to portray your values.
8. They Reduce Psychological Distance
Granted, you are at the conference to engage and be engaged. However, people have a psychological distance from strangers.
Name tags reduce this distance because knowing each other's names breaks down the psychological walls. In a way, once people know your name, you become more approachable.
9. Badges Insinuate Rather Than Interrupt
Name tags are non-threatening and come with no rules. They subtly invite communication without making it a requirement.
Similarly, they communicate that you are 'open' to communication and that initiating a conversation is not an interruption.
10. You Have Nothing to Lose
Name tags are a low-cost investment for your business whose impact can significantly grow your business.
In addition, you can look into tags that are produced with recyclable, long lasting material. This will ensure they are used and reused over time and recycled when necessary.
How to Get the Best Name Tags for Conferences
When coming up with conference badges, you must put some thought into it. The following are some tips on how to go about it.
Insist on everyone having their tags on at all times
Pick tags that can accommodate the information you want on them adequately. The name should be readable from at least fifteen feet away.
Opt to list what specific employees can do rather than their titles. Titles can inhibit interaction.
Pick a badge holder that allows it to lie flat on the wearer
Select a font that works with long names
Go for multicolored badges. They are less boring and more noticeable.
Buy badges in bulk to get discounts
Make sure the bar codes or QR can be easily scanned through the protectors
Hire a good graphics designer to help balance all the elements of the badge
It is important to have tags that are comfortable to wear so that they do not become a bother to the wearer.
Get Tagged
Sponsoring a conference or even attending can cost a significant amount of money. For this reason, it's important to put your best foot forward to maximize the potential gains.
Putting some thought into producing your conference badges will increase visibility and open up more opportunities for interaction at conferences.
Aside from conferences, wearing name tags at trade shows provide similar benefits to your business. Click here to get insights on how to be successful in your trade show presentation.