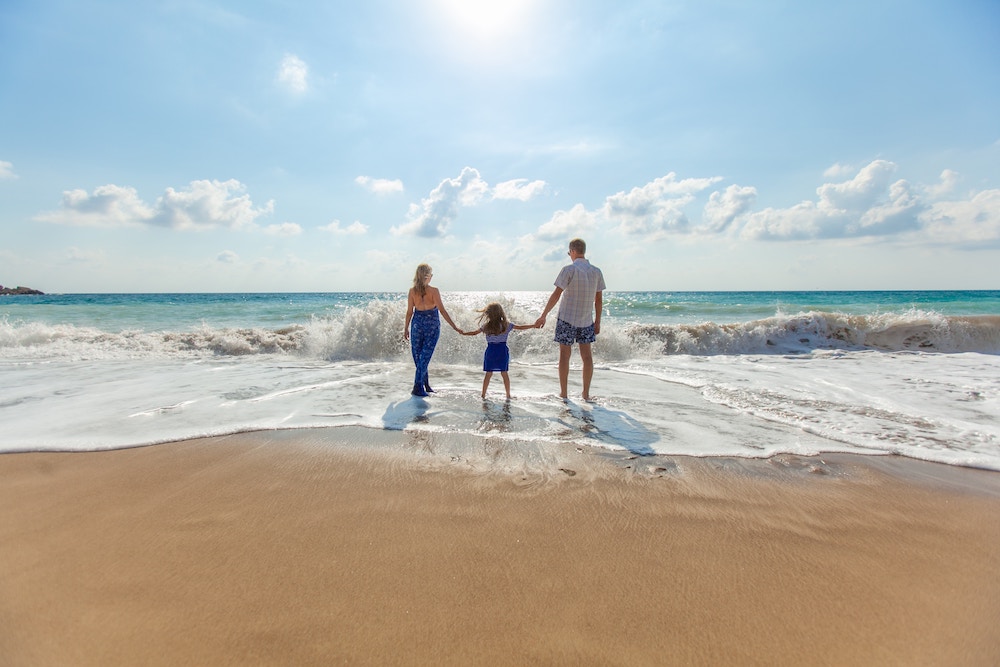 The 10 Best Places for Family Vacation
What are the best places for family vacation? That's a question that is lingering in the minds of many parents across the country as they prepare for summer.
Whether considering going outside the country or spending this summer traveling the United States, there are hundreds of places that will give you a great summer and even winter experience.
The Best Places for Family Vacation in the United States
1. Grand Canyon
This is one of the country's natural wonders that you can never ignore. You don't have to miss the trail this summer as Grand Canyon National Park will be celebrating its 100th birthday as a national park and you need to be part of these celebrations.
However, that should not be the only thing that you can do in Grand Canyon. Stunning scenery and a ride on the Grand Canyon Railway is spectacular and brings an unforgettable experience to the large number of families who visits this region every year.
2. Gatlinburg, Tennessee
Gatlinburg is a dream for any outdoor lover. With 900 miles of hiking trails, whitewater rafting, horseback riding, and biking, Gatlinburg could be the best place for a family vacation.
Great Smoky Mountains National Park is another reason you should try Tennessee this holiday. You can as well try Gatlinburg's arts and crafts of the local community while at the same time shopping for goods from local artisans.
Besides the natural features, there are a variety of lodgings and restaurants to taste the local foods and spend the night.
3. St. Louis Missouri
St. Louis, Missouri, is a wonderful tourist destination and a place where families can spend their vacations.
Some of the standout family features in this region include the Purina Farms, where dog-loving children can enjoy animal barnyards and dog agility shows. For art activities, families can consider the Saint Louis Art Museum. Some of the events in this facility include a 30-foot high Ferris wheel, huge ball bit, and 10-story slide among others.
You can also stop by at Ted Drewes Frozen Custard where you will get thick custard shakes, so thick that they can be served upside down.
4. Winter Park, Colorado
If you're thinking about Colorado, Winter Park could be the best family vacation, which is great during the summer and winter. Families have an opportunity to enjoy horseback riding, biking, hiking, and zip lining, among others.
There is also Colorado's longest alpine slide, which could be memorable to the kids. If Winter Park does not quench the thirst of your family's vacation, Durango, Colorado, family destinations could be a bonus to the members of the family, especially those who are enthusiastic on lake fishing.
5. San Diego, California
California has some of the most exotic family destinations around the country.
One of the fascinating places to visit is San Diego, which has tons of family activities such as 70 miles of beaches, water parks, theme parks, and kid-friendly museums.
There are hundreds of hotels which are known to provide amenities and activities that are specifically designed for kids. Some San Diego hotels offer treasure hunts on the beach, mermaid lessons, and allow kids to take part in art and crafts. These are enough activities to keep your kids busy and allow you to enjoy some precious time with other members of the family.
The Best Places for Family Vacation Outside the United States
6. Lisbon, Portugal
If your kids are enthusiastic about Brazilian culture, they can get it in Lisbon without flying further south. This is one of the most cosmopolitan cities in Europe and characterized by Portuguese culture and old structures that will give you a hint of the Vasco da Gama history.
You can explore cheap and scenic tour of the city with castles, different neighborhoods, and palaces. You and your family will get some sand bath in hot coastal beaches of the Mediterranean while at the same time enjoying some citrus fruits.
7. Vienna, Austria
You may want to spend your vacation in one of the smallest countries in Eastern Europe. Austria, and specifically Vienna, which is the capital, offers some breathtaking experience and affordable stops for families.
Cycling and walking tours in Vienna are in plenty, and you can easily access other family activities in the city. Some of the standouts features to enjoy in Vienna include; the world's oldest zoo, Tiergarten Schoenbrunn, Madame Tussauds Museum, and giant Ferris Wheel, among others.
8. Bali, Indonesia
Bali is a budget-friendly Asian destination where families can enjoy a vacation like no other. This is a country with a history, and it would be essential to visit Sumatra, historically known for the 2004 tsunami.
Visiting during the summer is the best time as you will be avoiding heavy rains and storm. Some of the family activities to enjoy here include glass bottom boat rides, snorkeling, whitewater rafting, and rice paddy walks, among others.
9. Phuket, Thailand
With family-friendly accommodations, Phuket is an ultimate family vacation destination, especially for the families who want to experience the South Asia climate and topography.
With tens of islands and Phuket being the largest, Thailand is a dream family vacation location for many families. Some of the family activities to enjoy include lake fishing, kayaking, and snorkeling stops.
10. East Africa
If you are interested in a game drive, the big five, the Rift-Valley, hot water springs, mountain climbing, and coastal beaches, East Africa has everything to offer.
With warm sun throughout the year, East Africa has remained a top family vacation for many families in the United States and Europe. If you like bumpy game drive and the Masaai, East Africa should be your ultimate destination this summer.
Are You Ready for a Family Adventure?
These are some of the best places for family vacation in the United States and other parts of the world. In any of these places, you will have a great experience.
However, distance, economic conditions, and cultural prevalence are different. It would be essential to consider a family vacation in a place that fits your budget while at the same time, meeting your cultural expectations.
Ready to book a flight or hotel for your next trip? Search with us for the best prices.