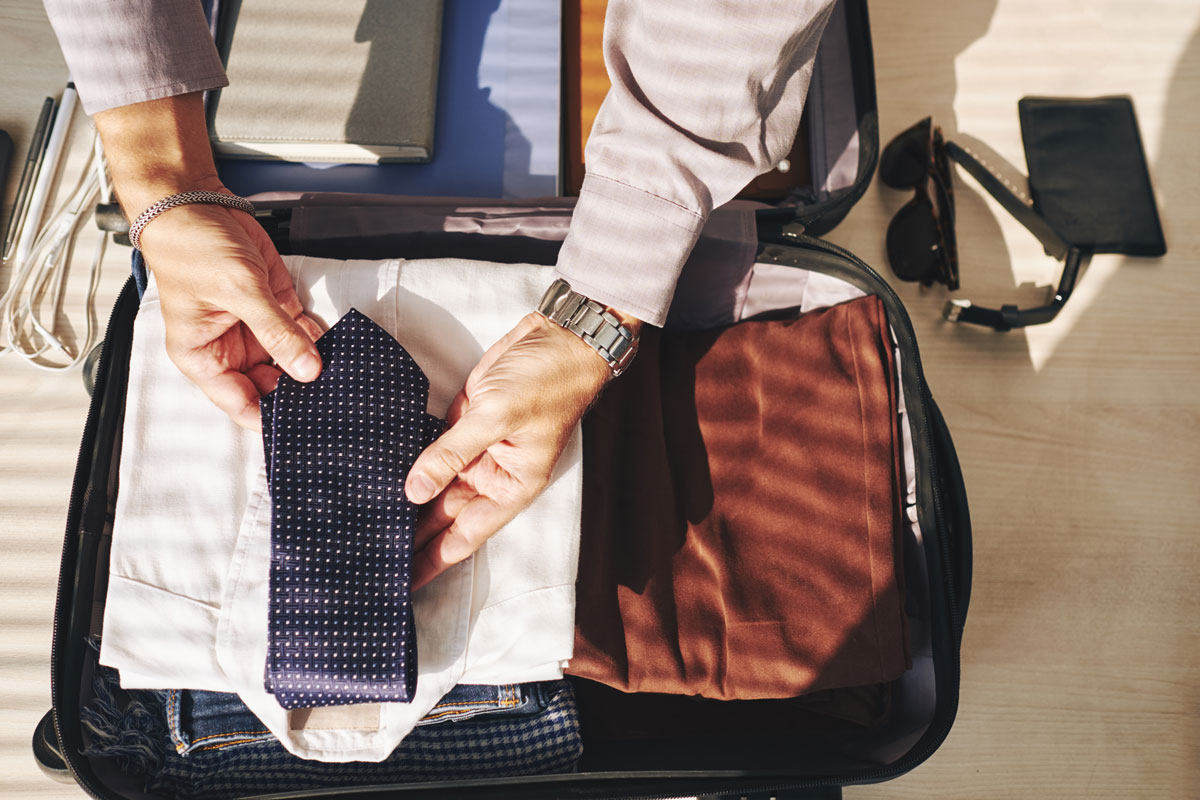 Temporary Lodging: What to Pack
Photo from Envato Elements
Originally Posted On: https://www.teamhousing.com/blog/temporary-lodging-what-to-pack/
Americans make over 405 million long-distance business trips a year, which means around 1.1 million people travel for business every day in our country. Seeing as these trips are so common, it's not unusual for people to have overnight stays while traveling for business.
Once you're familiar with business trips, packing becomes easy. But if you're new to it, it can be overwhelming to think about everything you need to pack for temporary lodging.
Not to worry though, as we're here to help. Read on to find out what to pack in this temporary lodging guide.
The Essentials
Before you pack anything else, you need to first think about and take care of the essentials. These are things you can't live without, or would make your trip very difficult. They're also things you can't just pick up while you're in another city.
For example, are you on any medications? Then you'll need to check how much you have left and order a refill ahead of time if needed. That way, you can avoid the hassle of ordering medications while you're away from home.
If you usually wear contact lenses and use daily disposable ones, then you'll also need to check how many pairs you have left and order more if you're running low.
Clothing
Of course, you'll need a few clean outfits to wear while traveling.
Pack enough underwear to last you for the trip, plus a few extra pairs in case you have an unexpected extended stay, your luggage gets lost, or a pair rips or becomes unwearable somehow. On this note, if you're flying, don't pack all your outfits in your checked luggage. Put a few things in your carry-on luggage so you'll have your essentials and clothing if your checked luggage gets lost.
Don't forget to pack enough socks as well. You'd be surprised at just how many people forget to pack this vital clothing item!
Outfits
The actual outfits you pack will depend on your itinerary. If you're in town solely for business, then most (if not all) of your outfits should be formal wear. It's great to have clothing in wrinkle-free fabrics so you won't have to spend much time ironing them before wear.
If you're planning on doing some sightseeing in your downtime, then you'll want to put in some comfortable casual clothes. Throw in your favorite t-shirts, pants, shorts, and accessories. Some jewelry pieces can also help upgrade any look, whether it's formal or casual.
It's always a good idea to have options for layering. While checking the weather forecast prior to departure is smart, weather can be unpredictable. So having layered clothing choices will let you adapt to the weather better, as well as give you more outfit combinations!
Shoes
Having comfortable shoes for your trip is a must.
In addition to your business loafers or high heels, you should also bring nice pairs of sneakers, flats, etc., especially if you'll be doing some sightseeing. If the weather's nice, you might also bring some sandals and flip-flops.
Toiletries
Most hotels will have basic toiletries available for you. But while short-term lodging will be furnished, some won't provide toiletries. In any case, you might have a strong preference for products, so it's wise to pack your own.
Don't forget to pack these items in your toiletry bag:
Toothbrush
Toothpaste
Shampoo
Conditioner
Razor
Lotion
Hair gel
Detergent
It's not a huge deal if you forget anything, as you can visit a local store to purchase forgotten items. But you'll get peace of mind knowing that you've packed your favorite tried-and-tested products for your business trip.
Work Items
What's great about corporate lodging is the apartment will come fully furnished with things like tables, good lighting, and high-speed internet. This means you'll be able to get work done when you're not in meetings.
Make sure you come fully prepared to make the most of your time. You'll want to bring your work phone, laptop, and documents.
Consider packing other peripherals that'll help with work, such as a keyboard, mouse, headphones, earbuds, and USB sticks. And don't forget the power cords and chargers for all your devices!
Entertainment and Miscellaneous
We all need to relax and unwind a little sometimes, even if we're workaholics. While there should be a TV in your temporary lodging, it can get boring watching it for hours.
One of our best temporary lodging packing tips is to take things you know will keep you entertained, both on the plane and in your corporate apartment. Whether it's a sudoku booklet, handheld video game system, or some good books, these will be handy to have with you.
Your fully-furnished apartment should come with things like linens, cooking utensils, cups, etc., but feel free to bring some of your own things if it'll make you feel more comfortable. For instance, you can pack a silk pillowcase, your favorite mug, or a framed picture of your family. These things can make temporary lodging feel more like home for extended trips and keep you from feeling majorly homesick.
Be Prepared for Temporary Lodging
Temporary lodging can be wonderful to stay in when you're on an extended business trip. It can quickly become your home away from home, especially if you've brought the right things with you.
With our temporary lodging packing advice, you can feel confident that you've done a good job packing. As a result, you can concentrate on your important business meetings and work efficiently once you've arrived.
Do you have an upcoming business trip? Then request housing solutions from us now.