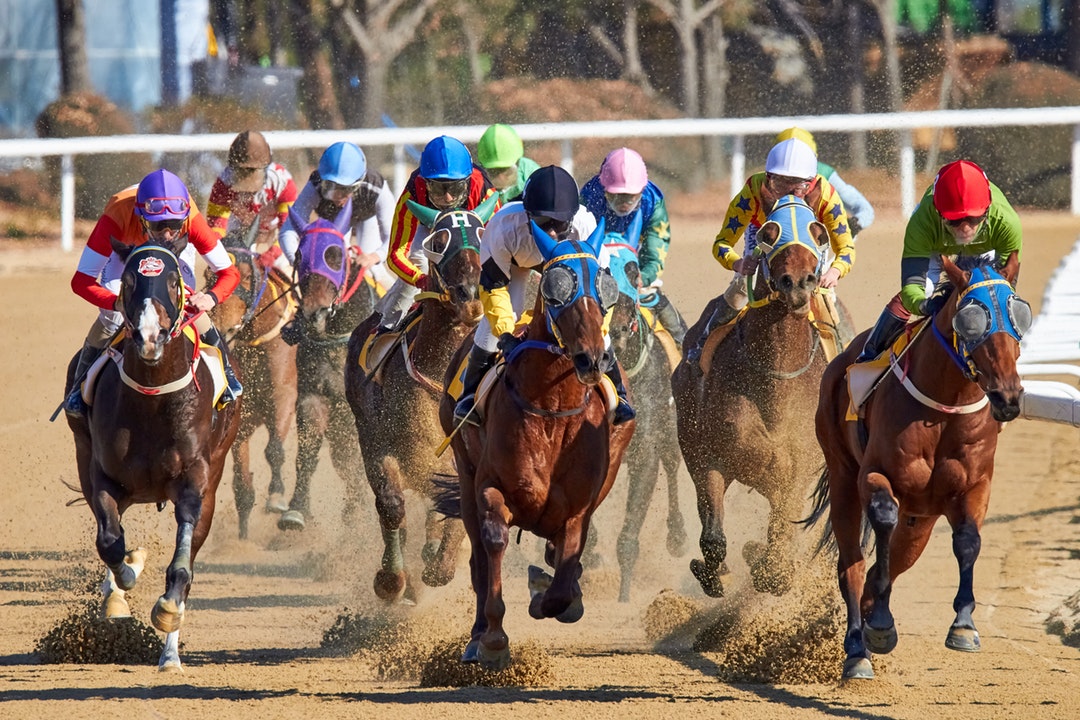 Take Your Horse to the Turf: 4 Major Horse Races in the United States
Most people don't realize this, but horse racing is one of the oldest sports in the entire world. Its history can be traced back to sometime around 4,500 B.C.
Horse racing has evolved quite a bit over the years. But at its core, it remains the same sport it was way back then. A horse race features a handful of horses all racing around a track for the right to walk into the winner's circle.
If you've never been to one of the major horse races in the U.S., change that soon. Here are four you should definitely go and see in person if you can.
1. Kentucky Derby
When you hear the words "major horse races," there's a good chance that the Kentucky Derby comes to mind first. Even people who don't know anything about horse racing know about "The Derby."
It takes place on the first Saturday of May every year and is held at the legendary Churchill Downs in Louisville, Kentucky. If you're only going to ever go to one major horse race, this is the one to see.
Just make sure you learn how to bet on Kentucky Derby horses before you show up.
2. Preakness Stakes
Held just two weeks after the Kentucky Derby, the Preakness Stakes is another major horse race that a lot of people are familiar with. Reason being, it's the second leg of the so-called Triple Crown.
To win the Triple Crown, a horse needs to win the Kentucky Derby, the Preakness Stakes, and the Belmont Stakes (more on that race in a second!). And whichever horse wins the Kentucky Derby always enters the Preakness Stakes with a chance to make Triple Crown history.
That alone plays a big part in the Preakness Stakes, which is run at the Pimlico Race Course in Baltimore, Maryland.
3. Belmont Stakes
If a horse is able to win the Kentucky Derby and the Preakness Stakes, they'll get the opportunity to complete the Triple Crown at the Belmont Stakes. It's why Belmont Park has earned the right to the nickname "The Championship Track."
But even if a Triple Crown isn't at stake at the Belmont Stakes, it's still one of the best major horse races of the year. It's held every June at Belmont Park in Elmont, New York.
4. Breeders' Cup
Unlike the first three major horse races mentioned here, the Breeders' Cup doesn't take place on the same track year after year. Since first getting its start in 1984 at Hollywood Park in Los Angeles, it has been held at the aforementioned Churchill Downs and Belmont Park as well as:
Santa Anita Park in Arcadia, California
Monmouth Park Racetrack in Oceanport, New Jersey
Del Mar Thoroughbred Club in Del Mar, California
It's one of the most lucrative horse races around with prizes ranging from $1 million to $6 million. This makes each and every Breeders' Cup race exciting. 
Make Sure These Major Horse Races Are on Your Bucket List
You don't have to be a sports lover to enjoy a good horse race. There is so much to see and do at horse races, even if you just go to a small one in your area.
Do your best to make it out to one of these major horse races at some point in your life. You won't regret doing it once you see how much fun you have.
Read the other articles on our blog for more information on horse racing and betting on horse races.