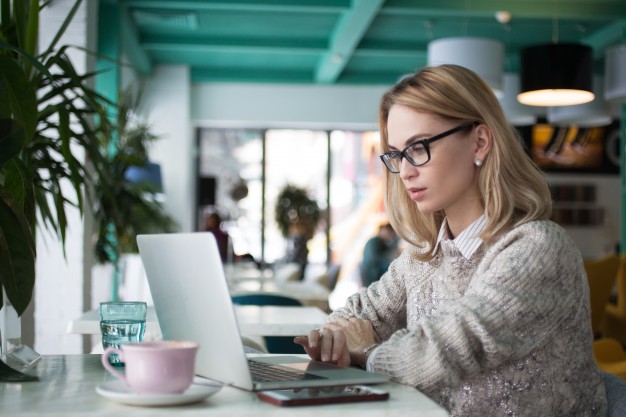 Sick of Having a Boss? Here's How to Start Freelancing
Originally posted on https://neckelius.com/start-freelancing/
We've all heard the endless rants about the "lazy" millennial and their poor work ethic. A 2018 survey by Mercer even revealed that a third of all employees sought to resign from their jobs in 12 months.
Another survey by the Bureau of Labor Statistics, which backed Mercer's research, also revealed a rise in employees quitting their jobs since 2010.
So what's going on? Does the millennial's search for less stressful and more productive work environments, with questions on how to start freelancing, equate to laziness?
And do such massive resignations across the board imply that the modern generation simply loathes working?
Far from it!
And here's why: 
"92% of employees stated that they would stick to their current jobs if their bosses were more empathetic."
That's not all: 
"As of 2018 43% of millennials desired to resign from their jobs within two years to work in the gig economy."
It gets more interesting: 
"According to Gallup research, 37% of employees would quit from their current jobs if they got an opportunity to work remotely."
Those are some heavy stats, and they point out one thing—you aren't alone. A lot of employees, just like you, are sick of having bosses and want out!
And there's a simple way out—freelancing.
To get you warmed up, let's talk about the benefits.
For someone wishing to be your own boss, it's natural to wonder how you'll go about becoming a freelancer after looking at the infographic above. But choosing to freelance could be detrimental without you knowing how to do it right.
That's why I whipped out this piece, to show you how to start freelancing the best way possible.
But, before we get into the how-to, let's see what you need to have in place:
THINGS TO PUT IN PLACE BEFORE TAKING ON FREELANCE JOBS
A study conducted by Upwork and the Freelancers Union revealed that since 2014 the number of American freelancers has increased by 3.7 million and about 73% of millennials are now going straight into freelancing,
There is a tremendous increase in the number of people opting for freelancer jobs every year. This is because a lot of people are beginning to choose lifestyle over finances, and companies are aligning to the demands of the global economy for a shift from the traditional workplace models.
But, as desirable as freelancing may look, not everyone who attempts to be a freelancer succeeds. Majorly because there are a lot of challenges that new freelancers face which throws them off balance.
For instance, in terms of earning, a new freelancer may expect that he will make a stable income in their first month as a freelancer without knowing this:
"About 56% of freelancers say that uncertainty of income is the biggest challenge they face." 
There are a lot of other challenges that freelancers face daily, and if you are not fully prepared, you may get discouraged and quit. So below are some things to have in place before becoming a Freelancer:
1. HAVE A GOOD TRANSITION PLAN
The report that we looked at above, released by the Bureau of Labor Statistics (BLS), also revealed that in October 2018, 3.5 million people—or 2.3% of the total workforce in the United States —left their jobs voluntarily.
And if you are about to be a part of that statistic by planning to quit your job to go into freelancing, then you need to craft your transition plans adequately before quitting your job.
Becoming a freelancer needs a lot of planning, and you need to begin months before you make the move.
For example, It's important to have enough financial resources to see you through the early stages of your freelancing career, as the amount of money you will be making may not be enough to pay your bills.
At this stage, you also need to do a lot of research on the market for your freelancing skills.  Do a Google search to find freelancing websites as well as research on how much start-up freelancers in your desired niche earn. This will brace you for the uncertainties ahead.
Take some time to develop your marketing skills. You will be marketing yourself to your prospective clients, so you need to know how to communicate with your prospects. Practice and perfect how to write stellar pitches and proposals.
Freelancing is quite competitive and many freelancers will be pitching to the same client you are aiming for, so it's important that you develop your marketing and communication skills as your success as a freelancer is heavily dependent on this.
Now, while putting your transition plan in place, try to make valuable connections with people relevant to your freelance niche outside your workplace. Establish a relationship with them as they may be your potential clients tomorrow, and could even be instrumental in referring you to your clients.
Here's some candid advice – Try to avoid telling anyone—especially your colleagues—about your plan to quit until you are ready to leave; it may jeopardize your current position. But be sure to let them know after you have resigned and started your freelancing career, so that they can refer you to their friends who might be interested in your offer.
2. KNOW YOUR NICHE
Identify what makes you worth hiring.
There are lots of freelancing opportunities available, but you need to discover which niche you will function well in. Don't pick a niche solely because the pay is plenty—your niche should be determined by where you can add the most value. To identify this, you will need to do a lot of self-reflection as well as conduct a freelance market research.
Make a list of things you can do. The list should not be limited to skills that apply to freelance alone. This will enable you to know how diverse your abilities are as well as allow you to fit into diverse freelancing services.
You can also ask your colleagues and family members to help you identify your strengths and skills. They may be aware of certain skills you might have overlooked.
Ensure that the skills you have are relevant and marketable in the niche that you want to work in. You can go the extra mile by checking job openings in your niche to discover what skills clients are looking for. This will help you to focus on those areas and develop them.
3. BUILD A PORTFOLIO AND CREATE A WEB PRESENCE
Many freelancers always make the mistake of not having a good portfolio before jumping into freelancing. You need to build your portfolio while you're planning on how to start freelancing as it will help tremendously with getting jobs.
Building your portfolio entails building a body of work that will attract clients. When you pitch to clients, most of them will want to see a sample of the previous works you have done.
The samples will help them to access your skills to know if you are a good fit for the job. If you don't have a portfolio, the client will most likely award the job to another freelancer who has some measure of proof of their capabilities.
An easy way to build your portfolio is to offer your services free of charge or at a low price to clients.
Your major focus at this point shouldn't be how much you can make. You can start doing this while you still have your job, so when you are ready to take on freelance jobs full-time, you will have good samples that you can show to your clients.
The quality of your portfolio plays a huge role in determining how much you will be paid, so ensure that your true worth is reflected in the quality of the samples you have in your portfolio.
You will also need to build your web presence. The web plays a key role in the freelancing industry, which is why most freelancers look for jobs online.
Data supports this:
"According to a Payoneer research, 73% of freelancers are now turning to the web to find clients."
For you to succeed in freelancing, you will need to build a web presence. If you do not have marketable computer skills, you will need to get additional training, because it'll certainly come in handy. This is probably why 33% of freelancers are interested in getting additional training to improve their computer skills.
You may need to create a website to be able to establish your online presence. You can also build your web presence through different social media platforms such as LinkedIn, Twitter, Facebook, Instagram, and YouTube, by displaying your freelancing skills on such platforms.
However, don't rely solely on social media to establish your web presence. Try to build and nurture your personal network as this prevents you from getting lost in the crowd of millions of freelancers. Clients tend to give projects to freelancers who have been referred by trusted sources in their network. In fact, 33% of freelancers find clients through referrals.
4. FIND OUT HOW YOU WILL GET CLIENTS
You should know how and where to find clients specific to your chosen niche before venturing into freelancing full-time.
In freelancing, you go hunting for clients and jobs because they rarely just locate you, especially as a newbie. In fact, no matter how long you have been freelancing, you will always be required to reach out to clients to get jobs.
Finding clients can be fun and a bit frustrating at the same time. You need to have good marketing and entrepreneurial skills to get new clients as well as understand that in freelancing, clients don't last forever.
You may have a long-term contract with a client but that's as far as it goes, at some point the client will leave and you will have to look for new prospects.
This is why you need to know how to get and retain clients.
You should have a website where you highlight your services. You also need to promote yourself across various social media platforms, through word of mouth and through freelancer networks.
An easy way to start is to search on online freelance marketplaces like Freelancer and Upwork where clients advertise jobs. Get registered on these platforms and perfect how to write pitches.
5. GET READY TO EMBRACE CHANGE
Change is constant in freelancing. You need to be ready to think outside the box and embrace changes even when it is not convenient. You'll also have to constantly work on improving your skills. Always research to discover new trends in your niche and equip yourself with the relevant skill per time.
The consistent changes in the industry are behind the statistics below:
"7 in 10 fulltime Freelancers improved their skills in 6 months more than fulltime employees did in the same timeframe."
Your skills may not always be in demand or could become obsolete, so if there appears to be no future in the skill you have, be ready to jump into something new. A great way to do this is to take training in a particular field that clients are starting to look for which many freelancers aren't yet aware of, as this will increase the demand for your service.
This is why 66% of full-time freelancers constantly update their skills in order to stay marketable in a constantly evolving market.
So stay abreast with change, as it'll will help you remain relevant in your niche.
THINGS YOU SHOULD KNOW ABOUT FREELANCING
Having known what you need to have in place before becoming a Freelancer, let's look at some things you should know about freelancing. First-time freelancers usually have a lot of regrets in the early stages because they were not aware of these things.
So what are the things you need to know about freelancing before you start?
1. FREELANCING IS AN EFFORT BASED ECONOMY
There is no guaranteed salary in freelancing; your take-home pay at the end of every month is dependent on how much work you can put in.
In freelancing, time is a tangible currency and you trade your skills and time for money. You, therefore, need to know how to use it effectively. You do not have the luxury of time to go on vacation or sick leave; some days there may be no lunch-break.
Success in freelancing is based on how hard you work.
2. SUCCESSFUL FREELANCING REQUIRES TIME AND PATIENCE
Don't expect to start making tens of thousands of dollars within your first month as a freelancer while it's possible, chances are it's not going to happen. Even if you are very good at what you do, you will still need a lot of time to get a hang of freelancing procedures like client networking and time management.
You may have to go up to three months doing freelance jobs before you start making any meaningful income. Within this period, ensure that your goals are realistic and attainable to avoid getting discouraged.
3. CLIENTS DON'T LAST FOREVER
As a Freelancer, you are bound to lose clients occasionally and this happens to even the most talented freelancer. Your clients won't keep patronizing you forever, every business relationship you have with them has a lifespan.
With this in mind, you need to be prepared for when a client begins to drift away or puts an end to the relationship.
Before a client leaves, ensure that there are other ones to cover for them. This is why you constantly need to pitch to prospective clients.
If you focus on one client without preparing for the day the client will leave, you may run into financial problems, because you'll lose a stream of income when the client finally leaves.
4. FREELANCING IS STRESSFUL
When considering how to start freelancing, you need to take anxiety and stress into account, as they are very common among freelancers. Data even shows that 23% of freelancers have more work than they can handle.
Different things such as bills that are due, the uncertainty of income or meeting a deadline for work can constantly make a freelancer stressed.
To avoid always being stressed, you need to have a good backup plan for your finances. Have savings that can last for months. This will eliminate the anxiety that comes with the uncertainty of income.
To avoid the stress of meeting up with the deadline for your work, you need to create a work schedule and stick to it. Ensure that you take out one day to relax. Don't get carried away by work and overlook your health, you may breakdown.
5. QUALITY IS KEY
The number of freelance jobs you can get is dependent on the quality you have to offer. As a freelancer, the quality of your work also determines how much you will be paid.
To get more jobs and get higher rates, you need to constantly work on improving the quality of your work. You need to research ways to improve your skills. Embrace new ways of doing things. When you pay attention to the quality you offer, you won't have to spend months before making a reasonable living out of freelancing.
6. MONEY MANAGEMENT IS IMPORTANT
About 65% of Americans have little or no savings and 78% live from paycheck to paycheck.
To avoid getting stranded financially and being a part of such statistics, especially as a freelancer, take out time to calculate your monthly expenses and how many projects you need to do to get the money needed for the month.
You need to prepare for unexpected financial challenges such as delayed payments, hardware malfunction, and unpaid invoices.
With a monthly financial plan, you'll be capable of managing your finances adequately. If challenges come up, you will be well prepared to handle them. Financial challenges can destabilize your freelancing career, so ensure you have everything under control.
7. UNDERSELLING WILL GET YOU BANKRUPT
In June 2019, the annual bankruptcy filings, as released by the Administrative Office of the U.S Court, totaled 773,361.
If you want your business to avoid being a part of this statistic,  you need to know how much to charge per project to avoid underselling your skills which could lead to bankruptcy.
You can do a Google search to know how much freelancers in your field are paid. This will enable you to have an idea of how much to charge. There are a lot of clients out there waiting to take advantage of freelancers who do not know what they are worth.
So be sure of your worth before you start doing jobs. You may start by charging low rates as you boost your skills, but when you have established your presence in your niche, you can begin to charge higher rates.
Don't take every offer that clients throw at you, measure freelance jobs to your time and financial plan.
Be ready to stand your ground when clients try to underprice your service. Be confident when bargaining with them. Certain clients can smell a lack of confidence and will take undue advantage of it.
OUTREACH TIPS AND TACTICS
Marketing is crucial, especially for freelancers. Sitting behind your screen with the expectation that new customers will come strutting in is a fruitless effort (trust us!).
However,  the opportunity freelancing offers you is tremendous as you can provide services to a business without them having to make heavy hiring commitments and employment costs, which means companies are already on the lookout for freelancers.
So the problem isn't so much in what you offer, as research shows that businesses feel more comfortable hiring freelancers. A recent report stated that over 55% of companies have the intention to increase their freelance staff.
The report even went further to state this:
"40% of organizations prefer hiring freelancers due to being able to scale freelancers in accordance to the needs of the business."
But how do you put your brand out there as a freelancer and get positive results?
Let's have a look:
1. MARKETING IS NON-NEGOTIABLE
Zero marketing equals zero business. This is a vital realization you must come to at the start of your freelance efforts. Get out there, send pitches, proposals, email outreaches, etc. You can even use freelance proposal templates to make the process simpler.
2. PUT A BRAND ON YOU
Branding is a highly misunderstood or misappropriated term, especially for freelancers. Some oversimplify it to extremes by thinking it revolves around having a personal logo and others blow it way out of proportion by believing it belongs only to the major players of the particular industry.
The truth, however, is that branding encompasses every area of your business. How do you speak to clients? What's the public opinion about your services? What is your personality or company's personality like?
So it isn't just for the big boys in the game, as a freelancer you need to develop a powerful reputation that speaks for you.
The first steps to this are:
Write down 3 major adjectives you think describe you
Write down 3 adjectives you want your clients to use to describe you
Get 3 close friends to honestly write what they think about your freelance brand.
If it's similar to what you described you may be on the right track otherwise you may want to look into your services again.
After this, you need to pick a name for your brand and here's what you can do:
You can use your name like "Cody Shawn Photography" if it isn't a common name. But if it is, you may want to avoid such as it'll be difficult for prospects to locate you on social media, or anywhere else on the web if you're just starting and aren't topping the search results on most platforms.
If you intend to turn your freelance business into a team.
It'd be a more profitable path to choose a company name instead that relates with the personality, services, and reputation you're aiming to create.
The last step to branding your freelance efforts is designing a method that allows you to market your services 24/7 without your consistent input.
And to achieve this you'll need a formidable web presence, which can be attained by ensuring you have a website that details your services, who you are, and why you do what you do.
Basically, a killer story about you.
The 3 adjectives you got in the first step that you want clients to describe you with can be included in your bio and an about us section of your website.
You'll also need a social media presence, based on the platform, you can summarize the details of your company and services in the appropriate word lengths for each social network.
3. SET TIME FOR MARKETING
It's vital that you set time apart every day to carry out marketing activity. Especially if you're just starting.
Here's why:
"Data shows that freelancers believe their career is more stable than corporate jobs by having a varying portfolio of clients than working with one employer."
So the stats reveal that a diversified portfolio of clients can boost and guard your income as a freelancer. To achieve this, allocate a day or two monthly (a lot more if you're starting) strictly for finding new clients.
If you already have clients and are submerged in work, you could try waking up early for extra marketing time.
Lenka's story shows the power of pitching consistently.
And, when we say pitching, it isn't just about outreach emails or answering posts on freelance sites for openings.
It also involves your current clients, things like setting up a meeting, making a call, sending clients an interesting link about happenings in your niche falls in line with a pitch. It's all about keeping the communication lines of a business opportunity open.
5. DON'T STOP MARKETING WHEN YOU'RE BUSY
According to a recent survey 39% of freelancer respondents stated that their major block to marketing was simply "not enough time."
That's not all: 
"Finding gigs and income stability are the top barriers to doing more work as a freelancer."
The stats above reveal one of the biggest mistakes you can make as a freelancer when starting and it's getting so busy that you forget to market yourself.
You must ensure that there's no vacuum in marketing. When you're working on your current gigs, you need to be lining up subsequent deals to eliminate any unproductive space between or downtime.
You'd want to avoid the "leaky roof farmer syndrome" – when it's raining the roof is left leaky because it's too wet to have it fixed. And when it's dry, there's no need to fix it because the house is as good as any other.
6. MEETINGS COUNT AS MARKETING
As much as is possible, do not turn down meeting invitations. Such "tedious" interruptions of your schedule may sometimes be your best marketing opportunities.
Meetings are an excellent place to forge new relationships and strengthen existing ones with your current clients.
This quote by freelance trainer Jennifer summarizes the point:
"Just because a prospect doesn't need your services currently doesn't mean they won't want it later. Those coffee meetings and calls will eventually pay off."
7. DON'T BE HESITANT IN MARKETING
If you're certain of your expertise, there's no need to feel that prospects may think of your marketing efforts as "pushy".
When it comes to freelance marketing, you're reaching out to people who need your offers and would have already been your clients if they were aware that you offered such or existed.
Keep in mind that the demand for freelancers is huge. After all, in 2016 alone, data from Freelancer.com revealed that the platform received 10.6 million job postings with over $2.9 billion in paid transactions.
The stat is an indication that businesses have a huge demand for freelancers; all you need to do is let them know you offer the services they need.
8. FIND THE BEST MARKETING STRATEGY
About 78% of freelancers stated referral as their best marketing tactic, 44.8% said SEO was the best way for them, while 41.9% and 33.3% revealed that Networking and social media marketing respectively was it for their brand.
The data shows that just because one marketing strategy worked for someone else doesn't mean it'll work for you. You need to find what method gets to your target audience most effectively and stick to it.
When asked for advice, the respondents in the above survey stressed how crucial it was not to be everywhere at the same time. They even pointed out that it'll be beneficial to stick to one to two marketing tactics.
While you may work with certain general guidelines in picking the right strategy, you'll only find your best strategy through experimentation.
So it may be helpful to go through the multi marketing channels route initially, and then slowly narrow it down to one or two methods that have proved effective.
For instance, if you're into articulate marketing, your initial marketing moves may be to hire a PR company, run a seminar and start a blog. After a set time, you can compare the results of each of those marketing ideas, then focus and scale the most profitable method, say blogging.
9. RESPOND QUICKLY
It's important to respond quickly to requests from your clients. A great way to gain a good reputation for your business is to deliver quality work based on instructions given at the expected time.
But in certain scenarios, clients may request you deliver work over the weekend. And if you do, people remember stuff like that.
Being able to consistently respond and deliver work requires that you're always available by email, phone, and you return emails and calls promptly even on weekends.
The trick is seeing all the above as a marketing opportunity and not a drag.
10. AUTOMATE PROCESSES
"Whenever you find yourself doing certain tasks repeatedly, ask yourself, how can it be done just once and applied to everything?"
That quote holds for you as a freelancer. To stay afloat or make the big bucks in freelancing, you need to have multiple things running concurrently, and sometimes it's just not feasible to do them by yourself.
This is where automation comes in and SEO consultant Bill Wilder put it best by revealing how to achieve effective automation with these 3 steps:
Elimination
Automation
Delegation
You should find aspects that are simply unproductive and eliminate them. For example, if you've been promoting your business on social media and have gotten no meaningful clients over the years from that avenue you need to cut it off.
The next thing would be to find out tasks you're currently doing that don't need to be done by a human and automate them.
Lastly, there are activities that you simply can't use a bot for, like responding to the unique questions of clients. Hire a VA assistant to do them for you.
It's important to note that all these steps must be backed by data. Go through the performance results of each aspect of your business and match the time spent on them versus the results they produced. The data will help you know what to focus on, automate, delegate or eliminate.
Here are a bunch of tools you can use for automation:
Buffer: For scheduling social media posts
Google Alerts: For client prospecting via search
MeetEdgar:  To social media reposts
Motion AI: For chat automation
Awario: For keeping track of job opportunities on social platforms
Hubspot Meetings: To schedule meetings
IFTTT or Zapier: For automating all kinds of personalized connection between software
SEO PowerSuit toolkit: For manual SEO data check automation
Mailshake: Cold outreach automation
AND CO: For automation contracts, time tracking, proposals, invoicing, expense tracking and task management.
FREELANCING TOOLS
The average workday of every freelancer is very busy and dynamic, due to the different projects that need to be attended to. You will have to finish projects, pitch to new clients, send invoices to clients, and set up a meeting and other kinds of work daily.
As a freelancer, you can't be efficient and deliver quality service if you have to do all these things simultaneously without assistance. This is why there are tools available to ease the workload and enhance productivity. These tools will help you to effectively manage your time and energy and increase the quality of work you do.
1. CALENDAR TOOLS
Time is very important in freelancing and for you to make maximum use of every day; you need a tool to help you plan your day. Keeping tap on deadlines and appointments is highly important. Calendar tools will help you create a schedule that you can stick to.
Google Calendar: This tool will enable you to set reminders for upcoming deadlines and appointments as well as details and locations of meetings or appointments. You can create Google calendar events which you can share with your clients.
Calendly: This tool has automatic time zone detection that will allow you to schedule meetings and deadlines with clients who are from other countries. You can find a convenient meeting time for you and the client using this app. One on one meetings can also be scheduled.
2. PROPOSAL TOOLS
To succeed in the industry, you need to be able to write good freelance proposal templates or pitches. Below are tools that will help you write good proposals that clients can't resist.
Proposify: You can create beautiful proposals within a short while using this tool. It has a library of pre-designed templates that you can use.
You can add videos and images to your proposal to make it more engaging. This tool enables you to know how long a client looked at your proposal. Every proposal designed on this tool is mobile friendly as well.
Prospero: For new freelancers that are not conversant with the rates in their niche, Prospero will help you create proposals and price out every project.
When creating the proposal, the tool will ask you how long it will take you to complete the project, the type of work it is and how much you want to be paid. This enables it to create a proposal with pricing that suits you.
3. TIME TRACKING TOOLS
Many freelancers do not know how to manage their time appropriately or distinguish between personal time and work time. Time tracking tools will help you appropriately allocate time to each project and keep track of which project consumes more time.
Harvest: This is one of the best tracking tools. It can work with project management tools such as QuickBooks, Trello, and Asana. Invoices can also be sent through this app to clients.
RescueTime: You can monitor your screen activity and how much time you spend on a website using this tool. Reports are generated based on what has been monitored and these reports help analyze patterns of usage as well as rectifying mistakes.
Hubstaff: If you have other people working with you on a project, this tool helps track the online activities of your team members.
Screenshot of the online activities of every member of the team is taken; this will enable you to know who is working and who is not. Invoices can also be issued and payments received within Hubstaff.
StayFocused: StayFocused limits the time you spend on time-wasting websites. If you have difficulty disciplining yourself to stay away from irrelevant online activities like certain social media feeds, you should have this tool.
There.pm:  As a freelancer, you will most likely communicate with people all over the world, and keeping track of the time zone of each client can be difficult. There.pm enables you to track the time zone of every client.
4. CLOUD STORAGE TOOLS
Storing, accessing, sharing files, and collaborating in real-time are all necessary for freelancing, and you can only achieve that using cloud storage tools.
These tools also create backup storage for all your important documents and projects. With cloud storage tools, you do not need to worry about losing your work due to a virus attack or sudden malfunctioning of your computer. All works are automatically saved as you are working.
Google Drive:This software gives you access to other Google software tools such as Slides, Docs, and Sheets.
You can work online and collaborate with your team members in real-time. The files are stored in your drive. You have a limited storage space of 15GB, however, you can purchase more.
Dropbox: This cloud-based storage software enables you to share files and projects with clients.
When you install Dropbox on your computer, all your online files will be synced to your computer and every project you work on will be backed up to the cloud. The storage space is limited, but you can purchase extra space.
Spinbackup: This tool can be used to backup redundant files on Google products such as Gmail. It protects Google users from account hijacking when the original account has been compromised.
With this tool, you won't lose important emails, documents, and pictures to cybercriminals. Whenever you make changes to the files, the changes are automatically saved.
5. WRITING TOOLS
Content marketing is a highly sought after skill in freelancing. Only good quality content ranks high in the result pages of search engines. There are tools available that will assist you to write quality content that is free of grammatical errors.
Hemingway: This tool helps to check the grammar of written content. It lets you know whether your content is too advanced for the general online audience to comprehend.
Hemingway also proofreads your content and identifies complex sentences that need to be simplified, speech that needs to be changed from active to passive voice and other grammatical errors that you may not notice if you are proofreading on your own.
Grammarly: This is one of the best grammar checking tools. It is not just useful to content writers but for literally all freelancers.
If you want to send articulate proposals to your client, you will need to run the proposal through Grammarly. It fixes common grammatical errors like wrong spelling, punctuation, modifier placement, and subject-verb agreement.
It also has a plagiarism check tool that will help you avoid plagiarizing other people's content.
Yoast SEO: This WordPress plugin allows you to implement onsite SEO practices on every post you make. It helps you know if you are using a keyword correctly. It also helps you to generate XML sitemaps for your website.
KWFinder: For SEO content Writers, finding the right keywords is crucial. This software helps you go find the right keywords that will help you rank in different search engines and locations.
Evernote: Your mind is not capable of storing every detail of your job. Evernote helps you to note down your work to-do list. You can organize your notes into notebooks and add tags to them for easy identification. With this tool, you can take notes on the go.
6. FINANCE TOOLS
As a freelancer, you are in charge of your finances. The managing of your budget, paying of taxes and receiving payment from clients is all up to you. Check out these tools that will help you handle every aspect of your finances.
PayPal: This is the most convenient way to get paid as a freelancer. PayPal supports 25 currencies and is available in over 200 countries. This makes it an ideal choice of payment for receiving payment from your clients all over the world. It is the most acceptable form of payment for most online transactions.
Mint: This app is used for budgeting. All your financial accounts are gathered together in one dashboard thereby making it easy for you to track your budget, bills, and investments. Mint will help you to keep accurate track of your finances.
 Quickbooks: This accounting software can be linked with your bank accounts, thereby enabling you to track your income and expenses. You can also make payments with it.
CHARACTERISTICS OF SUCCESSFUL FREELANCERS
Success in freelancing doesn't happen for all. There are a lot of people who quit their job for freelancing and after many years, they still haven't succeeded.
Others have recorded tremendous success and have become a force to reckon within the industry. Despite functioning in different niches, successful freelancers have some things in common. If you wish to succeed at freelancing, you need to embrace the characteristics that successful freelancers have.
Let's examine some of the characteristics.
1. HARD WORK
Data shows that 58% of Americans believe hard work is worth it, and this is especially true in freelancing. Only hard workers become successful in freelancing.
As stated earlier, freelancing is effort-based and the level of success you experience is dependent on how hard you work. Freelancers works for about 36 hours every week which is more than the average 9-5 employee puts in weekly.
The point isn't just on how long successful freelancers work, but the volume of work they do within that time frame. They spend hours nonstop writing, researching, generating ideas, emailing, researching, and pitching. On some occasions, they may be required to work all through the night without sleep.
This effort put in is one of the secrets of successful freelancers. The more successful they become, the harder they have to work to maintain their relevance in the industry.
2. SELF-DISCIPLINE AND PROFESSIONALISM
Being a freelancer entails being your own boss. There is no one to tell you what to do and when to do it. That is why without self-discipline, it is impossible to be successful in freelancing. Every successful freelancer can't do without discipline.
Despite not having anyone supervising them, they still put in their best and adhere to their schedule.
It is impossible to be disciplined if you do not have a schedule. Always have a daily schedule that you adhere strictly to.
Successful freelancers are also very professional.
Respondents in a professionalism survey identified the four major indicators of professionalism to be; work ethic (27.3%), Interpersonal skills (33.6%), communication skills (24.9%), and appearance (25.3%)
Despite not being in a corporate work environment, successful freelancers still obey work etiquette. They are professional in how they relate with clients and how they go about every project.
3. EXCELLENT COMMUNICATION SKILLS
Every relationship thrives on good communication. Successful freelancers constantly communicate with their clients and target audience (through their works). Freelancers without good communication skills would most likely fail.
According to data, the number of freelance jobs posted online is rapidly increasing, so most often, there'll be no face-to-face meetings with clients, everything would happen online.
In such a scenario, the client would get his impression of you from how you communicate.
Successful freelancers take time to master a lot of communication tools that will help them interact effectively with each client, as each client has a preferred communication channel. It could be via IM, Skype, Voice Mail, etc. To succeed in freelancing, you need to be conversant with all these communication platforms.
4. FLEXIBILITY
Flexibility may not be emphasized in the corporate world, but in freelancing, it is of paramount importance.
Due to the unpredictable nature of the industry, you need to be flexible and willing to adapt to change to be successful. You need to be able to adapt to new trends, handle project styles you are not familiar with, and in some cases, deliver to clients within a short period.
Take out time to acquire new skills, especially in areas that are not common. In fact, 46% of freelancers who trained to strengthen their skills say that clients seek their services for specialized skills that are hard to find.
Clients love working with freelancers that can easily adapt to their preference. If you are stuck with your own way of doing things and skeptical to embrace change, success may be far from you in this industry.
5. GOAL-ORIENTED
Study has shown that 14% of people who set goals for their business are 10 times more successful than those without goals.
Every successful freelancer is a goal setter and a go-getter.
They set goals and target for the week, month, and year. The goals are centered on how to grow in the industry, the number of clients they want to have per time, how much they should earn within a period, and goals on personal development.
Once these goals are set, they pursue them wholeheartedly and won't relent until the goals are achieved. They never run out of goals, once a goal is achieved, they look for another area that needs to be improved on and they focus on it until it is achieved.
They also take out time to evaluate their growth and success and identify areas that need improvement. After the evaluation, they set new goals following the result of the evaluation.
6. TIME MANAGEMENT
Freelancers have identified flexible time schedules as one of the things they love most about freelancing.
But despite having a flexible time schedule, it is important to know how to manage time.
Clients always have deadlines and if you are not ruthless about time management, you won't succeed. Missing a deadline could make you lose a client and cost you a lot of money, because the client may reject the work once the deadline has elapsed.
Planning and managing time is a secret of successful freelancers. They assign time to different projects and strictly adhere to the plan.
They are aware of the volume of work they can do within a given period and are realistic in assigning work to a certain time; Successful freelancers do not allocate huge workloads to short time frames or take up every single offer that comes their way, especially when they have limited time at their disposal.
7. RESILIENCE
People who give up easily do not fare well in freelancing. Positivity, optimism, and persistence are required to succeed as a freelancer.
There are a lot of challenges and difficulties that freelancers constantly have to deal with, especially in the early stages. To get clients and deliver value, you have to be persistent.
Successful freelancers don't get easily discouraged when things don't go their way.
When they try a method and it doesn't work, they look for a better alternative. Resilience is required at the start of your career as it won't be hard to get clients and reach your financial target if you keep on persisting.
One way to ensure that you do not give up easily is to remain motivated. Go through success stories of other freelancers who were faced with similar challenges as yours and make up your mind to be successful too.
SUCCESSFUL FREELANCERS CASE STUDIES
Case studies are a great source of inspiration. Great freelancers know how to use them as an expert resource.  I've pulled together three of my favorite success case studies together in hopes it will inspire you.
Susan's quest for independence led her to become a virtual assistant. She works an average of 10 hours daily. She began at the bottom just like every freelancer. Her first gig paid her $1.5, but she was determined not to remain broke and so she pressed on.
On her freelancing journey, she has been faced with a lot of challenges, the biggest of which was when she suffered a serious writer's block. According to her:
"it was either I changed strategy or quit".
She decided to change her strategy and moved on to diversify her skills. This flexibility has made her a successful freelancer.
Susan believes that for you to keep making good money from freelancing, you need to do exemplary work always, this will make clients give you good reviews and referrals.
She also believes that having multiple skills (especially sought after skills) as a freelancer will make clients seek you out and also increases your hourly rate. Susan no longer earns $1.5 per job, she earns so much from freelancing now that she can live a good life. She did all this by being flexible and adapting.
Key Takeaway: Flexibility and ability to adapt to change is vital for success as a freelancer
Melyssa was a preschool teacher in Japan whose boredom with the teaching profession pushed her into becoming a blogger and graphic designer.
She discovered her graphics designing potential when she was put in charge of a school flyer project.
Within three months of becoming a freelance web designer, she was earning up to $1,800, she had to quit her job as a teacher to go into full-time blogging and designing.
For Melyssa, the best decision she made was quitting her job. She has been able to cultivate a sense of inner happiness, independence, and also able to reach her monetary goals.
Melyssa's advice to new freelancers is to look within and discover hidden talents and potentials that are of value, the best rewards may not come immediately but in the end, it will be worth it.
Key Takeaway: To discover the diversity of your skills, you need to look within and give expression to hidden skills and potentials.
Miranda has been working as a freelance writer for the past 10 years. She became a freelancer immediately after she finished her MA in journalism because she knew the desk job lifestyle wasn't for her.
Some of her works have been featured in Huffington Post, Forbes, etc. She creates finance content for brands such as Discover, Fidelity, and Lending Tree, and she writes about her successes and failures as a freelancer.
When asked how she has been able to work with major brands, she says it's as a result of being active and building her reputation in the niche. She built her reputation by delivering quality work to clients.
She believes that quality should not be compromised if you want to succeed as a freelancer.
Key Takeaway: To remain relevant in your niche, you need to build a solid reputation by delivering only quality work to your clients.
Thomas quit his job to be a freelance gamer. In the beginning, he wasn't sure of how to go about achieving his dreams, but he wanted to be a part of the exciting opportunities that the Internet represented.
He started his freelancing career by working on bidding sites and within six months a client asked him to do a trial-writing gig for her podcast.
He is now a full-time freelancer and works from his home office. This has allowed him to spend more time with his family. According to him:
"Freelancing gives you more time to spend with your loved ones and to live. It's a beautiful thing."
Thomas believes that every dream starts as an idea and if you can take action on the idea, you will succeed. Learning skills and constantly improving yourself will enable you to succeed.
Key Takeaway: Having an idea is not enough, you need to give expression to the ideas and take part in training to sharpen your skills,.
CREATIVE FREELANCE IDEAS
Due to the rapid growth of the freelancing career path, it's becoming increasingly difficult to come up with an idea on how to start freelancing.
To give a clearer perspective of how massive the growth of the freelancing workforce is, check this out:
"In 5 years, the freelance workforce in the United States grew by 7% from 53 million to 56.7 million freelancers. And in that same period, the corporate workforce increased by just 2%, from 103 to 105.4 million."
Because of this, we're sharing over 99 of the most creative and profitable freelance business ideas to get those creative juices flowing!
You may come across ideas you've seen before but there'll certainly be ones that you haven't considered before. For some you can do them individually, others would be better if you combine them with other ideas.
DESIGN IDEAS
Design eBook and book covers for authors
Design graphic points and greeting cards for brands or sell them on online marketplaces.
Design user mobile and desktop app user interfaces for websites, companies, and businesses.
Illustrate/draw avatars, custom characters and comics for people.
Format sideshows, presentations,  and create visual content for companies.
Create logos for other freelancers, small business, and websites.
Design social media visuals, email graphics, and marketing visuals for companies.
Design music artist cover art for either physical albums or online services.
Draw custom tattoos for people or start a freelance tattoo service.
Create expert digital manipulations, paintings, and illustrations for brands and advertising purposes (social media, commercials, etc.).
Offer vector-tracing services to companies and businesses looking to turn images and logos into vector files.
Format documents for other agencies and people. You can help them compile social media graphics, customize templates, and set up a website.
Offer file conversion services to individual designers and design agencies. This may involve the conversion of certain file types into .psd documents or migrating files from one design platform to another. For instance,  from InDesign to Photoshop or vice versa for printing purposes.
WRITING IDEAS
Write manga, poems, short stories, comics, and other kinds of creative writing services for blogs, individuals and publications.
Write taglines, slogans/catchphrase, advertisements, and other forms of creative copy for businesses.
Become a direct response copywriter to companies for particular campaigns. Here's an example of a freelancer who engaged in this and makes $10,000 monthly.
Write articles and other content types for blogs, individuals and businesses.
Transcribe documents from physical formats to the digital space. There are a lot of organizations out there that need assistance with transcribing guide books, sales copy, and other physical materials.
Write listings, eCommerce related pieces, product descriptions for online or traditional businesses – a lot of traditional businesses without a meaningful online presence are looking for such writers.
Offer resume and cover letter writing/ design services to assist people land gigs or have an edge in their career search.
Offer technical writing services for legal firms, tech-based brands, medical companies, and startups.
Become a freelance editor for articles, support document, eBooks, books, and any other form of a written document.
Provide writing assistant services to college applicants or students with their essays or applications.
ANIMATION IDEAS
Offer custom graphics creation services for Youtubers' channel cover art.
Create animated explainers and whiteboard animations for businesses, news media, and video creations, etc.
Create news-style content, viral videos for media sites.
Sell viral videos on websites like Jukin Media and Viralhog etc.
Utilize your 3D art design skills and create custom renders for games, architecture, movies, celebs, and other projects that involve 3D development and production.
Develop animated characters and offer 3D modeling animation services to individuals, companies, or businesses.
AUDIO IDEAS
Make beats, instruments, music, and sell them to video creators.
Run music creation tutorials by either teaching specific instruments or assisting people understand particular audio production software.
Create background music, commercial music and sell them on stock websites.
List your created music on streaming platforms like Google Play/YouTube, Soundcloud, Apple Music, Spotify, and others.
Offer services like voice recording, voice-overs for animations, videos and any other kind of video projects that require narrators.
Offer audio editing services to other audio professionals and podcast creators.
Offer audio recording services for concerts, events and any other project type that's audio-focused.
DIGITAL MARKETING AND MANAGEMENT IDEAS
Offer research services for domain names and any other service related to branding.
Manage Social media accounts like Facebook, Snap chat, Instagram, Twitter for brands.
Developed online marketing plans as well as social media content marketing tactics for businesses to implement.
Offer customer support service for businesses. It could be anything from managing the social presence of a brand to monitoring company emails and responding to customer inquiries.
Manage company advertisement campaigns on social media ad platforms like Google Ads, Bing Ads, Facebook Ads, etc.
Manage company promotional emails and autoresponder sequences.
Oversee affiliate and influencer outreach campaigns for businesses. This would involve assisting the brand drive affiliates to a new offer, or getting influencers to market a brand as well as maintaining profitable relationships for new campaigns.
Offer eCommerce promotional campaign services to businesses. You can offer services like outreach, ad campaign management, etc.
Provide search optimization services to people looking to grow their search traffic. This consists of services like on-page SEO, SERP ranking, guest blogging, and every other major aspect of SEO.
Offer clients blog management services and content marketing consultancy to individuals, websites, businesses, etc.  With this idea, you'll most likely be managing articles, and engaging in social media promotion.
Offer offline marketing services for brands seeking a strong local presence in certain towns or cities. This may involve market research, running or managing a trade show booth, flyer distribution, etc.
Promote the music of upcoming artists and help them get more buzz to their songs. You could do this by promoting their songs via streaming websites, collaborating with online and offline radio stations.
PHOTOGRAPHY AND VIDEO IDEAS
Run custom photography campaigns for brands to use on social media platforms. These campaigns could be travel themed, fashion shoots, lifestyle photos and lots more.
Shoot video campaigns for brands in the travel or tourism niche to be shared on Facebook/Instagram videos, YouTube, etc.
Offer video editing services for YouTubers, startups, Twitter streamers, and more.
Put up custom Lightroom Presets, After Effects Templates, Video LUTs, and more for sale on FilterGrade,
Provide photo-retouching services for wedding photographers, product photographers, food photographers, and other types of photography.
Become a product photographer on eCommerce platforms like Amazon, eBay, or any other online marketplace or take product photos for individual eCommerce websites.
Sell stock photos from your photoshoots and travels.
Sell your stock videos or create a YouTube channel to share them.
License your photographs directly to local businesses, companies, and websites globally.
License your images for editorial purposes of media organizations, newspapers, and magazines.
WEB DEVELOPER IDEAS
Look out for small business in your locality and set up websites for them or search for brands in your specific niche and create websites for them.
Create mobile apps for businesses or brand websites without mobile apps.
Develop add-ons, plugins for software brands. You can create Woocommerce extensions, Shopify plugins, WordPress custom codes, and so much more.
Barn2Media is an excellent model to follow, they were able to stop taking on new clients just after 6 months of selling Woocommerce plugins, and now they sell over 250 plugins monthly.
Develop and sell mobile games on Google Play,  Amazon App Store, Apple App Store, and Opera Mobile Store, etc.
Offer development consultancy services to video game studios. Your services could involve assisting with cross-platform compatibility, Unity 3D development, graphics handling, etc.
Create databases and APIs for businesses looking for better data management platforms.
Offer development consultancy services to people and companies looking to increase their expertise or knowledge in specific areas. For instance, you can advise online stores on what software is best for their needs. You could also help developers solve problems on their projects that are outside their scope.
Offer A/B testing services to eCommerce website or provide marketing services to online stores.
GENERAL FREELANCER IDEAS
Offer media aggregation services for websites and newsletters.
Provide marketing and listing services to real estate agencies and agents.
Offer data management and visualization services to top brands seeking to study trends.
Become a financial analyst and generate reports for financial teams, marketing teams, customer helpdesks, etc.
Provide server administration services, and assist brands to run their software businesses effortlessly.
Become a security consultant for websites and startups to ensure users maintain their privacy.
Become a virtual assistant to an entrepreneur, other freelancers, or small businesses.
Run strategic career advice courses to assist entrepreneurs, executives, and other freelancers go through tough career situations.
Become a travel agent and offer travel consultancy services by helping plan trips for companies, events, individuals, etc.
Run photography tutorials and teach skills like shooting, lighting, editing, etc.
Offer services like mobile phone repair, technical support, PC repairs to local business and individuals.
Become a computer trainer with assisting teams and individuals about specific software, creative skills, and web developer techniques.
Offer interpretation services and help translate business conversations in real-time for business teams and individual clients.
Become an interior decor consultant for real estate agents, individuals and anyone looking to stage a property.
Offer color consultancy services to interior designers, to assist them to plan a color theme for their client's property.
Help people get their diet right by becoming a nutritional consultant. This could range from helping people with severe food allergies know what to eat or assisting sportsmen with the right diet.
Provide personal training services and assist clients to reach their fitness goals. This could involve teaching people yoga and meditative therapy, weight lifting, cardio, etc.
Become a manager and help businesses, musicians, influencers entrepreneurs, to manage their contracts business deals and general management.
Create courses for other freelancers to learn unique skill sets. They can range from programming, photography, digital marketing and beyond. You can do such on websites like Skillshare, which make it easy to reach large audiences with your courses.
Offer invoice-collecting services. The service entails helping businesses get default payments or follow up reminders on invoices with emails, letters, etc.
Write business plans and budgets, sales tactics for businesses.
Offer research services to companies, individuals or other freelancers that need credible information or sources on a topic. You could either write research reports and put them up for sale or work with organizations on specific research projects.
Provide services that involve the use of software like PowerPoint. Prezi, Microsoft Excel, Google slides, and more. Your involvement could be in creating forecast data formulas, generating reports from data, or formatting presentations.
Join a company as a freelance salesperson. This is mainly for brands looking for additional assistance with their sales team. It could comprise of making followup emails or calls, sending emails to prospects and much more.
EVENT IDEAS
Offer fashion and style consultancy services by helping influencers, celebs, and people look dapper for events.
Do makeup for influential people, fashion shows, media networks, and others.
Offer event planning services by assisting couples plan for their wedding, helping startup set up a booth at an expo, organize meetups etc.
Provide catering services to business, at events or parties and you can provide baked goods, full course meals, specialty treats, and even national delicacies.
DIY IDEAS
Make custom handmade jewelry and pieces for people.
Make handmade custom arts/crafts for people.
Create decorative pieces or floral arrangements for special events, parties, business clients, and weddings.
Create interior decor for individuals and companies to place in their office space. Ideas could be custom ornaments, vintage furniture, decorations, and specialty pieces.
Invent puzzles, engaging board games, mind, etc.  Great examples are Spikeball, Kan Jam, and Cards against Humanity.
Craft scrapbooks and offer scrapbooking services to people.
CONCLUSION
The data and numbers all point to one thing – a huge number of employees want out. The lure of being your own boss and working your own hours is quite compelling. But without adequate preparation and knowledge that initial excitement could turn out to be a tedious and confusing process.
With the tips, tricks, strategies, and ideas above, you'll be able to make the right steps per time in your freelancer journey. From continuous marketing, to automating mundane processes, your journey to becoming a freelancer is made effortless by following the strategies in this piece.
If you have any additional tricks, topics or ideas on how to successfully start freelancing please comment below!