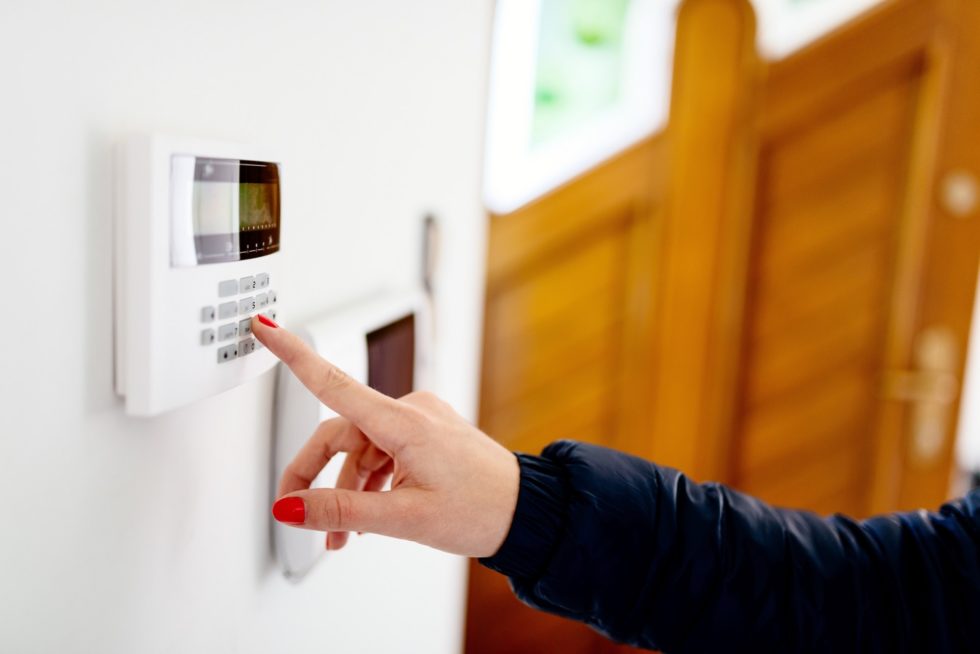 Security Options for Your Home: 9 of the Best Home Security Systems
Nearly three million burglaries take place in the United States every year and these result in an average of $2,000 worth of damage every time. This may be in damage to the property, cost of replacement locks or windows, or loss of valuable property. This is something every homeowner can do without!
Unfortunately, monitoring your home 24/7 can be difficult. Especially as the majority of break-ins happen between 10 am and 3 pm, when homeowners are at work. This is why you need help from a home security system.
Choosing the right one for your home could make all the difference when it comes to avoiding break-ins or catching thieves. Not sure what you should look for when shopping for security options? Then you're in the right place!
Read on to find out everything you should keep in mind when shopping and for a look at the nine best systems on the market at the moment.
What Are Your Security Options?
A lot of people invest in their home's security in one way or another. There are lots of ways that you can do this.
For example, you could have high-quality deadbolt locks installed in your property. These help to prevent burglars from gaining access. Or you could invest in an alarm for your home. Other popular home security options include:
Sensors on your doors and windows
Thermal sensors
Motion detectors
Spotlights
These are all great options. However, for a truly effective system, it's worth combining these security options so that you're covered from all angles. This is precisely what home security systems do.
Benefits of Using a Home Security System
There are several benefits to using a home security system.
First and foremost it lets you monitor your home from wherever you are. Most systems let you check in on security footage and sensors remotely. They will even send you alerts if something changes unexpectedly in your home.
This means you can have true peace-of-mind when you're away from your home, whether you're in the office or on the other side of the world. Most systems also offer a specialist monitoring package. This means that someone will keep an eye on your home's security for you and let you know if anything changes.
But peace-of-mind isn't the only thing you can enjoy with a home security system.
If you do experience a break-in, footage from security cameras can play a vital role in recovering your property. Police will also use the footage to convict the thieves and get you justice.
Even better still, the presence of a security system can be enough to deter thieves from targeting your property altogether. Former thieves have admitted that security cameras are extremely likely to deter them from burgling a property. In comparison, they said that they were less concerned about security alarms, which is why combining your security options is a good idea.
A home security system could also mean that you save money on your home's insurance policy. This is because they alert you to immediate threats to your home's security, whether this is from people, from fires, or from something else.
The beauty of combining your system also means you can easily monitor what is happening at your home in one go. This saves you a lot of time and means you won't miss a thing when checking in!
What Should You Look for in a Security System?
There are lots of things you should look for in a security system to ensure it ticks all of your security boxes.
Connectivity is a big thing to consider before you buy a system. Most home security systems run using WiFi and smart technology so you should make sure anything you buy works with your smart hub. You also need a system that works reliably on WiFi if you're planning to monitor it remotely.
If you already have any security options in place, check to see if you can incorporate them into your new system. For example, if you already have an alarm monitoring existing system then have a look at which systems this could work with. This could save you the alarm system cost in your initial set up costs.
Speaking of costs, you should also look at your budget because some systems don't come cheap. There are a few price points to look at when it comes to answering 'how much is a home security system?'
Often you will pay for a system with a monthly subscription that can be anything between $15 and $35 a month. On top of this, you'll need to pay for the upfront cost of any equipment that you need.
Some packages let you pay monthly for specific equipment but this depends a lot on the provider. You want a home security package that offers you high-quality gear that you can really on. This should suit your home's needs.
For example, if you have a large property then you may want multiple security cameras and may have to invest in a smart hub booster. If this is the case, make sure you buy a package that you can add to easily.
To get a better idea of what's out there, let's take a look at some of the best home security packages on the market at the moment.
1. Vivint Home Security
Vivint Smart Home security is an all-round crowd-pleaser. It guarantees high-quality equipment and will cover all your bases.
It features an alarm system, security cameras, and smart lock systems. You can combine these security features with a smart thermostat, hub control, and smart lighting options for your home. And you'll be able to control all of these devices easily from your mobile phone!
You can easily combine integrate your new equipment with Amazon's Alexa or with a Nest Hub. This means you can hold onto anything you already have in place to give you ultimate control.
The big downside of Vivint is the price-tag. This high-quality equipment doesn't come cheap and you'll have to pay for professional installation.
This makes it ideal for any homeowner looking to really invest in their home's security. But if you're looking for the cheapest home security, look elsewhere!
2. SimpliSafe
If you're DIY-savvy then you could save yourself a lot of money with the SimpliSafe home security package.
It's easy to install and you can order it online so you don't have to waste time on the phone to a sales team. At $14.99 a month, the standard package (which features professional monitoring) is one of the most affordable on the market. This is why it's one of the most popular ADT alternatives.
Setting up your equipment is fairly simple and should only take an hour or so. This is seriously impressive for a DIY system and saves you an installation fee.
The equipment is also super simple stylish so it looks great anywhere in your home.
The only downside of a SimpliSafe package is that it is slightly more limited when it comes to smart home integration. This is fine if you're not looking to hook your whole system up. If you're looking to have everything in one place though, it might be worth forking out for a more expensive system.
3. ADT Pulse
ADT is a well-recognized name in homes across America and there's a reason for this. It's one of the most reliable systems around and allows you complete home automation and remote control.
If you've got a lot of systems to integrate then we'd highly recommend this provider. They're also a great place to look if you are wanting to kit out your entire home thanks to their extensive range of equipment. This includes:
Alarm systems
Security cameras
Motion detectors
Smart lock systems
Smart doorbells
App monitoring
Smart hubs
There are several ADT monitoring stations across the US, which means that if one goes down you'll still be able to check in on your home. This means that your home's security won't be affected by power blackouts.
Unfortunately, all of this comes at a price. The cheapest ADT security package comes in at $58.99 a month. It's ideal for people who are ready and able to invest more in their home's security.
4. Frontpoint Security
Frontpoint recently overhauled their home security equipment meaning it looks better than ever. But the main benefit of choosing this provider has got to be the amazing customer service you'll receive.
Getting in touch with customer support is easy and they're super responsive. This means if you do run into difficulty, your home's security won't be down for long.
They offer mid-price plans from $44.99 or more per month. However, you can save some money by using Frontpoint because they offer equipment discounts when you sign up for a plan. This means they're a great option if you need to kit your home out.
5. Abode
If you're short on money but have plenty of time then you could save a lot with an Abode system. This system doesn't offer professional monitoring but because of this it also saves you a monthly fee.
You simply pay upfront for equipment that can integrate with your smartphone and monitor it via the app. This equipment includes cutting-edge motion sensors and security cameras. Unfortunately, there have been some complaints about the camera quality.
If you want help monitoring your system you can sign up for Abode's Secure plan for $20 a month.
6. Nest Secure
Nest devices are extremely popular in homes across America. They look great and they're reliable. Their home security package is also great as it offers different deals for people with all different budgets.
Like Abode, they offer a self-monitoring package that doesn't require a monthly subscription.
If you're planning to use the security package for a long period of time, you'd be best suited signing up for their Brinks professional package. This costs $19 a month but comes with a 3-year contract.
If you want something that offers you more flexibility, you can sign up for a monthly Brinks contract. This will cost you a little more, however. It is $29 a month.
7. Protect America
Protect America provides home security systems that are designed to stand the test of time. Because of this, they offer a lifetime guarantee with most of their equipment.
They also suit a wider range of customers, as they offer a variety of packages. These range from $19.99 a month to $54.99 a month.
The only thing we would say about these packages is that the quality significantly increases with the more you spend. So it might be better to opt for a more expensive package that provides better protection than to cut costs with a cheaper one.
8. Link Interactive
If you're looking to install a big home security system then Link Interactive is definitely the place to look. They offer far more security devices than any other provider so they'll cover all your bases.
Their system will even let you integrate other devices into your system. This is great if you want to incorporate equipment that you already have into your system without difficulty.
Monthly subscription prices range from $30.99 a month for their standard package to $44.99 a month for their Elite package.
9. Brinks Home Security
Last but by no means least we have Brinks Home security. This newer company was created when LiveWatch and Moni merged in 2018 and offers exceptional alert technology.
You can choose your preferred method of contact if your security system does alert the monitors of a problem. This includes sending texts, calls, or emails. So even if you miss a call, you'll get an alert another way meaning you'll never miss a problem at your home.
You can also create an emergency contact list of people for the monitoring service to get in touch with if there's a problem. This is a great way of ensuring that you and your family are safe at all times.
Prices for a package start from $29 a month.
Time to Secure Your Home!
As you can see, there are loads of security options for your home. Integrating them in a home security system means you can guarantee that your home and everything in it is in safe hands.
For more help protecting your home, check out our top tips on securing your property. Or get in touch with one of our professionals today to discuss any concerns. We're here to help!