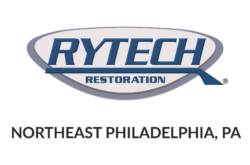 Rytech Restoration Celebrates 28 Years, Highlights Franchise in Northeast Philadelphia
Rytech Restoration, celebrating 28 years of serving communities all across the country, highlights the top quality services of the Northeast Philadelphia franchise.
FOR IMMEDIATE RELEASE
Philadelphia, PA, August 15, 2023— What started with the goal of helping others has blossomed into something much bigger. In 1995, William "Bubba" Ryan launched his business, Rytech Restoration to offer high quality restoration services to his community.
28 years later, not only is Rytech still around, but they have franchise locations all across the country. Now, you can find Rytech Restoration serving 26 different states!
One such branch that has excelled in particular is Rytech Restoration of Northeast Philadelphia.
Rytech Restoration of Northeast Philadelphia serves Philadelphia, Montgomery, Bucks, Chester, Delaware, Lehigh, Camden, Burlington, and Gloucester County Pennsylvania, providing the most vast reach possible.
Rytech offers a wide variety of services for your home, including mold remediation and water damage services.
Water damage can be devastating to a house, and more often than not, leads to mold, which is an entirely different issue in itself. With Rytech, your worries will be a thing of the past. The Rytech team can clean, contain, and remove mold in your home so that you can be comfortable in your home. The team can also correct damage done by water.
Rytech has thrived for so long largely in part due to their dedication to their customers.
"We know how devastating water damage can be to your home. Our team works so hard because we know that you worked hard to make your home beautiful, and we aim to make sure mold and water don't take away from your hard work," said Bill Crouthamel, owner of Rytech Restoration of Northeast Philadelphia.
Rytech uses the most modern restoration practices along with the newest, state of the art technology to ensure that you receive the highest quality service possible. All technicians at Rytech are bonded, insured, and licensed, and have undergone rigorous training to prepare them for any scenario.
Rytech also provides 24/7 emergency services, because the team knows that emergencies do not wait for a convenient time to happen. Should you find yourself in an emergency, give them a call and a technician will be at your doorstep in record time.
"I was so devastated when I discovered the water damage in my home. But luckily I called Rytech, they reassured me that everything would be OK. They worked quickly and in the end our home was back to the way it was. I am so grateful for them!" said one Pennsylvania resident.
So what are you waiting for? Check out Rytech Restoration of Northeast Philadelphia today at northeast-philadelphia.rytechinc.com.
About Rytech Restoration of Northeast Philadelphia:
Rytech Restoration of Northeast Philadelphia provides 24/7/365 emergency service by certified technicians trained to get Pennsylvania residential homes and commercial properties back to normal efficiently and fast! We specialize in water damage restoration repair, mold removal, mold remediation, decontamination, and flood damage cleanup services. Live specialists are standing by, ready to answer your questions and dispatch a Rytech tech to your door. Schedule a free inspection today!
Contact Information:
Bill Crouthamel
Rytech Restoration of Northeast Philadelphia
1360 Industrial Blvd, Southampton, PA 18966
(215) 330-5216
https://northeast-philadelphia.rytechinc.com/
Originally posted On: https://syndication.cloud/rytech-restoration-celebrates-28-years-highlights-franchise-in-northeast-philadelphia/