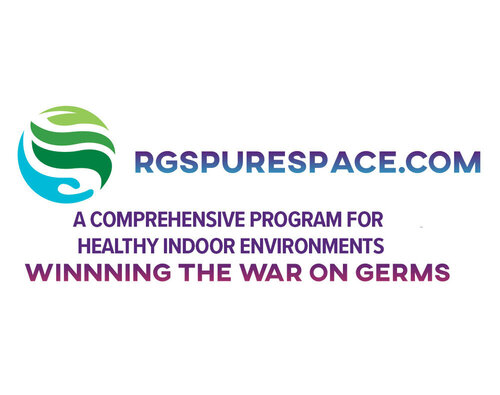 RGS Distributors Provides Air Filtration Solutions to Keep Air Clean in Homes and Businesses
RGS Distributors provides a comprehensive solution for preventing and eliminating harmful indoor air and surface contaminants in homes and businesses. Through cooperation with chemistry, air filtration, and application technology experts, the veteran-owned business offers the most effective products and processes to combat the spread of harmful pathogens.
FOR IMMEDIATE RELEASE
Stevensville, MD, January 18, 2023— The health crisis outbreak and spread challenged indoor air quality standards, calling homes and businesses to rethink their air filtration and decontamination protocols. A necessity arose for advanced high-tech solutions to combat the spread of airborne diseases. RGS Distributors, a veteran-owned and local company, brings a comprehensive component solution for eliminating and preventing harmful indoor air and surface contaminants.
"The health crisis has drastically changed the need for protocols, products, and processes to ensure we can live, work and play in a safe, healthy environment. Our acute awareness demands that we take a more serious approach to protect against contamination from fungal, bacterial, and viral contaminants. We provide a comprehensive component solution for eliminating and preventing harmful indoor air and surface contaminants," said Dennis David, President at RGS Distributors.
Air filtration in living, working, or indoor playing surfaces is essential because it rids the space of harmful pathogens like viruses, fungi, and bacteria. Clean air is also free from dust and other contaminants that may stain spaces, furniture, decor, and other things in a home or business. Additionally, clean air boosts the efficiency of a property's AC system. RGS Distributors' products and processes help homes and businesses maintain excellent indoor air quality.
"Our qualified trainers will work with your staff to develop the skill set necessary for sanitizing your facility. We can also provide you with contractors who have gone through training should you prefer to utilize outside help to maintain excellent indoor air quality. Through our acute awareness that demands a more serious approach to protect against pathogen contamination, we will deliver the appropriate solutions to achieve maximum protection with minimum disruption to your environment," added David.
RGS Distributors offers customized solutions to achieve healthy indoor environments for various facilities. Since there is no one size fits all approach in air filtration, the company examines a facility's unique requirements and nuances to determine the best practice. The company serves many facilities, including hospitals, restaurants, fitness centers, government buildings, schools, daycare, senior and assisted living centers, worship centers, and commercial office spaces.
The locally-operated company uses an aggressive and layered approach to sanitize home and business spaces to provide peace of mind to family, staff, and customers. Its services include air filtration, sanitizing HVAC systems, non-chemical disinfection systems, and detection, monitoring, and reporting equipment.
For more information about RGS Distributors, visit https://rgspurespace.com/.
About RGS Distributors:
RGS Distributors provides products and services to eliminate surface and airborne contaminants (fungal, bacterial, and viral) and prevent them from returning to indoor environments. Using MERV 16 air filters and EPA Registered disinfectants, the company helps entities keep their staff and the people they serve safe.
Contact Information:
Name: Dennis David
Organization: RGS Distributors Inc.
Address:357 Pier 1 Rd, Stevensville, MD 21666
Phone Number: 410-265-6548
Website: https://rgspurespace.com/
Originally posted On: https://syndication.cloud/rgs-distributors-provides-air-filtration-solutions-to-keep-air-clean-in-homes-and-businesses/