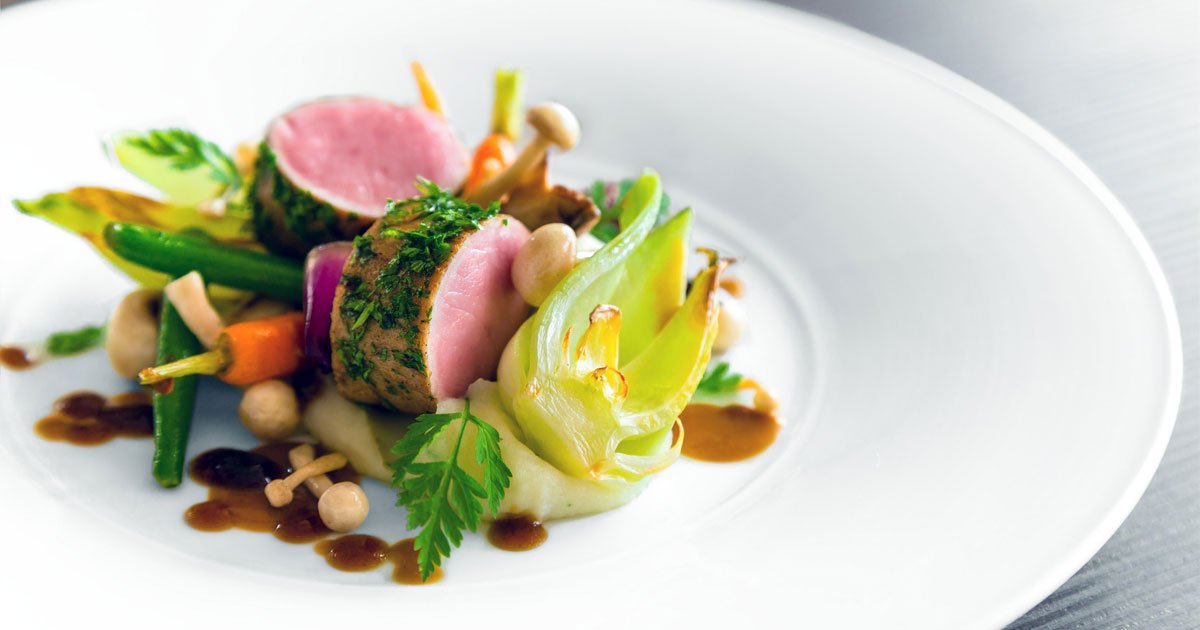 Reasons Why Luxury Addiction Treatment Centers Are So Effective
Photo from Getty Images
Originally Posted On: https://lilacrecoverycenter.com/blog/effective-luxury-treatment/
A luxury treatment center for substance use disorder (SUD) is a type of residential treatment facility that offers high-end amenities and services for individuals seeking treatment for SUD, mental health issues, or other substance use concerns. These centers provide a luxurious, resort-like environment that is designed to promote comfort, relaxation, and healing.
While they offer some of the same services as traditional treatment centers, luxury treatment centers are equipped to offer a unique and highly effective approach to recovery that is designed to help individuals overcome their addiction or mental health challenges in a supportive, nurturing environment. These plush facilities allow patients to build an intense focus on recovery while staying as comfortable as possible.
Luxury Addiction Treatment Centers Offer More Amenities
Plush bedding, private bedrooms, private bathrooms, and comfortable poolside lounging accommodations sound more like a luxury vacation resort than a hospital-like institution – and that's the point.
Luxury treatment centers offer a superior standard of living as compared to traditional institutional rehab centers. Consider the difference between a 2-star motel and a 5-star hotel: while it is not necessary to be surrounded by the finer things in life on a business trip, you'll sleep better, eat better, and feel much more at home in a luxurious setting.
Similarly, while it isn't necessary to experience luxury to begin the path to recovery, many patients feel that it makes long-term recovery easier to attain. Recovery is hard enough; why not ease the discomfort and promote more effective healing with the best amenities and therapies available?
The clientele of luxury substance abuse treatment centers appreciates the upscale amenities. Experiencing recovery here can diminish the stress, fear, discomfort, and anxiety many people face when entering rehab.
Suggested Reading: Finding the Best Addiction Treatment Center in San Diego
Benefits of a Luxury Addiction Treatment Center
Photo from Getty Images
Luxury treatment often provides a range of high-end amenities, such as private accommodations, gourmet meals, spa services, fitness facilities, and recreational activities. But it's not all about comfort. These amenities find their place in recovery and treatment in that they help patients incorporate social activities and scheduled, regular behaviors into their schedules. This introduction of healthy behavioral patterns not only establishes new practices of health and wellness but also instills the practice of self-care and strives to replace bad habits associated with SUD with positive activities and behaviors.
Developing positive habits can include participating in daily physical exercise and activities that promote mental well-being, like swimming in the pool, exercising in a gym, participating in yoga, practicing mindfulness, spending time in the sauna, and getting a massage. Together, these amenities can enhance treatment effectiveness and improve the road to long-term sobriety.
High-End Care
Not only are the facilities and amenities of luxury rehab centers sophisticated, but the quality of care is also typically an upgrade from institutional treatment centers. Traditional rehab provides adequate care and treatment in general, but many centers have a high patient-to-staff ratio with fewer resources to provide patients with the level of individualized care that their upscale counterparts can deliver. Additionally, patients often spend more active time in programming in luxury centers. Institutional centers are always trying to accommodate the next patient and may need to discharge patients prematurely.
Luxury rehab centers have the capability to offer world-class behavioral health services via
a highly trained staff of medical professionals, therapists, and support staff who are dedicated to providing personalized care and attention to each patient. Staff members are typically highly experienced and certified, have impressive credentials, and offer a wide range of diverse specializations.
Additionally, because the staff at a luxury addiction treatment center consists of highly trained professionals with a vast knowledge of many areas of SUD treatment, luxury residential recovery facilities can offer a higher level of care and treatment. For instance, as an Advanced Recovery System (ARS), luxury rehab centers can provide an individualized, client-focused treatment plan for every patient.
Comprehensive Treatment Planning
Treatment planning is an important part of the recovery process and occurs at the onset of entering a treatment center. Advanced treatment centers not only provide patients with a luxurious setting but also have advanced medical equipment and resources readily available for treating patients.
Thus, a comprehensive neuropsychological evaluation is administered to new patients to pinpoint their unique emotional, physical, and psychosocial needs. Then, qualified staff members determine which treatments and therapy approaches will best benefit the patient. The treatment plan also includes reevaluation and review as the patient progresses to gauge the success of the treatment plan. In a luxury center, the patient is involved in every stage of this process to ensure they are a valuable member of the team.
Multiple Therapy Approaches
Photo from Getty Images
Luxury rehab centers are capable of offering multiple research-backed and holistic approaches to therapy in a setting that embodies serenity and peacefulness.
Some of the therapies used to treat patients based on their individual needs include the following:
Cognitive Behavioral Therapy (CBT) – A form of talk therapy that aims to assist patients in understanding the inaccurate and negative thought patterns that lead to SUD. Once identified, patients then learn to reframe their thoughts as well as their reactions to these thoughts so they can cope better when triggers arise.
Conscious Parenting – This approach teaches parents to respond and react to their children with mindful, thoughtful, and emotionally encouraging manners. Rather than reacting, parents are taught to focus on establishing boundaries while being present and loving at the same time.
Dialectical Behavioral Therapy (DBT) – This talk therapy teaches patients with extremely strong emotions to process their intense feelings. This can result in fewer conflicts as life proceeds.
Eye Movement Desensitization Reprocessing Therapy (EMDR) – A therapy that redirects focus from the stress of trauma by teaching patients to use eye movements to process traumatic memories.
Meditation and Mindfulness – Teaches patients to live and focus in the moment. Patients experience the events taking place around them in real-time using meditation as well as breathing techniques to be successful.
Psychoanalysis – This multifaceted approach teaches patients to understand how the subconscious processes actions and reactions to develop a deeper understanding of one's own feelings. Psychoanalysis approaches can include free association, dream interpretation, and other methods to examine the root of SUD.
Psychodynamic Therapeutic Approaches – These methods target the origin of emotional suffering and focus on self-evaluation and reflection to realize what shapes behavior, including substance use.
Psychoeducation on Mental Health – This approach helps patients comprehend the disorders they struggle with to provide information about those disorders and their role in substance use.
Psychotherapy – This method combines a variety of treatment approaches to help patients decipher their actions, thoughts, and feelings as they contribute to current issues. Psychotherapy attempts to teach the patient to change factors that contribute to their SUD.
Solution-Focused Therapy – This short-term therapy uses multiple approaches and centers on solutions to problems rather than the problems themselves.
Supplemental Therapy Programs
Photo from Getty Images
Luxury rehab facilities have the budget, facilities, and capability to feature a number of supplementary and therapeutic activities. Collectively, these activities have mental and physical health benefits and also serve to fill the days with life and an appreciation for sobriety as patients begin to see the world from a new perspective.
Some examples of supplementary programs available at luxury rehab centers include:
Nutritional counseling
Educational programming
Specialized exercise programs
Mindfulness and meditation classes
Yoga
Massage
Outings and field trips such as trail walks and hikes or beach visits
Acupuncture
Recreational activities
Stress Management Exercises
Equine therapy
Adventure therapy
Aquatics
Expert seminars
Team sports
The more tools available for the patient, the more comprehensive and personalized the treatment program can become, fortifying the path to recovery. Because every patient will respond to a different treatment plan, having a diverse and comprehensive offering of treatment options available makes for a more tailored approach to individualized treatment.
Privacy
Not everyone who opts for luxury rehab is a high-profile celebrity, but many patients nonetheless want anonymity while in treatment. Patients may prefer to keep their stay at rehab discreet and private for a number of reasons, from the fear of judgment by employers, co-workers, family, and friends, to the stigma society attaches to SUD and those receiving treatment for it.
Most luxury rehabs maintain a high level of security. This is for both the protection and treatment of patients and includes limited shared spaces and discreet staffing.
Flexibility
Another advantage to luxury rehab centers is that they are typically flexible regarding the length of time patients can stay. The length of a luxury rehab program varies based on individual needs and circumstances. This means patients are able to stay as long as necessary to complete treatment milestones.
Luxury rehab programs can range from one month to six months or longer, depending on the level of care needed and the progress made throughout treatment. The length of rehab an individual needs is determined by a professional treatment specialist, taking into consideration the individual's history, co-occurring diagnoses, the severity of their SUD, and other factors. As mentioned, the patient and staff will work as a team to discuss all these details and recommendations for treatment, including the suggested duration during the initial consultation.
The Alternative to Luxury Rehab Centers
The transition into a traditional rehab center is not the right option for all patients. As institutional rehabs have a lower budget, patients will notice significant differences in the amenities offered. For example, the food may be subpar, the setting less attractive, fewer or uncomfortable amenities, and potentially even unstable and varied roommates who rotate in and out sporadically. These factors can contribute to low treatment retention, as many patients want to leave as soon as they arrive.
Institutional rehab treatment is often limited to what the patient's insurance company allows, so treatment can fall short when resources run out. Since funding is often reduced, monies must be spent on treatment professionals and other necessities with little to no extra left over for comfortable bedding and extracurriculars.
Institutional rehab often offers patients a dorm-like environment, and other patients aren't always ideal recovery mates – especially those who have been court-ordered to be there. It's hard to take recovery seriously when others don't share the goal of healing. Extremely low-end facilities may even cause patients to feel unsafe, which is not ideal for recovery. While motivated patients do have success in these types of environments, they're just not for everyone.
Take the Next Step in Luxury Rehab
Private, luxury rehab centers typically have far more to offer patients in terms of treatment and therapeutic programs. These facilities often have access to more resources in general and can invest a great deal more in developing quality, intensive programming.
Furthermore, there are more capabilities and often better facilities at high-end rehab centers to host both individual and group therapy programs, which optimize treatment efforts. Institutional centers, on the other hand, must stretch a lower budget among more patients. This often results in fewer program offerings, sparser treatment schedules, and therapy attempts that may fall short of patients' individual needs.

Lilac Recovery Center invites anyone experiencing SUD to consider taking a new approach to recovery. Learn more about the luxury amenities available at Lilac Recovery Center facilities, including high-quality programs and therapy approaches.