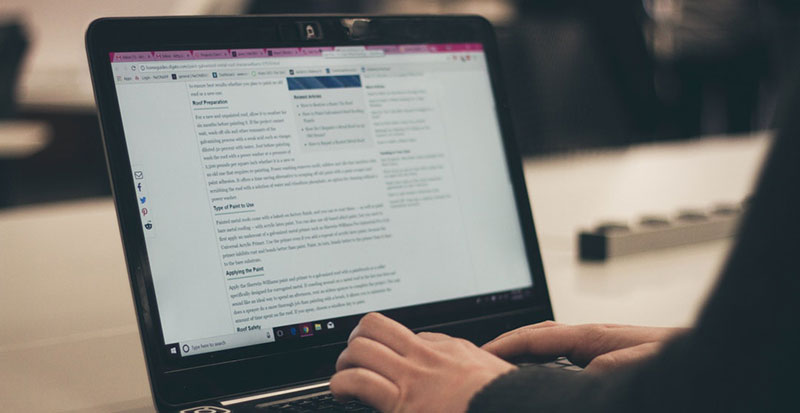 Reach New Customers! How to Build a Successful Email Marketing Campaign
Originally posted on https://www.samsonwebdesign.co.uk/reach-new-customers-how-to-build-a-successful-email-marketing-campaign/
Radicati's 2016 Email Statistics report stated that by 2020, three billion people will use email.
Can you imagine having the opportunity to send your next email campaign to that big of an audience? While we can't quite get half the world's population on your email list, we can help improve your next campaign.
Here are 10 results-proven strategies that are sure to give your next email marketing campaign a boost!
1. Start with Segmenting
Your current subscribers all have one definite thing in common: you! However, there's a chance they have more in common than that.
Instead of keeping thousands of people grouped into one giant mailing list, segment them out. One of the best methods for segmenting is to consider a buyer's persona.
Split your customers up based on demographics (age, household income, etc.), the products they purchased in the past, or another detail that differentiates the groups.
When you draft your email, you can then write and design the content specific to this group. If you sold books, for example, you could segment subscribers by the genres they previously purchased. Then, you could send a genre-specific email revealing new releases to this segment.
By segmenting, you can make your subscribers feel special while offering content based on their habits and preferences.
2. Give Them Goal-Based Content
Speaking of your content, what's the purpose of every email? Each email you send should have a specific goal in mind—before you even start writing.
That way, your goal is reflected in the subject line, the segment you choose, the email content, and the landing page readers end up on. With goal-based content, you can keep your readers focused on one thought and keep their attention there.
Goal-based content will also help your email marketing campaign generate an increase in conversions (more on this later)!
3. Boost Branded Content
A strong company brand is more than just a color scheme. It also includes your logo, your tone of voice, and a consistency throughout.
Using a consistent brand helps customers recognize your content on sight. This consistency also helps develop a trust with your brand and your company, so customers keep coming back.
Make sure your content is also relevant to your goal, business, and customers.
That way, the content is focused and properly represents your company.
4. Keep It Personal
Everyone wants to feel special from time to time. To accomplish that in your email marketing campaign, add a little personalization throughout the content.
This includes using their name in the recipient field, subject, and in the email content.
You can also use personalization by referring to purchases your customers made in the past. They're more likely to respond to content that's relevant to them compared to a vague, broad email meant for everyone.
5. Snag 'em with Subject Lines
Before we even open our emails, our eyes head straight for the subject lines.
Add some fun to your subject lines with emojis. This images will stand out from other dull-appearing emails.
Don't forget to refer back to the goal of your email. Then, consider a subject line that sparks interest or includes urgency.
As a result, customers are more likely to open your emails, improving open rates as they see what's inside!
6. Test It Out
Sometimes, the smallest change can have the biggest impact on our emails. If you're not sure what text, image, or call-to-action (CTA) will work best, test it out.
Write your current email, then duplicate it and make one change.
By changing only one small component of the email, it's easier to recognise what change had the obvious impact.
With each email, trying A/B testing one detail. Then, use what you learn to improve your email marketing campaign moving forward.
7. Use the Stats
Now that you've had the chance to A/B test your emails, take a look at the stats. Specifically, look at open rates (which indicate strong subject lines) and click-through-rates (which indicate engagement).
Once you're able to see what works—and what doesn't—you can start to make data-based improvements.
These stats will help you continue improving your emails and pinpoint the specific areas that require attention.
8. Sign off With a Strong CTA
The bottom of your email should feature a link or button. Use strong, action-oriented words such as "Let's Launch!" or "Boost Your Brand!" to encourage customers to click.
Your entire email should be leading to this moment. Remember your goal from earlier? The CTA should connect back to your goal by providing customers with a solution to their problems.
A strong CTA pushes customers towards your website, where you can make a sale or get them to contact you for more information.
With an effective CTA, you can boost sales and make the most of your marketing campaigns.
9. Give the Landing Page Some Love
Once customers click that CTA, they should head straight towards your website landing page.
Make sure your landing page is dedicated to the same goal as your email. You can even use similar language to keep readers on a one-track mind.
If you need a little help developing a high-converting website, we have you covered!
10. Make Sure It's Mobile Optimised
According to Forbes, mobile e-commerce will account for 54 percent of online sales by 2021.
So you've made this stellar email and an engaging landing page to go with it—but customers can't interact with the website on their phones.
Mobile optimisation is essential for a strong campaign. With a mobile-friendly website, you can cater to smaller screens. That way, you're not missing out on potential customers.
Discover more reasons mobile optimisation is essential.
10 Tips to a Strong Email Marketing Campaign
With these ten tips, you can draft a strong email marketing campaign that will boost website visitors and sales! Start writing with these strategies in mind and your emails will do the rest.
Give our design, marketing, and optimisation blog a look for more effective tips!