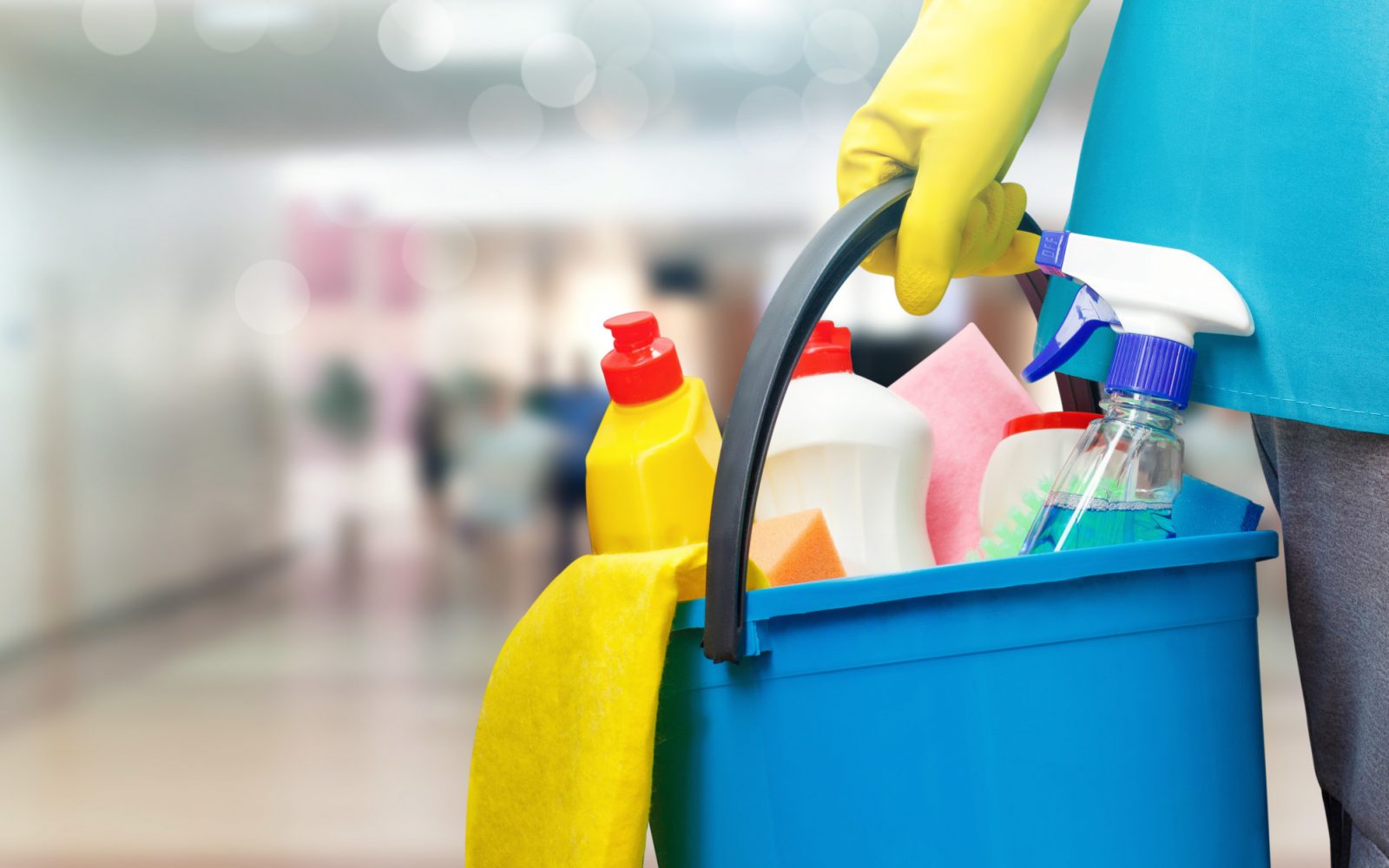 Questions to Ask Your Potential Janitorial Company
Photo from TC Services
Originally Posted On: https://tcsvcs.com/questions-to-ask-your-potential-janitorial-company/
A janitorial company is a vital aspects of running a business and keeping it clean. If you don't meet certain sanitation standards, it could cause your doors to be shut forever.
To stop this from happening, you're going to need to hire the best janitorial company to take care of the cleaning. They'll have all the tools and expertise needed to get the job done the right way.
During the hiring process, there are a few questions that you'll need to ask the company before you put your business in their hands.
It's good to know that you're getting your money's worth after all. Keep reading to learn what you should ask.
How Often Can You Clean My Facility?
You're a busy business owner. You need a commercial cleaning company that can work off your schedule. Not the other way around.
For example, if you own a high-traffic company that sees a bunch of clients during the day, it's not a good idea to have the cleaning staff buffing the floors while it's busy. It would be much better to have them come in after closing or early in the morning before anyone arrives.
Some cleaning services have strict schedules that they have to adhere to. They might not be able to meet this demand, and that's okay. Move on to the next company on your list.
What Services Do You Offer? 
Most janitorial companies have a ton of services that they perform. Asking them for a specific list is a great way to spot the professionals.
If a business can't tell you their areas of expertise, they might not be the cleaners for you. You need to know if they can handle your unique needs or not. You don't want to find out this information the day that they come in to clean.
Speaking of unique needs, don't rule out a company because they don't specialize in cleaning businesses like yours. They might be able to compromise if you're willing to work with them and let them know what you need them to do and not do.
How Much Do You Charge? 
As far as price goes, most professional cleaners work on a contract basis or by-the-job payments. It's good to know what the company requires before you hire them. You don't want to lock yourself into a contract that you can't afford.
After you get this bit of information, ask what their rates are. While you shouldn't rule a company out based on price, if they're out of your budget, they're out of your budget.
Is Your Janitorial Company Insured? 
So the cleaning service is at your place of business cleaning up. Everything is fine until they dump water on some of your cables. It ends up frying your entire computer system.
Unless the company is insured, you'll have to pay to repair your computers. Insurance won't only protect you in cases of damages. If someone gets hurt while cleaning your company, you would have to pay for the hospital bills unless the cleaning service has worker's compensation insurance.
Hiring a company that has these protections in place can be a little bit more expensive, but it's worth it.
How Much Experience Does Your Janitorial Company Have?
You might be able to get a great performance out of a brand-new company, but hiring an experienced one has its merits. The longer a company has been established, the more likely it is that they've cleaned for businesses like yours.
That means they should have a long list of references that you can call. A certified company will have no problem giving you this list.
What Are Your Employees Like?
The cleaning service's employees are going to be in your business, possibly while nobody else is there. It's important that they are trustworthy. To this end, find out if and how the company you're hiring screens their employees.
You should also ask what kind of training they receive. You want someone who can take care of your business and clean it to your standards
What Equipment Do You Use? 
We will say that most cleaning companies bring their own supplies, but not all of them do. Some of them require you to provide them.
This puts a huge strain on you. Not only do you have to fit hiring a cleaning service into your budget, but now you have to figure out how you're going to pay for a bunch of expensive supplies.
How Can I Hold You Accountable? 
You walk into your office right after the cleaning service leaves, and you aren't happy. There's a lot of spots that they missed, and they barely touched the floors. You feel like you've wasted your money.
Most companies have a policy in place for situations such as this. You can hold them accountable for doing an unsatisfactory job. In many cases, you can either get your money back or request that they come back and fix their mistakes.
Don't Hire a Janitorial Company Without Asking These Questions 
One thing that no business can go without is cleaning. If you don't follow proper sanitation procedures, your company could get shut down, and your employees will get sick more often.
When people work in a clean environment, it makes them more productive, and a lot happier as well. That's why it's so important to hire the best janitorial company to keep things tidy.
We can be that service. Contact us today to find out more about what we do and get a free price estimate.