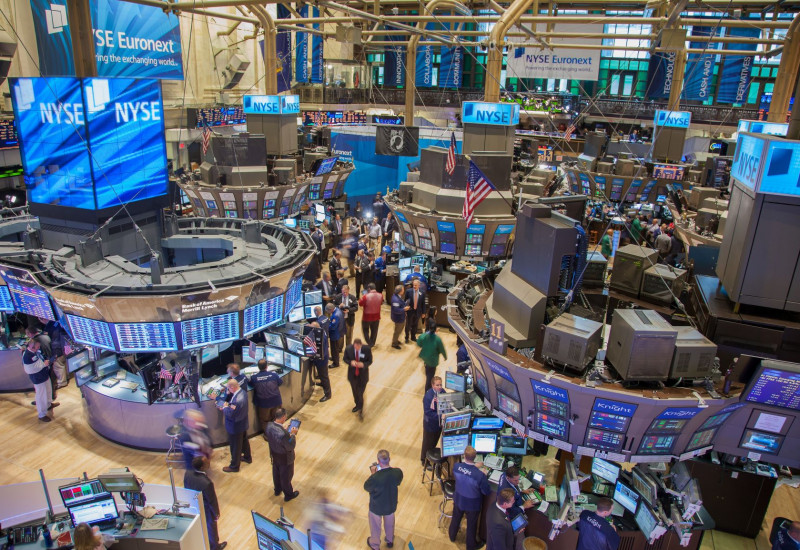 Practical Strategies On How To Buy International Shares From Australia
Have you ever thought of investing in international shares? Do you think you are missing out on the growth and returns from the likes of Amazon, Apple, Google, Microsoft or Facebook by not investing in them from Australia?
In this post, you will learn how to invest in international shares – by buying and selling stocks in the US, Japan, Singapore, Hong Kong and other Asian markets.
Before we get into the details of how you can buy and sell international shares from Australia, let's look at some of the reasons why many Australian investors prefer to invest in local shares. What is stopping them from investing in international markets knowing that there is a much bigger market that contains more opportunities?
What's stopping you from investing in international shares?
Based on some informal surveys and anecdotal statements, Australian investors say they tend not to invest in international shares mainly for two reasons:
the complexity of setting up an account, and
high fees to buy and sell international shares.
While these are valid reasons, the advent of broker's like Monex Securities, has addressed and almost removed these barriers.
Technology brings efficiency and lower costs
For example, online trading platforms and digital technology have paved the way for electronic documentation and verification. The account set-up process which used to take weeks or months a few years ago now only takes a day or two.
Another major benefit of technology is the lower cost of trading international shares. There's no doubt that technology has brought the much-needed speed and efficiency for traders and investors. More importantly, it has also cut down the overall cost of trading international markets.
Here are some practical steps to get you started on how to buy international shares from Australia:
Research and evaluate international brokers – while most brokers now offer online trading platforms, not all of them give you access to international markets. When you do your research on which broker to use, make sure that they have access to international markets like the US and Asia.
Electronic account set-up process – check and ensure that the online stock broker has an efficient electronic account set-up process. This is important as you would like to set-up an account as fast as possible so that you can be on your way to invest in international markets.
Fees and charges – it's important that you check the fees and charges from online brokers that you are considering. As you may already know, fees and charges will have an impact on your overall trading and investment returns. Make sure you read the fine print so there won't be any surprises.
Why do you want to invest in international shares?
Despite the fact that Australia has one of the most stable and mature markets in the world, it is also a relatively small market. Australia accounts for considerably less than 3% of global market capitalisation.
This means Australian investors are missing out on a lot of opportunities if they are not investing in international shares.
If we only look at the US, which is home to several stock indices like the S&P 500, NASDAQ and Dow Jones Index, there are massive trading and investment opportunities to be had in that market alone. By tapping into the US market, you can invest in Starbucks, Netflix, Amazon, Apple or Alphabet (Google) and other household brand names that are not available in Australia.
The US also offers greater diversity and investment opportunity in industries such as pharmaceuticals and healthcare, aviation, artificial intelligence, electronic vehicles, software and cloud computing. These are multi-billion-dollar industries that are not well represented in the Australian market.
By investing in international shares you can increase your opportunities and lower your risk by:
Access to a much wider selection of company stocks
Access to growth industries not available in your home country
Geographic diversification of your portfolio
It's definitely worth considering.
Risk Disclaimer: The information above is of general nature only and does not take into account your objectives, financial situation or investment needs. Prior to you make an investment decision, please make sure you carefully read and fully understand our Financial Services Guide, Terms and Conditions, Privacy Policy and other relevant documents that you can obtain from this website. Monex Securities Australia Pty Ltd (AFSL No. 363972; ABN 84 142 210 179) is the Financial services provider. Financial products trading carries risks and may not be suitable for all investors. You are strongly recommended to seek independent financial advice before making any investment decisions.