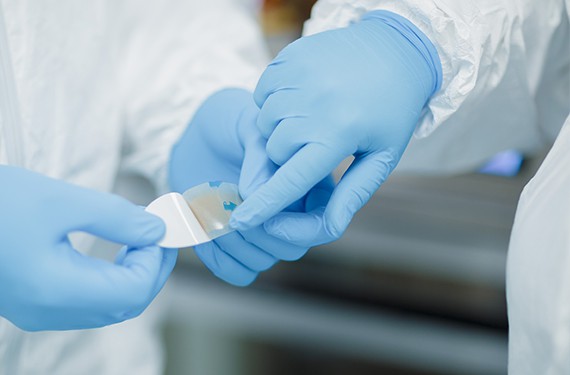 PolarSeal Provides Cost-Effective Solutions for the US Consumer Healthcare Market
FOR IMMEDIATE RELEASE
United States, March 23, 2022— POLARSEAL TAPES AND CONVERSIONS, a leading medical material and adhesive converter, provide cost-effective solutions in the US for the consumer healthcare market using their advanced capabilities and contract manufacturing expertise.
The average U.S. household spends around USD 338 per year on consumer healthcare products. With the consumer healthcare market size expected to be worth USD 6,65,372.71 MILLION globally by 2028, the household expenditure in the US is only going to increase year on year.
In 2020, the average National Health Expenditure amounted to USD 12,530 per person, which is 19.7% of the US' GDP. With the healthcare industry evolving and demand rapidly increasing, US healthcare medical device companies will look for cost-effective solutions to meet the growing demand, whilst maintaining or improving margins.
A main driver of high consumer healthcare costs is healthcare companies' adoption of emerging health-focused, medical technology. Global MEDICAL TECHNOLOGY (MEDTECH) STATISTICS are indicative of the industry's expansion – up to around USD 190 Billion since 2017.
Therefore, reiterating the fact that seeking cost-effective solutions to produce consumer healthcare products is a top priority for companies requiring manufacturing.
The manufacturing capabilities are required from such companies as PolarSeal, which have expanded their services further into the United States of America, providing cost-driven, high-quality solutions for medical device companies. Utilizing their medical flexible material converting and adhesive expertise, they are assisting in the co-development and contract manufacturing of a wide range of consumer healthcare products including blister pouches, wet medical formulations and everyday wound dressings.
PolarSeal's General Manager Matthew Rich states:
"Consumer healthcare products such as blister dressings can sound simple but in reality, are complex and demanding. It is imperative that the same top levels of technology and quality go into the manufacture of such products as that of advanced wound care. This is something that PolarSeal has mastered the art of – high volume contract manufacture whilst not affecting product quality or efficiency."
With the help of their experienced research and development team, PolarSeal ensures maximum material and machine efficiency throughout the manufacturing process, allowing their clients to remain highly price competitive within the demanding consumer healthcare market.
ABOUT POLARSEAL: PolarSeal is a medical converting specialist using state-of-the-art processes to collaborate with global medical device companies, to co-develop and contract manufacture vital components and medical devices for advanced wound care, consumer healthcare, ostomy, incise films and more.
Innovative production lines and highly trained operators enable high volume, quality and cost-effective production of medical devices. State of the art, custom-built machinery and ISO7 cleanroom facilities with ISO13485 accreditations, FDA audited and registered, ensure PolarSeal can design, develop and provide a full end-to-end solution for medical device companies at any stage of the process from design through to delivery.
PolarSeal has in-depth knowledge in combining materials and adhesives to develop complex and simple innovative medical devices for the healthcare market globally.
Additional information about PolarSeal Tapes and Conversions Ltd is accessible at HTTPS://WWW.POLARSEAL.NET/CONTACT-US/
CONTACT:
Sam Power | PolarSeal
Cell: +44 1252 726 000
Website: https://www.polarseal.net/
Email: [email protected]
LinkedIn: linkedin.com/company/polarseal
Originally posted On: https://syndication.cloud/polarseal-provides-cost-effective-solutions-for-the-us-consumer-healthcare-market/