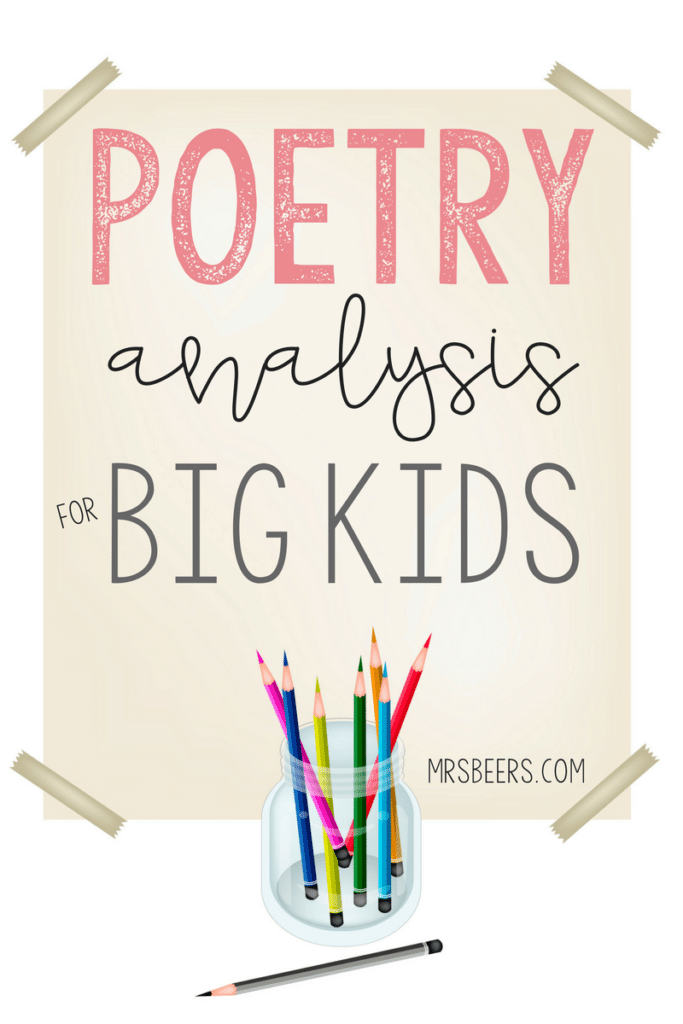 Poetry Analysis for Middle School Students
Originally posted on https://mrsbeers.com/poetry-analysis-for-big-kids/
POETRY! That one, 6-letter word can send shivers down the spine of an unsuspecting middle school student.  I have learned that depending on previous experience, it ranks right up there with these other horrors…
HOMEWORK!
DICTIONARY!!
STUDY!!!
My sweet students:
"Mrs. Beers, I hate poetry!"
"Isn't Dr. Seuss a poet?  Dr. Seuss is SO kindergarten!"
"Can I just rhyme a few lines and be done?"
Me: "Sorry to hear that!  We will not be focusing on the work of Dr. Seuss, and poetry is not about just rhyming a few lines.  Stick with me, I promise you will LOVE it!"
So I do what I hope every teacher works to do-CHANGE their impressionable minds into LOVING poetry with TRICKERY!
Just kidding, instead of trickery, I LOVE to utilize the novel Love That Dog by Sharon Creech.  If you have scanned this book and put it back on the shelf because the first pages were complete confusion, give it another shot!  I guarantee your students will develop a fondness for poetry and feel a greater confidence in their own capabilities to analyze poetry. The key is to select the right poems for middle school.
I was introduced to Love That Dog by Sharon Creech during a summer reading institute presented by Tanny McGregor.  She read the book to us after lunch each of the four days of the conference.  I immediately fell in love with the story of narrator Jack begrudgingly keeping a poetry journal and corresponding with his teacher, Miss Stretchberry.  Throughout the short, free verse novel, Miss Stretchberry shares a variety of poems with her students and encourages them to create poetry in the likeness of the famous poems she shares.
My students relate to Jack because they are not all poetry enthusiasts.  They connect with his reluctance to write poetry and his frustration with poetry analysis. It makes for a good poetry to analyze for middle school students.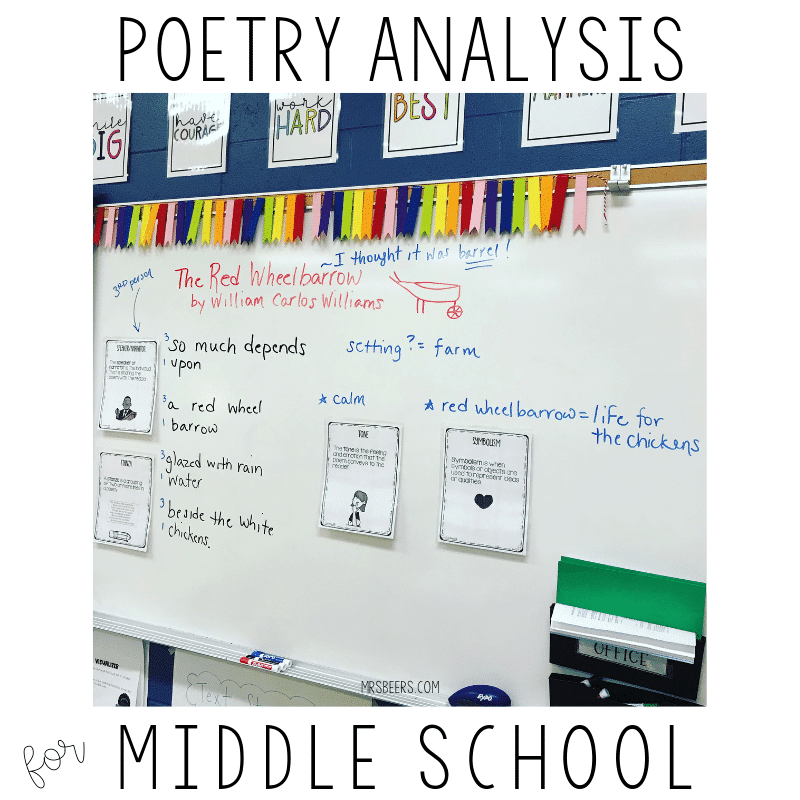 Poems included in the back of the novel Love That Dog are: The Red Wheelbarrow by William Carlos Williams, Stopping By Woods on a Snowy Evening by Robert Frost, The Tiger by William Blake, dog by Valerie Worth, The Pasture by Robert Frost, Street Music by Arnold Adoff, The Apple by S.C. Rigg, and Love That Boy by Walter Dean Myers. If you are short on time, simply Google these poems because they are the perfect poems for middle school, especially for grades 4-6.
While I teach my students all about figurative language and poetic devices, here is a tool I utilize with each poem we read…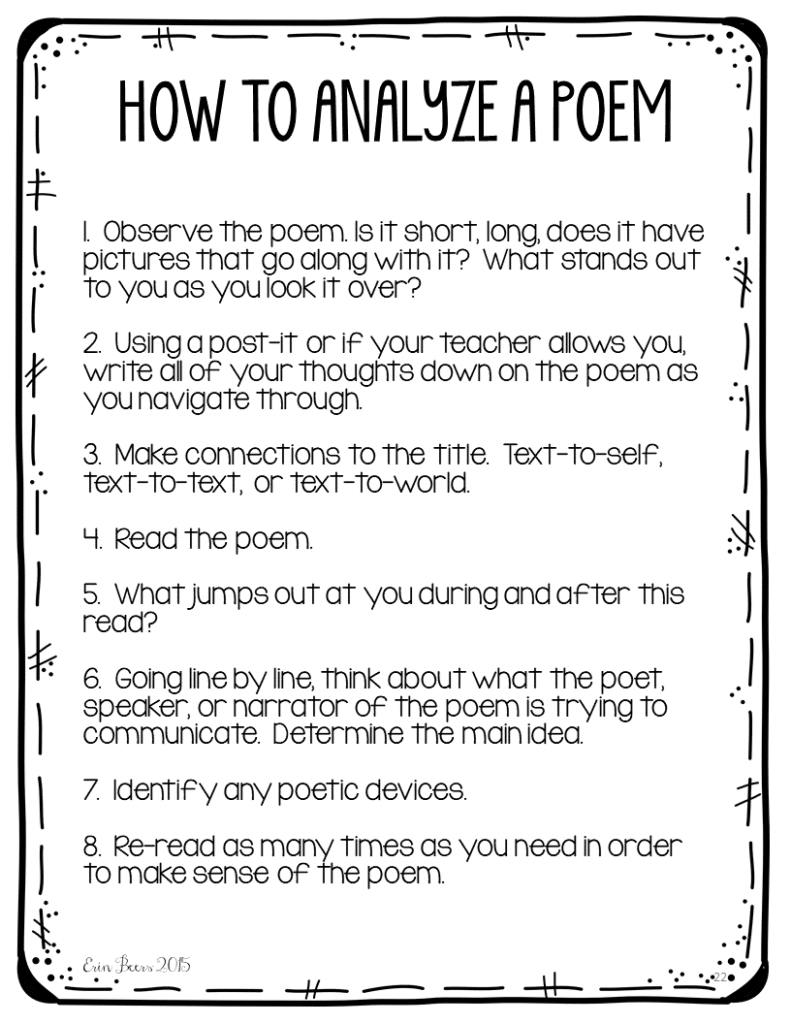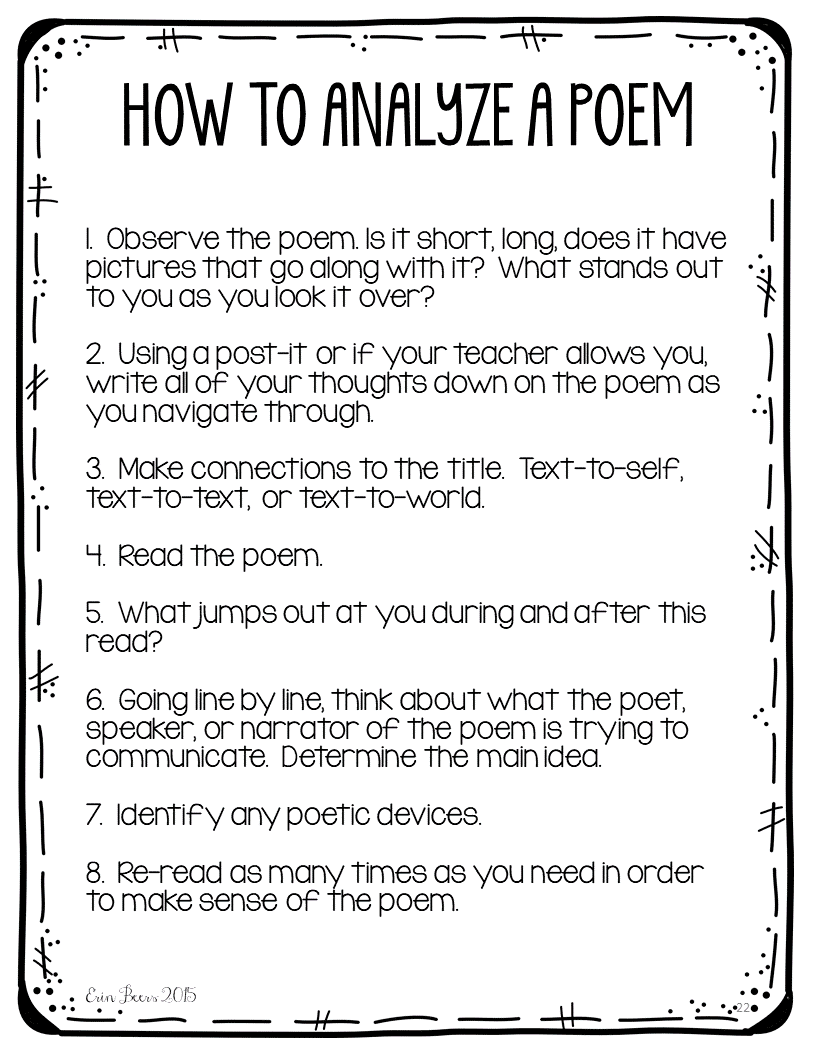 As we read Love That Dog as a whole class read aloud, I teach my students strategies to analyze poems that encourage them to feel more confident reading and understanding poetry.
In addition, I give them the task of becoming the teacher and helping their student, Jack, find his way into accepting poetry and becoming a superstar poet in the process through poetry analysis and journal writing.
You can grab the unit here…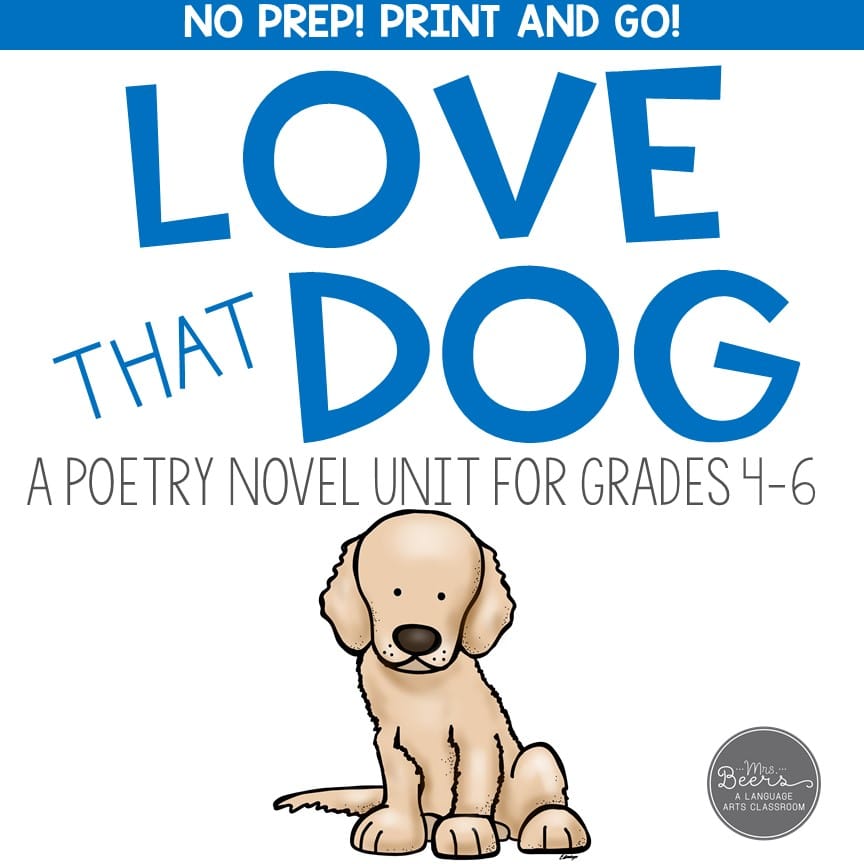 If you don't have time for novels, grab this FREEBIE sampler that I created…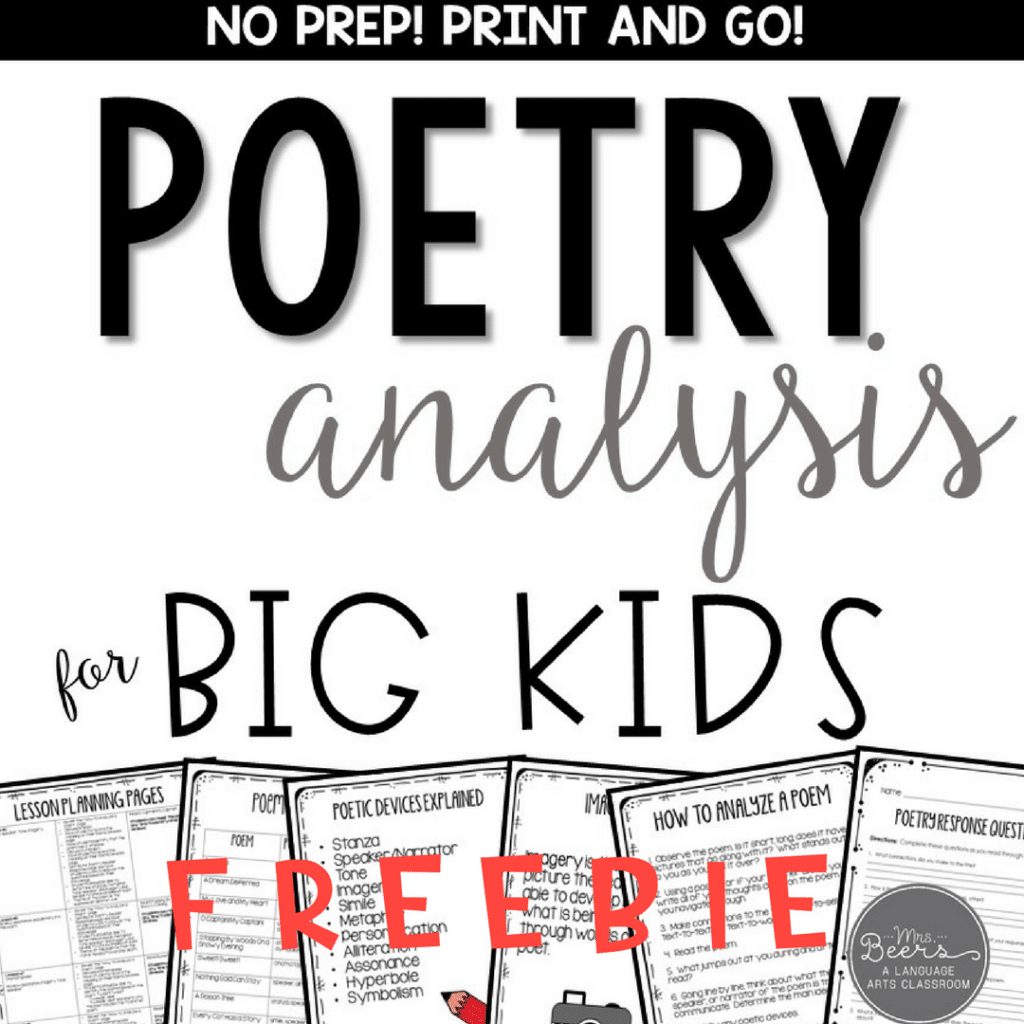 I hope your students learn to HEART poetry as much as mine have!