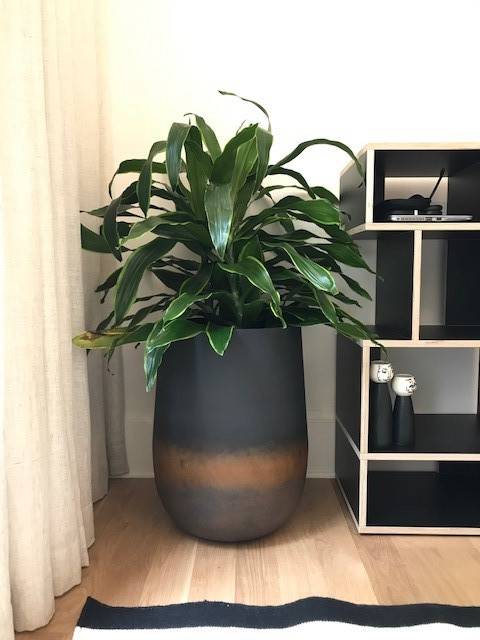 PLANTZ takes Pride of Place at Atlanta Showhouse Tour
Originally posted on https://www.plantz.com/blog/plantz-takes-pride-of-place-at-atlanta-showhouse-tour/
What better way to show off a home than adding a little green?
Veteran interior designer Katja Lauterbach certainly thought so when she took on the job of decorating a home for Atlanta Magazine's Home Modern Style Showhome tour. Needing a few quality plants for the prestigious tour, Katja turned to PLANTZ.
Katja's design featured two Janet Craig Carmens, two ZZ plants and a Giganta Palm, all in 10-inch grow pots. The home tour was part of the Modern Atlanta Design Festival in June which showcases the latest in modern design in Atlanta.
The designer had no qualms about picking PLANTZ for the Showhome tour, which drew thousands of visitors. She's had a Monstera from PLANTZ in her home for almost a year. "It came in perfect condition. I then ordered a Fiddle Leaf Fig for a client for a project and had the same (great) experience."
Katja favors greenery in her projects "so that's why I went to PLANTZ for help with Modern Style Showhome."
Her design drew an overwhelmingly positive response from the more than 1,200 people who toured the home she was chosen to design, one of several on the tour. "(The public) loved it. They loved that we had plants in our design with some people even asking if the plants were real."
Plants will continue to play a role in her future designs says the European native. Not only do they add life "but they go with every design," Katja says.
You can catch Katja's design in the fall issue of Atlanta Magazine which is available online here.
You can also visit Katja's website here.
Fancy dabbling in a "green" interior design? Check out our catalog here.