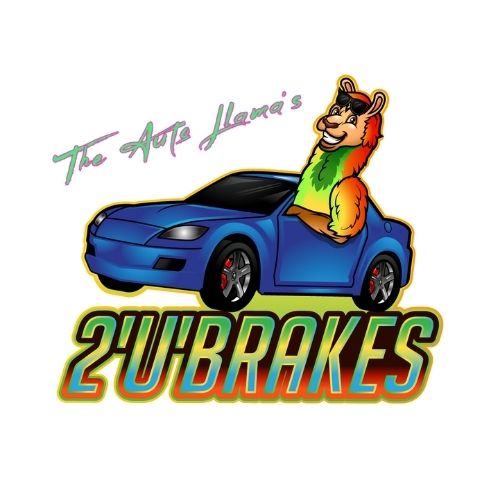 On-site, Mobile Brake Repair Service Now Available In Dayton, OH
FOR IMMEDIATE RELEASE
Dayton, OH, April 8, 2022— 2'u'Brakes has just opened its Dayton, OH branch in April of 2022.  Brake repairs are now more convenient and affordable than ever in Dayton, Beavercreek, Kettering, Miamisburg, and nearby.  2'u'Brakes will repair your brakes on-site, wherever your vehicle is located – in your driveway, while you are at work, and even on the roadside.
Daniel Gibson is the owner of 2'u'Brakes which has been serving the Greater Cincinnati area including Northern Kentucky for years now.  Daniel and his employees are ASE Certified Mechanics that set out to solve a problem that has been plaguing the brake repair industry.
2'u'Brakes solves these common issues customers face when in need of a brake repair service.  Daniel says his mobile brake repair service started after he heard "Why is brake repair so expensive?" or "I'll have to make arrangements to drop it off…" or "Do you know a good tow company?" one too many times.
2'u'Brakes solves automobile owners' problems when they need a brake repair service by literally bringing their 'car repair shop' to their car!  Daniel or one of his ASE Certified Mechanics bring their tools and the specific brake parts your car needs to make your brake service on-site, no matter where your vehicle is located.
Brake pad replacement, brake disc or brake rotor replacement, and brake caliper replacement are 2'u'Brakes core services.  In addition, they also perform other common brake services and their customers can add on additional services such as an oil change, air filter replacement, battery replacement, and windshield wiper replacement.  For commercial clients, 2'u'Brakes offers complete fleet maintenance.
Dayton, OH – We hope you are ready for the way automotive brake repair should be because it is now available in your area!
About 2'u'Brakes Mobile Brake Repair & Service: On-site, mobile brake repair service performed by ASE Certified Mechanics. Fleet services are available for commercial customers and additional car repair services are available with any brake service.
Media Contact: 
2'u'Brakes Mobile Brake Repair & Service
Dayton, OH 45431
(937) 608-9858
www.TheAutoLlama.com
Originally posted On: https://syndication.cloud/on-site-mobile-brake-repair-service-now-available-in-dayton-oh/