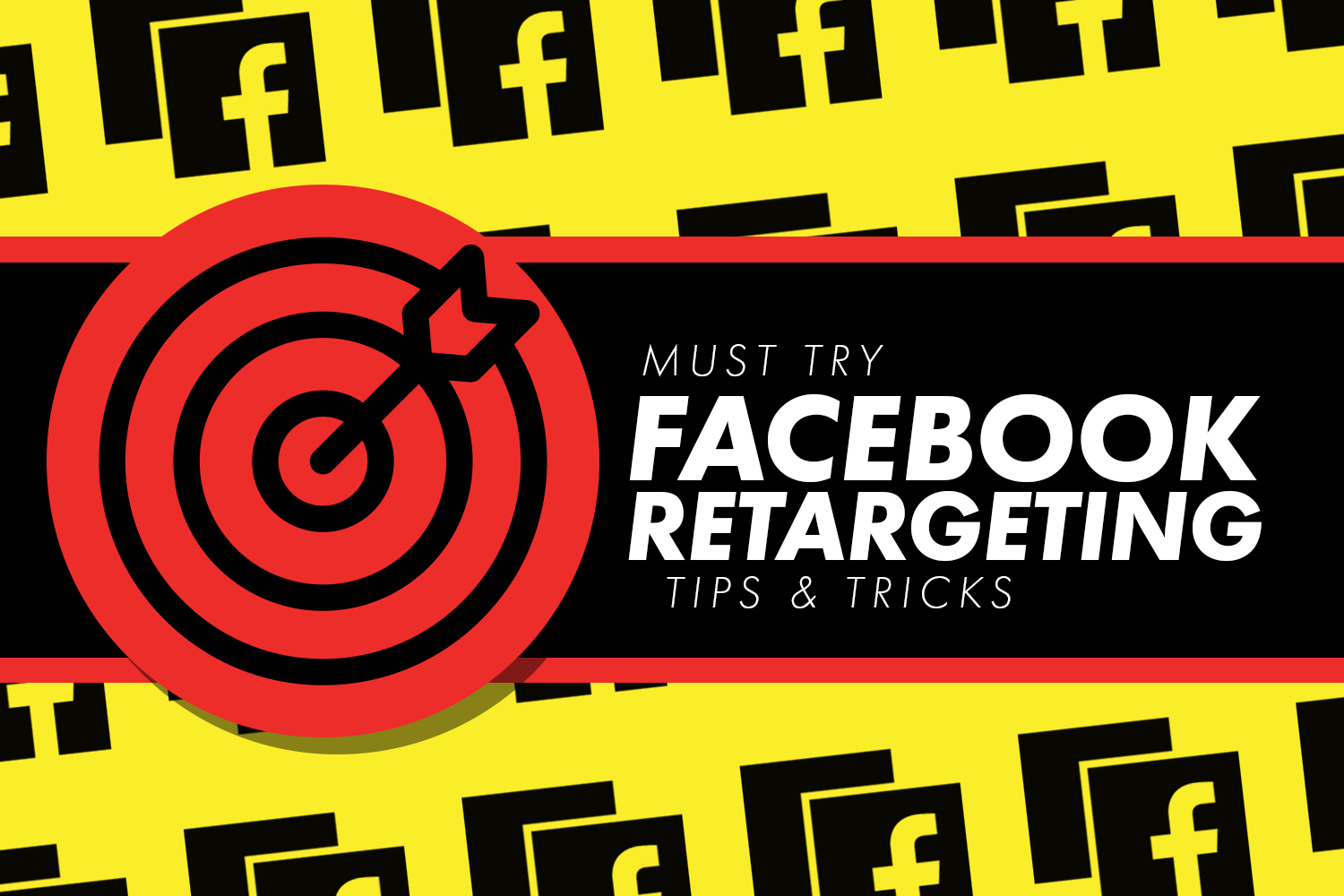 Must Try Facebook Retargeting Tips and Tricks
Photo From bykdigital
Originally Posted On: https://bykdigital.com/must-try-facebook-retargeting-tips-tricks/
Ever visit a website then see an ad for the product you were viewing the next day? No, it's not fate or a coincidence, it's retargeting. When you chose to click "accept cookies," you said yes to your browsing information being monitored.
While building brand new audiences is crucial to any business's growth, keeping your current audience is just as important. Retargeting allows you to reach out to the user you have already connected with in the past. The goal is to get that user to re-engage or re-purchase from you. Good news – it's easier and cheaper to maintain the audience you already once reeled in. No more spending money on audiences who never engage!

Tip #1: Install the Facebook Pixel

We went over the Facebook Pixel basics in a previous post. Check that out here if you missed it. When it comes to retargeting, that pixel is going to be very handy! It tracks the people and actions they take when engaging, including any of your ads they saw before visiting your website, the pages of your site they visited, and the items they add to their carts. This is going to help you create an audience based on information collected from the pixel.
Click here for step by step instructions on how to set up a Facebook Pixel.
Now, let's go into more detail about how to reach those audiences.
Tip #2: Create a Customer List
Facebook allows you to create personalized ads to a list of contacts you already have. These ads target specific people with personalized messages. Using email addresses, phone numbers, or Facebook IDs, you can pull a list of contacts from your customer data, upload it directly to Facebook, and target people with these ads based directly on where they are within your sales funnel.
Tip #3: Upsell Your Products
If you have an eCommerce store, this tip is going to be your best friend. You are going to retarget by sending ads out to customers who have already purchased something from you. How you ask?
Upload your customer list to Facebook
Create a Custom Audience (ex. Those who have viewed their cart)
Target audience with a unique offer code
Motivate customer to shop with you again
Don't stop there! Switch it up and create a specific ad to those who left something in their cart. Send them an "Uh-Oh! Looks like you left something behind" message along with a code for Free Shipping. The goal is to tempt your customers into going back and completing a purchase.
Tip #4: Target Old Audiences
Don't just focus on the ones that visited your site recently. There are most likely a whole bunch of people who visited your website a year ago and simply forgot about it. Create a "We miss you!" ad to bring back those old site visitors. They might end up making that purchase they forgot about way back then!
Tip #5: Create An Audience Based On Time Viewed
Don't rush into it. Not everyone wants to jump in and make a purchase off of the first advertisement they see. Let your audience get to know your brand before throwing too much information at them. Start with a video introducing your business. Next, retarget that audience by sending the next ad out to those who viewed a specific amount of the video. This promises that your ad money is going to an audience that was interested and engaged in what you have to offer them.