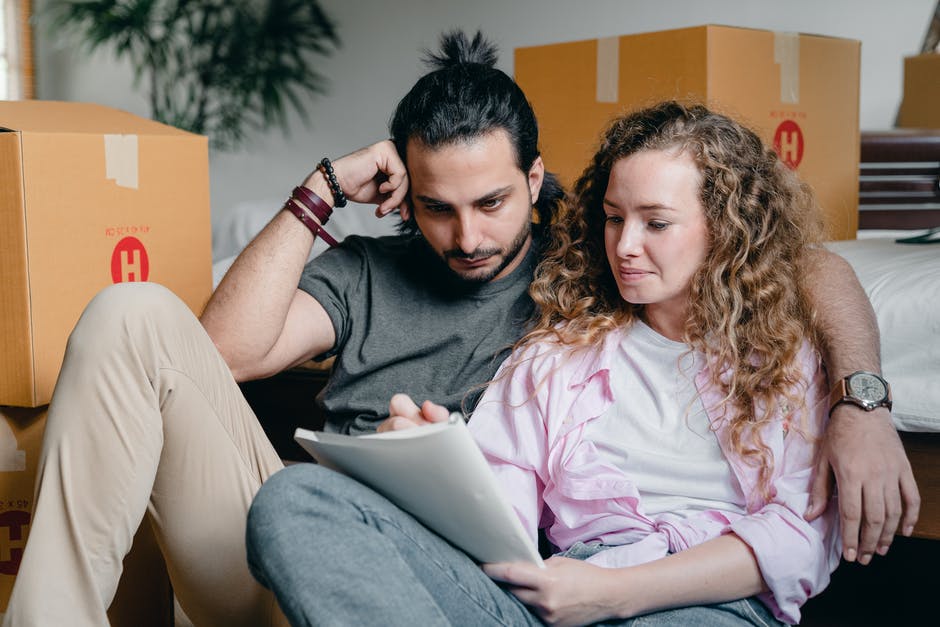 Moving? Here Is What You Need to Add to Your New House Items Checklist
Is it time to move out of your home and into a new one? Many people choose to get rid of things when they're doing a long-distance move in order to save money and space, especially if they're downsizing.
This means that they need to get all new items once they relocate. Does this sound like you?
We're here to give you a new house items checklist so you don't forget anything once you arrive. Don't catch yourself running to the store last minute because of a silly mistake!
Keep reading for our list of items to buy for a new house. 
Basic Tools
Moving often requires some DIY work. Whether you're assembling furniture, changing locks, or fixing some things around the new house, you need supplies to make it easier.
It's a good idea to have a complete toolbox on hand, but there are a few things that you can get away with for basic fixes. Get a screwdriver with exchangeable heads, a hammer, nails, and screws. 
This won't be enough for every job, but it should be enough to tide you over until you know more specifics. 
Cleaning Supplies
One of your first steps in moving to a new house should be cleaning. Even if your home is spotless when you move in, the moving process drags in dirt and debris.
Make sure you have a broom, a mop, and a vacuum. You should also consider renting a steam cleaner. 
You need an all-purpose cleaner, sponges, paper towels, microfiber cloths, and any surface-specific cleaners that make sense for your new home. This is also the right time to stock up on garbage bags and rubber gloves. Getting these things early on will pay off. 
Pantry and Fridge Essentials
Before you find a home, you probably already have all of your important pantry items on hand. How many of us choose to take them on our move, though? 
It's more common to try to use up what you have and then toss the rest away so that there are no troublesome spills or spoiled food on your trip. As soon as you get to your destination you need to start refilling your stash.
You don't need everything all at once. Moving in will take a few days and you probably won't be making any giant family meals, but make sure that you get things like sugar, flour, spices that you use often, bread, and canned food. 
Make sure your fridge is stocked with produce and drinks and consider keeping some packaged meals in the freezer for no-effort food while you're moving. 
Toiletries and Bathroom Essentials 
Did you use up and throw out a lot of your toiletries before you moved? They just add clutter to a moving van, so there's no reason to take them with you.
Before you find yourself in an unpleasant situation, make sure that you get new toiletries. You need to grab toothbrushes, toothpaste, any bathing products, and hand soap.
You also want to make sure that you have other bathroom essentials like a plunger, and most of all, toilet paper. Make sure that you get a bath mat, towels, and a shower curtain so you can clean up after a long moving day. 
Kitchen Basics
While we've already discussed pantry and refrigerator items, you also need to make sure that you have kitchen tools and essentials. What do you use to cook and eat? 
If you're moving out on your own for the first time you might not have your own set of utensils, plates, and bowls. Make sure that you grab a set before it's time to eat.
You also need a set of pots and pans, a cutting board, and a strainer. If your new home doesn't come equipped with a microwave, pick one of those up as well.
This isn't everything that you'll need in the long run, but it's enough to get you by during the first few weeks of your new living situation. 
Basic Furniture Items
Again, if this is your first time moving out on your own it's likely that you don't have a lot of furniture. Even if you've been living on your own or with your family for a while, you may need new furniture based on your new space.
Unless you plan on sleeping and sitting on the floor on your first day, order your furniture ahead of time so you can pick it up or have it delivered when you arrive. 
You don't need a fully-furnished space from the get-go, but you should have an appropriately-sized couch, enough beds (or mattresses) for everyone, a television and television stand, and somewhere to sit down to eat your meals. 
The rest of your furnishings can come later. 
Electronics
Our electronics are some of the most important items that we own. If you aren't bringing all of them with you, you need to stock back up once you move. 
We already mentioned televisions, but make sure that you have enough computers for the home as well. With more and more people working and learning from home, you can't afford to go without a computer for too long. 
Make sure that if you plan on having a home phone that you've already purchased it. You also need to ensure that you have all charging and connecting cords and cables so all of your devices are ready to go. 
Use This New House Items Checklist Before You Move
Moving is exciting! Use this new house items checklist to make sure that you have everything that you need to move into your new home and start your new life. 
Remember, you only need to start with the essentials and you can go up from there. 
Are you looking for more helpful articles on real estate, homeownership, moving, and more? Check out the rest of our site.