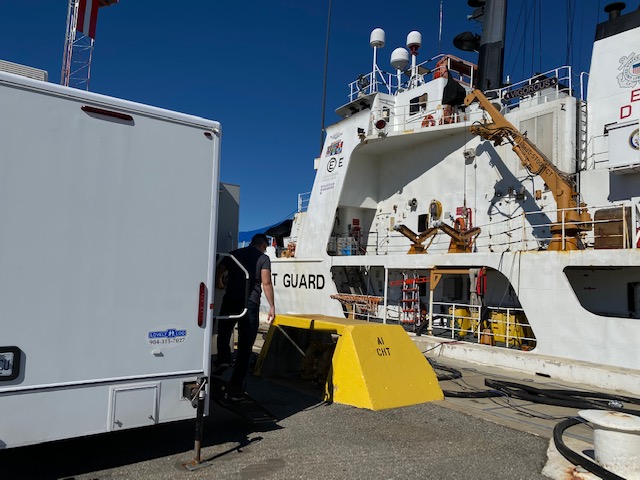 Mobile Shower Trailers For Rent – What To Use Them For?
Photo From thelovelyloo
Originally Posted On: Mobile Shower Trailers For Rent – What To Use Them For? – The Lovely Loo
When The Lovely Loo was founded, it was all about portable bathroom trailers.  Changing the industry by removing the stigma of gross, smelly porta-potties and replacing it with elegant, clean, climate-controlled restroom trailers that make visitors feel at home.  As the Lovely Loo became to be known as the go-to provider of bathroom trailers in Northeast and Central Florida, Bo Strange (the founder) started exploring other avenues to better support his clients.
In comes the mobile restroom trailer.  These spacious and modern shower trailers feature individual stalls, separated into mens/womens sides. Shower trailers also commonly feature sinks, as well as LED lights, on-demand hot water, central heat & air, and a central stereo system.  It has all the amenities of showering at home, yet can be delivered anywhere it is needed.
How can these shower trailers help support your business?  Depending on your industry, we've outlined some ways that shower trailers have helped other companies we've worked with.  Read about these experiences below:
Shower Trailer Rentals For Hospitals
During the COVID-19 pandemic, hospitals were seeing a large influx of patients and their facilities were often at full-capacity.  Being able to bring in temporary, mobile showers to support patients was a huge benefit.  The Lovely Loo has the ability to provide mobile shower trailers for both short term and long term situations.  All of our shower trailers are disenfected prior to delivery.  These portal showers allow hospitals to better segment out their patients and ensure a clean environment.
Remote Worksite or Extended Stay Situations
When there is a need for workers to head to a remote worksite or stay there an extended period of time, shower trailers may be the solution.  Construction workers operating in extreme heat, a trucking hub where truckers often spend the night, a maintenance team operating at a hotel overnight, are all situations where employees would benefit and be thankful for a hot shower in a climate-controlled space.  If you have a situation like this and want to see what the Lovely Loo can provide, give us a call.
Coast Guard / Military
Here is Northeast Florida, we have a large naval military presence in Jacksonville.  We've helped the Coast Guard and Navy on multiple occasions by delivering shower trailers to military personnel temporarily on land in between missions.  The Lovely Loo was founded by an ex-deputy sheriff of more than 20 years so supporting our troops is something we love to do.  These shower trailers allow the troops to get a warm, relaxing shower in a sanitized environment before returning to work.
Campsites / Music Festivals
Camping and music festivals can be so much fun.  Removed from the hustle and bustle of cities and towns and inserted into nature, music and the rustic experience that it provides.  However, at the end of a day of hiking & exploring, it can be nice to walk into a climate-controlled shower trailer and take a warm shower.  If you're operating a campground or planning a music festival, consider bringing in a Lovely Loo shower trailer for your event.  The price is much less than building a brick-and-mortar option and allows for easy waste removal.  Your guests will be happy you did!
Let's Get Started!
Have a look at our three-stall shower trailer and our eight-stall shower trailer on our website.  Then REQUEST A QUOTE so we can get you set up with the best option!