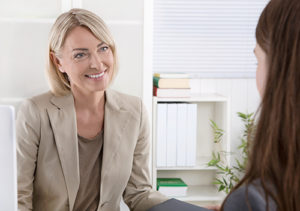 Mental Health Conditions Treated
Harmony Bay Wellness is an outpatient behavioral health treatment center that provides primary mental health treatment and psychiatric counseling services for mental health conditions such as depression, anxiety, bipolar disorder, PTSD, and co-occurring substance use disorders. We offer a safe and calming environment along with compassionate professionals who take an empowering approach to mental health treatment.
Our psychiatric counseling services in South Jersey provide mental health treatment programs to help you or a loved to get the right help for their situation. Through our intensive outpatient program and medication-assisted treatment program, you we provide comprehensive services designed to meet your needs.
OUR PSYCHIATRIC COUNSELING SERVICES
Regardless of what type of mental health disorder you are suffering from, there is treatment available for you. Additionally, our warm and caring staff can help you identify which mental disorder you have. They also provide you with the appropriate mental health treatment programs.
Our psychiatric counseling services include:
Psychiatric evaluation: We offer a psychiatric assessment or screening that allows us to gather information about your mental health disorder and make an accurate diagnosis. Our assessment is the first step in our extensive treatment process.
Medication management: Responsible medication management with medication assisted treatment ensures that you receive optimal results from your prescriptions. We can help you develop a workable short and long-term medication treatment plan.
Individual therapy/psychotherapy: We use a combination of advanced psychological methods and personal interaction to address your disorder or behaviors. We can help you overcome your problems in a way that is beneficial for you and those around you.
Telehealth: Harmony Bay Wellness can provide long-distance patient care, reminders, education, intervention, monitoring, and communication through telecommunication technology and electronic information. Today's technology allows us to interact with clients via any remote location.
Drug and alcohol assessment: If you are suffering from drug or alcohol addiction, we can provide complete psychiatric counseling services to help you overcome your dependency. We offer co-occurring treatment in addition to other programs.
ADD Testing: If you are unsure whether you, a spouse, parent, or child has ADD, we can provide a wide range of tests to diagnose ADD. We can combine several methods. These include interviews, questionnaires, observation, and rating scales to identify and measure the symptoms of ADD.
Group, family, and couples therapy: When a mental condition occurs, it can affect the entire family. We offer intervention through:
Group therapy
Family therapy
Couples therapy
We do more than just help you cope with the problem. We get to the heart of the issue and find solutions that will help you lead a healthier, happier life.
UNDERSTANDING MENTAL HEALTH DISORDERS AND PSYCHIATRIC CARE
While a few counseling sessions can address some mental health disorders, others need more intense therapy treatment services. Regardless of your situation, you don't have to feel alone, embarrassed or ashamed.
According to the CDC, nearly half of all Americans 18 or over are dealing with a mental health disorder that requires some level of professional treatment. The key to successful treatment is recognizing that you may need help from a professional in a safe, non-judgemental environment that does not stigmatize you.
SCHEDULE PSYCHIATRIC SERVICES IN SOUTH JERSEY TODAY
No matter what type of mental health condition you may be suffering from, there is help available from qualified mental health specialists. In addition, Harmony Bay Wellness offers complete psychiatric services that cover a wide range of conditions. To schedule psychiatric counseling services, call us at 855.765.6399.