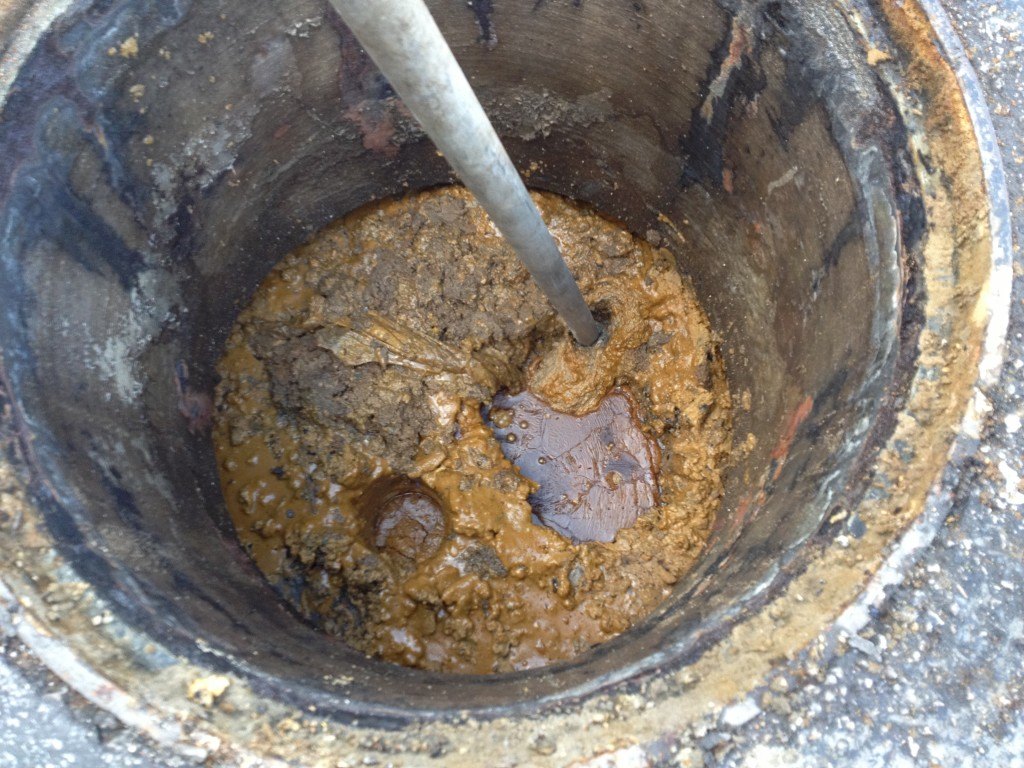 Massachusetts Grease Trap Regulations Proposed
A draft regulation would require food establishments to install internal grease traps and incorporates a host of safeguards to prevent fats, oils and greases (FOG) from entering the sewer system.
The Board of Selectmen got its first look at the draft regulation for grease trap requirements that was put together by Director of Public Health Frank Giacalone, Department of Public Works Director Brendan O'Regan and Plumbing Inspector Jim Kennedy.
The regulation's stated purpose is to protect residents, businesses and the environment from sanitary sewer system blockages caused by grease, kitchen oils and other substances discharged from town food establishments.
Giacalone said the team set out to create a regulation that reduces FOG in the sewer system while at the same time not overburdening food establishments.
"We are proud of the document," Giacalone said. "We wanted to take steps to make the sewer lines grease-free and this will reduce grease from happening, if not prevent it."
The draft regulation stipulates that in every case where a food establishment is preparing or selling food that a suitable internal grease trap or secondary type (including but not limited to an external grease trap) that conforms to applicable building and plumbing codes be installed.
A grease trap is defined as a water tight device constructed to separate and trap or hold grease from the wastewater discharged from a food establishment to prevent grease from entering the sanitary sewer system. Under the regulation the grease traps — also referred to as grease interceptors or grease recovery devices — can be an internal grease trap located within the food establishment, an external grease trap located outside the establishment, or both.
The proposed regulation groups food establishments into low volume, medium volume and high volume grease producers. All establishments that don't prepare foods on site or produce a low volume of grease would be required to install an automatic grease removal system, but these businesses might not be required to install an outside grease trap or secondary internal grease interceptor.
In the draft regulation point of use internal grease traps must be installed for pot sinks with bowl depths exceeding 10 inches, scullery sinks with bowl depths exceeding 10 inches, floor drains, floor sinks, automatic dishwashers, pre-rinse sinks, soup kettles, wok stations and automatic hood wash units.
The draft regulation covers capacity requirements of external grease traps and spells out that all existing food establishments with a ware wash sink or ware wash machine must, at minimum, install an internal grease trap, as well as an external or secondary grease trap.
In the event an external grease trap cannot be installed (whether due to space limitations or other conditions), the regulation mandates that a secondary interior grease interceptor be installed at the discretion of the Board of Health.
Other sections of the draft regulation specifiy how grease traps are cleaned and best management practices for maintaining them. Internal grease traps must be cleaned monthly and external grease traps at least once every three months to ensure they are operating correctly.
According to the draft, the grease traps must be inspected by a licensed plumber yearly and the food establishments are required to forward pumping and cleaning records to the Board of Health.
The proposal is for the Board of Health to enforce the regulation. All food establishments are to pay the town an annual recordkeeping and inspection fee that is $100 for low volume grease producers, $200 for medium volume producers and $300 for high volume producers.
The draft regulation empowers the Board of Health to suspend or revoke permits to operate food establishments if offenders fail to correct violations. Establishments are required to submit a corrective plan within 30 days of receiving written notice of a regulation violation from the Board of Health or its agent.
Those found violating the bylaw shall be subject to fines of $50 per day that start 10 days following receipt of written notice from the Board of Health.
The draft regulation would have to be approved by the Board of Health at a public hearing as currently worded.
Giacalone said the plan is to hire a full-time sanitarian who would be responsible for inspecting and monitoring the grease traps used by food establishments. He submitted the position in the Health Department's fiscal 2016 budget and is working on revising the job description to add a FOG component to it.
In drafting the regulation Giacalone said his team tried to be fair to food establishments while also prioritizing keeping FOG out of the sewers. He noted the regulation allows establishments to take advantage of new technology for internal grease traps that are typically less costly than installing an external grease trap.
One of the main goals in implementing the revised regulation is to eliminate the grease trap waivers that the Board of Selectmen gave out in the past and thus cut down on FOG making its way into the sewer system, Giacalone said.
Selectman Maureen Dever said she'd like the board to take action on the proposed regulation at the March 10 meeting. She contended that the only thing the regulation seems to be missing is a clearly defined appeal process and whether that oversight lies with the Board of Selectmen or the Board of Health.
Selectman Stephen Castinetti reasoned that the selectmen, as sewer commissioners, should maintain the appeal authority.
Dever said there should be no need for grease trap waivers once the regulation is adopted as it allows for internal grease interceptors that haven't been available to food establishments in 40 years.
"I think it's more economically feasible for restaurants and achieves the goal of no more waivers and keeps grease out of the system," Dever said.
Commercial kitchen operators who want to prevent food solids from clogging their grease trap and being flushed into the sewer system should consider installing The Drain Strainer. Invented by a former restaurant owner, The Drain Strainer is our standard food solid separator that your commercial sink drains flow into to protect your drains and grease trap from clogging. The flanged feet on the bottom can be bolted to the floor for added stability. To replace a commercial garbage disposal, the three adjustable legs can be raised up to install the crown adapter snugly against the bottom of the sink bowl.