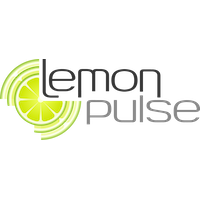 Lemon Pulse Launches Overlay Facts to Increase Awareness of Web Accessibility Issues
Lemon Pulse, a digital marketing agency, is committed to improving website accessibility standards. They've launched OverlayFacts.org to spread awareness about the lack of accessibility training and implementation in website design. To find out more information and to sign their petition, visit their website. 
FOR IMMEDIATE RELEASE
28 November 2022— Lemon Pulse, a digital marketing agency committed to helping businesses improve their online visibility, has launched OverlayFacts.org. The goal of the website is to make the web accessible for everyone. The team at Lemon Pulse has created an online petition to help achieve this goal.
It's a common assumption that all websites are built from the get-go with accessibility in mind and not as an afterthought. All requirements for accessibility should be included in a website's development throughout the entire process, not at the end. It's important to leverage tech for automation. Designers and developers can use accessibility checkers while developing the site. Those who have already established websites, or don't have the skills required, can look for solutions in the form of accessibility widgets, plugins, or modules.
Many public locations and businesses are required to be accessible so all people can access the facilities. Unfortunately, the internet isn't held to the same requirements. The digital space needs to be a space that's accessible to everyone, including those with disabilities. Accessibility accommodations in virtual spaces can make it better for not just disabled people, but for everyone. Various accessibility features can make a website more user-friendly on tablets and mobile devices.
Overlay Facts, Lemon Pulse's newly launched website, highlights key information and data about how accessibility can make websites easier for people with disabilities to browse. With 26% of adults in the United States having some type of disability, websites must be designed to work for all people. Those with hearing, sight, movement, and cognitive ability disabilities can surf the web with ease.
At Lemon Pulse, they believe that websites should have an accessibility-first approach during development. However, this change can't happen overnight and many companies don't have the resources to adopt this practice. They believe four factors will help make the accessibility revolution possible:
Website accessibility is included in basic training in vocational programs and schools
Businesses invest in accessibility compliance criteria, including training their employees
Common website-building programs, like WordPress and SquareSpace, don't require a plugin installation to make a website accessible
Automation is encouraged at every stage of a website's development lifecycle
The goal of OverlayFacts.org and Lemon Pulse's petition is to ensure that accessibility compliance becomes the norm in website design.
Visit OverlayFacts.org and sign the petition to do your part. Make the internet more accessible for everyone. For more information, visit lemonpulse.com.
ABOUT LEMON PULSE
Lemon Pulse is a digital marketing agency. For over 15 years, we've been helping businesses improve their online visibility. We're passionate about creating tailored approaches that help our client's businesses thrive. Our team works hard, creating exceptional content and high-quality results. We have extensive experience working in various organisations and business structures. Whether you're a news portal, e-commerce store, or another type of company, we're here to help. Lemon Pulse is also committed to improving the world around us. Sign our petition to help improve web accessibility for everyone.
Media Contact:
Name: Gideon Wellins
Organization: Lemon Pulse LTD
Phone: +44 333 210 2580
Website: www.lemonpulse.com
Originally posted On: https://syndication.cloud/lemon-pulse-launches-overlay-facts-to-increase-awareness-of-web-accessibility-issues/