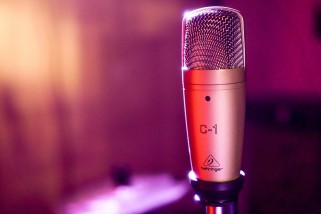 Just Can't Get Enough: 5 Best 80s Karaoke Songs That Will Wow Your Audience
Are you a professional singer in the shower or your car? Okay, maybe you're not a professional. But you likely love to sing and want to find every opportunity to sing in front of an audience. This is where karaoke comes in.
The karaoke market is worth over $780 million. And that's because everyone is a sucker for karaoke. Whether you can belt out Whitney Houston notes or just like to put a funny spin on a classic song, karaoke is fun for every crowd.
But should you sing modern songs or classics? Move over Taylor Swift! 80s songs are here to stay forever. Next time you're at the karaoke bar, sing these 5 80s karaoke songs.
1. Toto – "Africa"
Do you love nothing more than blessing the rains down in Africa? You're not the only one. Lately, everyone has been obsessed with Toto's hit "Africa." This is why this jam will always draw a crowd at the local karaoke bar.
2. Journey – "Don't Stop Believin'"
"Don't Stop Believin'" is synonymous with the iconic rock band Journey. This is one of their most famous songs and has appeared in many popular TV shows and other forms of entertainment.
Think you can muster up the Steve Perry high notes? Test your range by singing this classic song at your local karaoke bar.
You can even buy your own karaoke machine (here is a buyer's guide to get you on your way) and practice extending your octave range before hitting the 'stage'.
3. A-ha – "Take On Me"
Admit it, you have a weakness for 80s synth-pop. And A-ha was your favorite band, right?
If you want to live out the golden years of the 80s, sing A-ha's most famous hit "Take On Me." You'll probably imagine yourself in the pencil-and-paper artwork of the music video.
4. Joan Jett & the Blackhearts – "I Love Rock n' Roll"
Are these songs too weak for you? If you lived out your rocker days in the 80s, you were probably a huge Joan Jett fan. Belt out the ultimate rocker anthem and proclaim "I Love Rock n' Roll" to everyone at the karaoke bar.
Technically, the song was first performed by The Arrows. But Joan Jett popularized the song and it quickly became an 80s rock anthem.
5. Queen – "Another One Bites the Dust"
Did you recently watch the Bohemian Rhapsody movie and you're re-discovering your love of rock band Queen? Sure, you may not have Freddie Mercury's angelic voice. But you can still sing "Another One Bites the Dust" for all of your friends.
Sing These 80s Karaoke Songs and Become a Rock Star!
Have you always wanted to become a rock star? You may not become a music legend but you can be a legendary karaoke singer! Next time you're at the karaoke bar, sing these 80s karaoke songs and live out the nostalgia of the 80s.
Can't get enough of the 80s? We feature all things 80s on our blog. Remember your favorite bands, fashion, movies, and all the other 80s classics? Take a trip down memory lane and continue reading our blog.