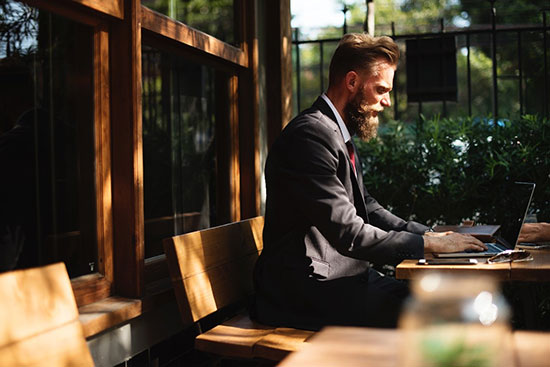 Improving Your Business Credit Rating In The UK
Originally posted on http://business-idea.org/improving-your-business-credit-rating-in-the-uk
Did you know that more than half of the United Kingdom's small business are struggling to provide services for their business because they have bad credit? According to research by Utilita, one of the country's fastest growing energy providers, 60 percent of micro and small businesses have trouble affording things because of their bad credit score.
This perception has led to them being charged higher rates. 71 percent of businesses said they have been hit with unexpected terms and conditions like higher rates and inflexible options. 45 percent of them have been asked to make large upfront payments for things like energy. One in five of these small businesses have been turned down when applying at an energy company due to their size. While these are not encouraging stats, you don't need to be a part of this demographic that struggles because of their credit. The following are tips to improve your business credit rating and how you can keep track of where you stand.
Why A Score Is Bad
A business credit score is typically low because the business owners and managers take out credit or loans for routine expenses instead of saving those options for an emergency or unexpected expense. According to the experts at the site MoneyPug, a platform used to find same day loans, if a business simply can't afford their day-to-day, they will take out a loan and fall into the cycle of debt and repayment. The only thing is that when you take out loans you need to pay back the money right away, and in full. These may sound like simple reasons, but it can be difficult for businesses to break free from an environment that is not conducive to coming out on top.
Improving Your Score
First and foremost, you should pay your bills on time. Low credit ratings are usually because the business hasn't paid off their debts. Limiting your credit usage and keeping debt is key. You should regularly check on your lines of credit using an online tool and make sure to correct any mistakes.
Register your business with a credit reference agency to make sure there is record of your business. When your business is below the radar it could affect your ability to get credit. Checking the credit position of your suppliers to protect your business. Avoid closing accounts when they're paid off and if you're a start-up business you should keep a very close eye on your finances. Country Court Judgements should be paid off immediately.
Being Aware Of Your Credit Score
When a company is planning to do business with you, they will likely take a look at your business credit score. Monitoring your business' rating will give you the upper hand. You will know what people will say and how you can respond to them. This score isn't just important when you're looking to get credit, it can potentially affect a lot. Businesses may not want to work with you, customers may be hesitant, and potential suppliers may not supply to you. You should expect the unexpected and always know what your rating is. That way you can take off any mistakes and be mindful of how you can improve your score at all times.
Audit Yourself
In order to tackle problems head on, it is important regularly review your credit score by purchasing credit reports and auditing yourself. These reports are compiled by credit agencies and are based on data available in the public domain. These reports make recommendations on the probability of a loan being paid back on time. Pay attention to items in the negative category and look for signs of outdated information. Business fraud and identity theft are worth noting that each credit bureau has their own formula for calculating scores. Each lender will look at different types of data. Maintaining several online reports will help you and your business in the end.
Whatever field you're in, keeping track of your credit score and actively taking steps to improve it will save you a lot of time and money. Operate in your most optimal way by increasing your credit score and letting credit work for you.