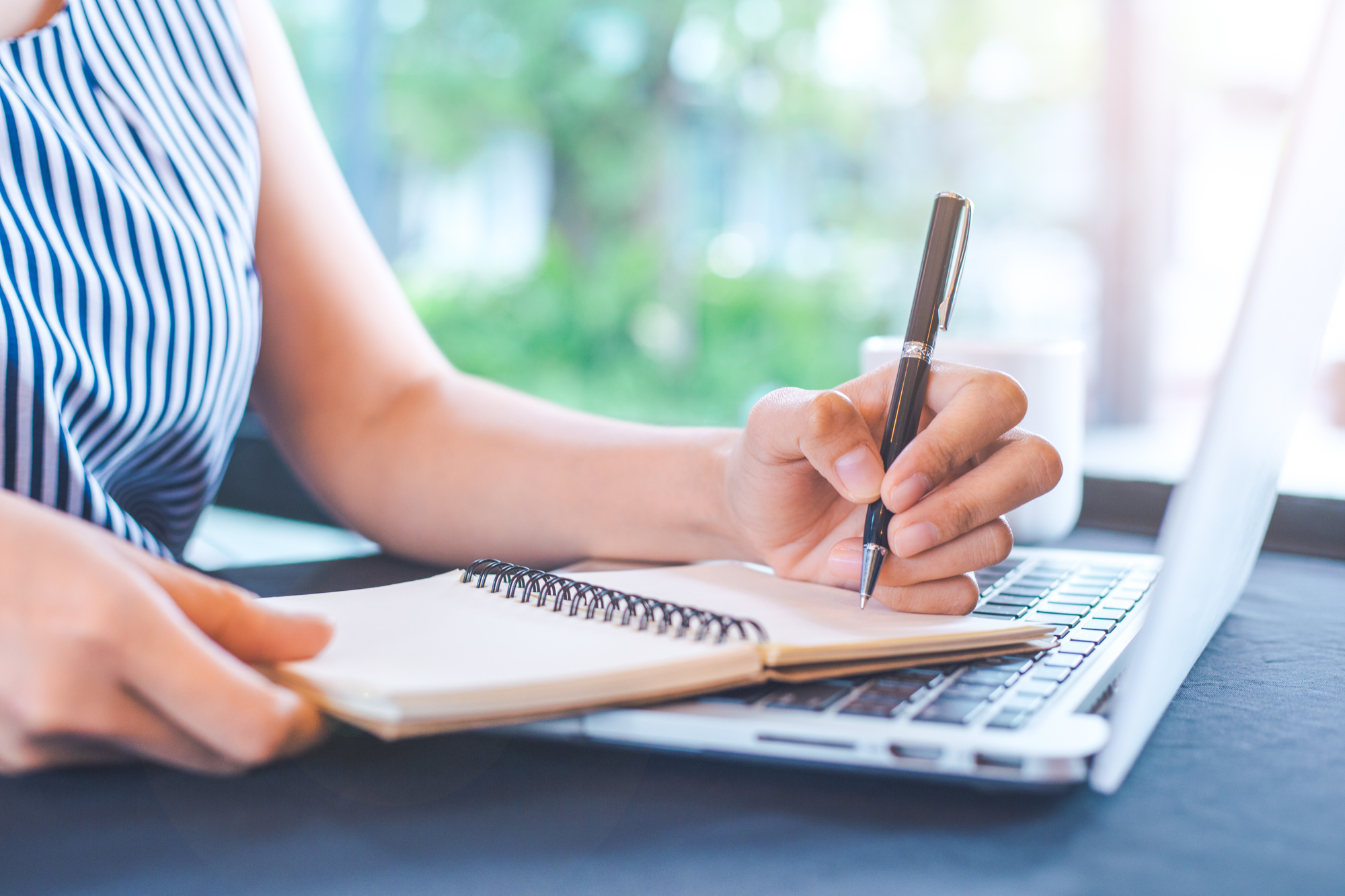 How to Write Content for Legal Blogs
Content marketing offers one of the most significant ROIs in advertising.
But can a legal firm participate? After all, there are strict rules for advertising legal services.
Your law firm can use content strategy to market to potential clients and establish your credibility among your peers – you just need to know how to write content to do so.
How to Write Content that Wins Clients
Learning how to write content that converts isn't simple in itself. But there's a formula available to help you avoid any of the more serious mistakes.
Here are eight things to keep in mind when crafting your legal content:
1. Add Substance
Above all, your content should be valuable.
Visitors to your site aren't there to hear you ramble on about an esoteric subject or rule that rarely comes up. They're coming to you because they don't know who to turn to: they need legal advice.
While most state bar associations state that you cannot provide legal advice in the form of marketing content, you can give an overview of legal concepts.
For example, if you primarily focus on family law cases, use some of your content to explain fundamental issues in family law and answer common questions about the process.
For example, you can explain how paternity works. You might use a blog post to describe what happens before or after divorce proceedings take place.
Whatever your subject, make sure it's relevant to your practice and your visitors' search terms. Not only will it win you clients, but relevancy and accurate information earn you SEO brownie points as well.
2. Write for Children
The "average" American has a literacy level of a middle schooler – usually around 7th or 8th grade.
That means you need to write at a level that a middle schooler can understand. What does that mean in practice? You should use:
Short sentences
Simple words and phrases
Small paragraphs
Basically, you need to master translating complex legal ideas into simple explanations.
Although you'll need to write simply for adults to follow and engage, you must also avoid talking down to customers. Your content should help them understand, not remind them of what they don't know.
3. Go Long-Form
If you want your content to count, it needs to reach at least 500 words.
If you want your content to matter, you'll want to reach for 1,600 words.
If you want your content to rank, keep writing until you reach 2,500 words.
Long-form content is where content marketing is going, and there's a reason. You can't answer a question in an informative and entertaining manner in a few hundred words.
Choosing long-form content within one of these word ranges offers two benefits. First, it allows you to create meaningful content without stretching the reader's attention span.
Research from Medium.com, a content hosting platform, suggests that you have your customers attention for 7 minutes once they start reading.
Second, a growing trend suggests SEO algorithms prefer it because the answers are more complete.
So, write up an outline and sit down for the long haul because you'll be here for at least 1,500 words.
4. Don't Speak Legalese
This one's simple: if you'd use it in a legal brief, then it doesn't belong on your blog.
Avoiding legalese reverts back to the second rule: keep it simple. If your clients were fluent in law-related terms, they'd be answering their legal questions on their own.
Because these terms are part of your daily vocabulary, you'll likely need help removing them from your writing. Ask an editor, friend, or colleague to read over your content and point out any esoteric legal terms for removal.
5. Follow the Law
The American Bar Association and your state bar have rules about advertising. You're now allowed to advertise, but there are a set of rules to follow when you do.
These rules apply to the medium, content, and even how you pay for marketing. Remember, advertising should always come from a marketing fund: client money should never end up in advertising agencies' pockets.
6. Don't Talk About Yourself
You're proud of your resume – we get it. But your resume matters very little to visitors who have arrived to answer their burning legal questions.
Although it's tempting to name drop your school or talk about the many years you've practiced law, we command you to refrain.
Not only is it self-indulgent, but visitors who clicked on a link directly to your content won't care because they don't know you yet. They're there to answer their question. Your answers should leave them wanting to know more.
Save your alma mater for another space on your website and stick to the facts in your content marketing.
7. Employ a Narrative
Not sure how to explain a rule? Here's how to write content that makes sense: provide a narrative example.
Set up a fictional scenario and explain the moving parts as you go. Narrative structures are both more compelling and allow the reader to apply the lesson to their own lives.
8. Be a Person
We just told you not to talk about yourself, right? But there's a difference between showing your humanity and inserting your resume into every conversation.
There's nothing wrong with mentioning your outside interests within your content or on your website. In fact, it's encouraged because it shows that you're a living, breathing person – not a faceless law firm or website.
Don't just write about "The Brown Firm." Relate your legal experience to your personal life. Share some anecdotes. Just keep it relevant to your content.
After all, clients aren't retaining the name on your door – they're hiring the lawyer who will help them resolve their legal issue.
Start Your Blog Today
Legal blogs are an incredible resource for law firms. They attract traffic to your site, demonstrate authority and trustworthiness to potential customers, and even establish you as a thought leader in your industry.
If you're still wondering how to write content for law firms, let us help. Visit our site to learn more about how to run a successful blog by mastering content writing.