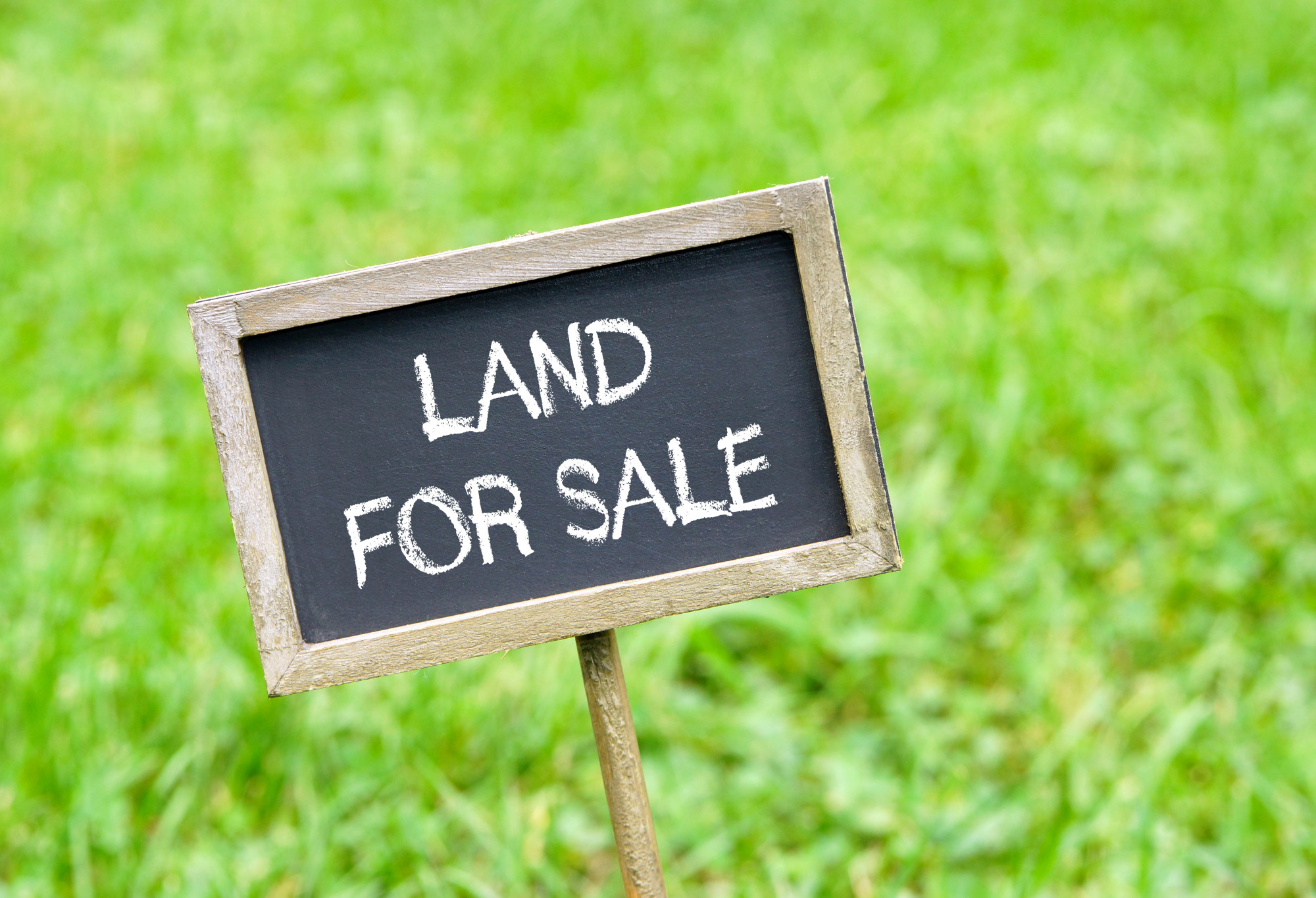 How to Sell Your Land Online in Florida
Originally posted on https://landscouts.com/blog/sell-land-online
Have you recently inherited a Florida property that you know you can't (or don't want to) take care of?
Are your yearly property taxes and property assessments making you question whether or not it's truly worth owning your land anymore?
Perhaps the value of your land has lost value over the years, and you'd prefer to sell it as soon as possible to make back what you can. Maybe you just need a bit of extra cash, no longer need the property, or even have delinquent taxes on your land.
As you can see, there are countless reasons why you may want to sell your land.
The only reason why you haven't done it already?
Because you don't want to deal with the headaches that usually come with selling a piece of property. That's why you should consider selling property online.
If you have land in Florida that you're looking to get rid of, then you need to read this post. In it, we'll tell you everything you need to know about how to sell land online.
Why You Should Skip the Real Estate Agent
If you're like many people, when you want to sell your land, you may feel like you need to hire a real estate professional to get the job done.
But here's the thing about working with a real estate professional in the land market: you're dealing with a slower market and a niche category. The truth is that many real estate agents just aren't educated about land enough to get you the best possible offer.
Most of the time, deciding to sell land online on your own, without the help of a real estate professional, is the right call.
Plus, selling land online without an agent means that you'll be able to avoid high fees and commissions. There's also a lot less of that pesky paperwork involved when you opt to handle things on your own.
Selling Land Is Not the Same as Selling a House
If you want to sell land online, perhaps the most important thing of all to keep in mind is that there are many differences between selling a home and selling a piece of property.
Of course, some of these differences are positive.
You don't have to deal with tenants, worry about increasing your home's curb appeal to attract buyers, or deal with interior designers and home staging professionals. (Of course, you should still do your part to make sure your land looks its best when you're ready to sell.)
However, keep in mind that most people prefer to look for a home over a piece of land — and that most real estate professionals are far more experienced with selling homes than they are with selling a vacant piece of property.
This is why you need to do as much of your own homework as you can if you want to get the best possible offer. That process begins with evaluating what your Florida land has to offer potential buyers.
Now, let's talk about the best ways to get to know your land.
Understand Your Ideal Buyer
Especially if you want to sell your land online, you need to think hard about the kinds of people who are the most likely to buy it.
The good news is that selling online means that you'll open yourself up to a much larger market of potential buyers. Of course, it also means that you'll have more potential buyers who aren't really interested in your property, but are instead just browsing or who are simply curious.
You need to think about the best way to sell to serious, qualified buyers. This starts with knowing every detail possible about your land, and the kinds of things it can offer.
For example, is your land a good fit for someone who wants to build their own home on your property, or is it better suited for someone who wants to build an apartment or condo complex, and then rent out the units?
Are buyers likely to be interested in your land for commercial purposes? What about farming, recreational, or even a lot like a playground or community center?
Know what kinds of purposes your land could serve (and what it can't offer) and go from there.
Create an Excellent Listing
If you want to know how to sell property online, you'll likely create a listing for your home on several online real estate pages, social media, and even on your own website.
Especially in today's competitive market, you can't expect to sell your land if you don't do everything possible to create a standout listing.
This starts with hiring a professional photographer to come in and take pictures of your land from all angles, at different times of the day (no, your iPhone pictures aren't going to cut it.) Listings that have stunning, professional photos generate about 61% more traffic than those that don't.
You should also take photographs or even include videos, if possible, of the surrounding lots, roads, and neighborhood.
Plus, you need to have photos because, since you're selling online, there will absolutely be buyers from out-of-state — or even from overseas — that won't be able to see your land in person.
Don't miss out on an offer that would benefit both you and the buyer because you haven't done your land justice in your listing.
When it comes to writing the content of the listing itself, always start with a story.
Remember that, unlike a listing for a home, it's tougher for land buyers to imagine themselves calling a vacant piece of land home or seeing the potential that it offers.
Your listing's job is to craft a compelling story that makes an emotional connection with a potential buyer. If you inherited the land from a relative, talk to them about what made the relative special. If you know about the history of the land and the area surrounding it, talk that up as well.
After all, everyone wants land that has a story.
Start With Who You Know
We know that the prospect of creating those listings and hiring someone to take professional photographs of your property might feel like a chore to some.
The good news?
You might not have to go far in order to find a buyer for your property. Before you even put your property up for sale online, consider talking to your neighbors and just letting them know that your land is up for sale.
While your neighbors most likely aren't interested in buying the house across the street from their own, they may be highly interested in buying land near their own property.
This is a great way to sell land quickly, and it's a scenario where everyone wins.
If your neighbors aren't biting on selling the land, however, at least ask them to spread the word on their social media accounts that the land is up for grabs. They should also email your property listings to their friends that may be interested.
What to Know About Seller Financing Options
If you're selling land online, then chances are high that you'd love to get some money in your hands sooner rather than later.
Unfortunately, most buyers aren't financially able to make you a cash offer on your property. Especially if you're selling your land due to a financial emergency, this can make the process tense and frustrating. It can also mean that you'll be tempted to accept an offer that's much less than what you really deserve.
You've worked hard to spruce up your land, and it's very possible that the decision to sell it was not an easy one. Sure, you could look into buyer financing arrangements, but waiting to get the money you need isn't an option for everyone.
You deserve fair compensation — as soon as you can get it. You can't afford to wait, or you may just want to avoid a drawn-out, stressful process.
The good news is that we can help you with that.
Getting a Cash Offer on Your Land
As you've likely realized from this post so far, selling your land online can be a lot of work. You'll have to market your property on your own, sell at the right time, and network like crazy online and in-person to spread the word about your property.
If you're already dealing with a stressful situation, like a death, a change in marital status, or financial problems, the prospect of doing everything we've discussed above can seem completely overwhelming.
You can't imagine doing it all on your own with everything else you have going on.
You don't have to.
Just like homeowners can get cash offers on their homes, you can also get a cash offer on your piece of property. There are countless benefits to taking this approach.
First of all, it takes much less time than selling your land on your own. This fact alone would likely make it much easier for many sellers to sleep at night.
But if you sell your land to a cash buyer, you'll often end up getting an offer that's higher than what you'd end up with after paying real estate agent fees or negotiating with a buyer.
Plus, the entire process is much less of a hassle.
What to Look for in a Cash Buyer
Of course, if you plan to work with a cash buyer, you need to ensure that you're selling to a reputable company.
First of all, make sure that you look for a company that doesn't charge you any kind of fees or commissions. Ask if they cover things like back taxes, liens, and closing costs as well.
Next, you should ask how they plan to offer you a fair price for your land. While of course, the buyer still needs to make a profit, you still need to understand their databases and their overall knowledge of the values of property in Florida. This will help them to come up with a good price.
Above all, ensure that you're under no obligation to accept the cash offer once it's on the table. As a property owner, you are entitled to flexibility and a no-obligation offer on your land.
We suggest asking for past testimonials or just reading what people have to say about their experience working with the cash buyer before you make any decisions.
Use These Tips to Sell Land Online — Or Sell to Us Instead
We hope that this guide has helped you to know what to do to sell land online quickly and effectively.
If you opt to sell your property on your own, make sure that you create detailed listings with excellent photographs, and that you craft an engaging story about your property.
Remember that, in most cases, you can avoid the hassle and expense of working with a real estate agent when you want to sell your land online.
Of course, you could also go with a cash buyer to make the whole process simpler and faster.
At Land Scouts, we're committed to giving you the best possible no-obligation offer on your land, so that you can get your cash quickly and keep your stress levels at bay in the process.
If you currently have land in Florida that you're looking to sell, click here to get a cash offer from us in as little as 60 seconds.
We can't wait to help you sell your land and move on with your life.