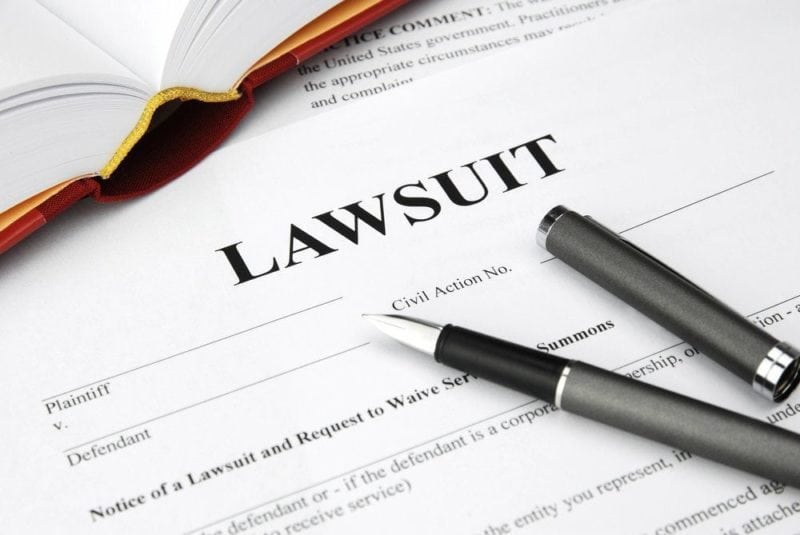 Important Facts About an Employer Retaliation Lawsuit
Originally posted on https://www.defendmybiz.com/employer-retaliation-lawsuit/
These days, an employee can file an employer retaliation lawsuit easily. But here are important facts about how to protect yourself and when you might need a lawyer to get involved on your behalf.
Did you know that as many as 46% of businesses in California are at greater risk of involvement in a lawsuit?
And in a state where 99.8% (about 3.8 million) of all businesses fall under the small business category, this means nearly 1.75 million of us small business owners are at risk!
As a business owner and employer in The Golden State, this means that you have 50% likelihood of facing an employer retaliation lawsuit. And with the average cost of settling a claim amounting to $160,000, this is something you need to prevent at all costs.
It's not just about the money though. More important is safeguarding your organization's reputation, which a lawsuit can forever tarnish.
It's for this reason that you need to prevent retaliation in the workplace at all costs. In this post, we'll talk about what you can do to bring your risks down.
What's a Retaliation Lawsuit in the First Place?
The key to preventing workplace retaliation is understanding what it is first.
At its core, retaliation is anything that an employer does against an employee when the latter files a complaint for discrimination or harassment. Retaliations can also take the form of firing an employee because of their sexual orientation.
Take the case of Evergreen KIA, for example. The U.S. Equal Employment Opportunity Commission (EEOC) charged the dealership after committing sexual orientation discrimination against an employee.
Although it was the employee's decision to quit, he was only forced to due to the offensive behavior at the workplace directed towards him.
In a way, this type of misconduct isn't just discriminatory; it's also considered a form of retaliation.
A more at-point example of retaliation at work is the case of 5th & Wine, a wine bar in Scottsdale. The establishment now faces a $100,000 settlement.
This occurred when the company fired one of its employees. Why? Because the wine bar found out that the employee will take legal action because of sexual orientation discrimination.
These are just some of the many cases involving a retaliation lawsuit. But as you can see, it's easy for employees to now sue their employers. Worse, it's easy for employers to lose a lot of money to settle claims, not to mention pay fines, other court charges and possibly even the others sides attorneys fees.
Compliance with California's Workplace Harassment Laws
In California, there are numerous workplace harassment laws in place to protect employees. Failure to comply can lead to your business receiving a lawsuit.
Just as many are the laws surrounding retaliation and discrimination.
There's the Labor Code section 96(k), for example. Basically, this protects workers from loss of wages from potential demotion or suspension. In this case, loss of wage can also occur when a company fires an employee or doesn't hire them in the first place.
Another is the Labor Code section 98.6. This protects workers from retaliation that may occur when they want to complain their employer to the Labor Commissioner (or have already done so).
These are just two of the 47 other California-specific retaliation and discrimination laws. Unless you know them well and have rules in place to avoid violating them, your business is at risk.
This is why it pays to have an employer defense lawyer at your side.
Protecting Your Organization from the Most Common Employee Claims
The EEOC processed more than 99 thousand claims for discrimination back in 2017. This makes discrimination one of the most frequent lawsuits against employers. This also means that anyone of your employees can easily take matters to court when they believe your business "retaliates."
Once this happens, it's just a matter of how much your business loses in terms of money paid towards settlements, court charges, and other fees. You may even have to pay your employees for whatever they spent on filing their lawsuit!
All these, you could prevent, if you have a highly experienced employer lawyer. After all, getting expert help up front with solid policies and procedures is one of the most effective ways to ensure you and everyone else in the workforce remain in compliance.
Only a legal professional who works directly in labor law (and preferably just with employers) and has a great understanding of California labor laws gives you the best chance of minimizing your business risk.
A good employer defense lawyer can help keep things in check at your workplace, helping you put in policies that ensure each member of the organization knows they need to follow rules and regulations.
This alone can help you prevent facing lawsuits in the future.
In the event that you do find yourself served, a lawyer can help protect your rights as an employer. Your legal team can help the courts see that there's "No Reasonable Cause" for the lawsuit. Your lawyer will gather evidence, testimonies, and any other relevant information that will prove that your business didn't do anything in retaliation or illegal in general.
Don't think that you can win the case on your own. Many business owners believed that they can save money on facing a lawsuit, but many of them ended up losing not just the case, but a great portion of their finances too.
Don't Wait Until You Get a Summons
Another common mistake many employers make is waiting for a possible lawsuit before hiring an attorney. Know, however, that a employer attorney can help you in numerous ways, BEFORE their is an issue.
For instance, this type of lawyer can help you with creating workplace policies and handbooks that meet all California employment laws.
He/she will also help you have a better understanding of worker's compensation laws, which is a must-have for most businesses in The Golden State.
In fact, anything that has to do with the legal side of your business, from employee rights to correct wages, you can expect a good labor lawyer to be a great benefit.
The key is to do everything you can to reduce your risk before any issues that come up.
Protect Your Business Now
A retaliation lawsuit doesn't just affect your business' finances. It can also significantly affect your organization's reputation. Even just a single employee case against your company can not only take a lot of time and resources to resolve, but risk the future of your business.
After dealing with hundreds of California employers my opinion is you should always look for a reputable lawyer you can trust before any problems come up.
Connect with us now for more useful advice to keep your business in compliance with all employment laws.