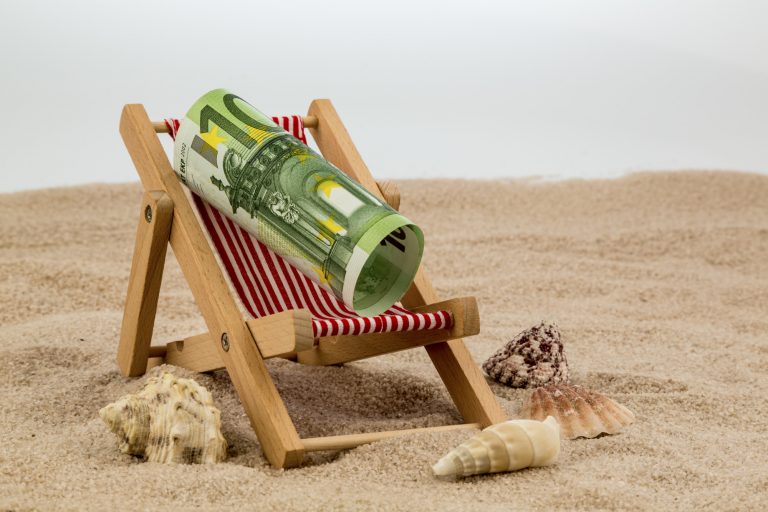 How to Save Money While Traveling: 5 Ways to Reduce Vacation Expenses
Originally posted on https://thriftymommaramblings.com/2019/08/how-to-save-money-while-traveling-5-ways-to-reduce-vacation-expenses/
In the modern world, travel is easier than ever. People from all backgrounds have experienced the thrill of visiting a new culture in a new land. Still, traveling isn't a cheap experience for everyone.
It's understandable if you want to travel more but don't think you can afford it. Vacation expenses can add up to a pretty penny. If you already live with frugal means, you know that your next vacation needs to be well-planned.
Consider how vast the travel and tourism industry is throughout the world. In the year 2016 alone, it generated over $7 trillion in revenue! It's obvious a trip will cost you.
If you and your family are ready to go on a vacation sometime soon, you're in luck. The good news is you've come to the right place by reading this article. Detailed below is five ways you can ensure you're traveling on an affordable budget.
1. FOCUS ON SAVING UP YOUR MONEY AHEAD OF TIME
It's no secret that travel can be expensive, no matter how proactive you are about it. You can plan to stay in the cheapest hotel and eat the cheapest food. Still, a vacation is going to cost you extra expenses.
That's why it's so crucial that you plan ahead and save up. If you and your family are already on a tight budget, there's no need to stretch it even more. Instead, cut out some of your current luxuries so that you can put that money towards the upcoming trip.
One good idea is to cancel any subscriptions you have. Even though the costs seem minimal, subscriptions like Netflix, Spotify, or Hulu can start to add up. A temporary break from those services will give up a little financial padding for a few months.
Another thing you can do is sell some of your nonessential valuables you have lying around. Electronics and collectibles can get you a surprising amount of money on sites like eBay and Craigslist.
If you have the means, it'd also be a great option to have a full-blown garage sale. Get the rest of your family on board with a garage sale, too. have everyone contribute donations to the sale and agree that all profits go to the eventual vacation fund.
Saving up for a vacation can seem overwhelming, it's true. If you're committed and smart about it, though, it's possible to have the entire trip funded with plenty of extra spending money.
2. MAKE SURE YOU DO YOUR RESEARCH TO FIND THE BEST TRAVEL DEALS
Of course, there's no need to settle for the first "deal" on a hotel that you find. It's good practice to shop around to find the best bargain for your dollar.
Online travel sites like Expedia and Priceline are a great place to start for travel deals. Often, you can get both your transportation and lodging bundled for a lower price. In fact, there are all sorts of travel package deals available online if you're willing to do the research.
Another great idea is to call the hotel you like directly. This is true, in particular, if you're booking the room last minute. Hotels don't always post their room deals online, and they might give you a huge discount if they don't have all of their rooms filled for the night.
3. KEEP A FRUGAL MINDSET FOR YOUR VACATION EXPENSES
The vacation mindset is a dangerous one for those on a limited budget, by the way. It's easy to let loose with your spending when you've got that carefree attitude.
Instead, don't spend all of your money in one place. Go on your trip with a set limit on extra spending. If you have to, leave your ATM card at home so you won't be tempted to dip into parts of your finances that you didn't allocate for the trip.
4. DON'T BE AFRAID TO TAKE OUT A PERSONAL LOAN
You might need a vacation soon but don't have enough money for one. That's okay – you deserve to go on a trip for working so hard in the day-to-day.
Perhaps you need to work on your credit score anyway. Well, paying back a loan is a great way to improve that score. Plus, a well-deserved vacation is a great excuse to take out a personal loan in the first place.
Check out One Main Financial Review to see if their loans suit your vacation financing needs. Paying back the loan is worthwhile if it means you get out of the house for a bit!
5. IF YOU'RE FLYING, DO SO IN THE MIDDLE OF THE WEEK
The last tip to travel on a budget is to be smart about your flights. So many people pick the weekend for their travel days. For a better deal on your flight, instead, fly to and from your destination on a Tuesday or Wednesday.
CONTINUE TO MAINTAIN AN AFFORDABLE BUDGET
At this point in the article, you should have a pretty good idea of what it would take to reduce your overall vacation expenses. Whether you decide to take out a loan or save up, your trip will be worthwhile.
You deserve to have the peace of mind that comes from knowing your travels will be financed. After all, you don't want to get stuck in a place that's unfamiliar! That's why planning ahead and understanding your financial situation is so crucial.
Of course, keeping track of your finances is important throughout the rest of your life, too. Don't make the mistake of thinking that your vacation is the only time you need to recognize what you can or can't afford. The fortunate news is that there's plenty of helpful financial guidance out there – if you know where to look.
Well, that's where we can help you. We value helping families live their lives to the fullest with frugal means. There's no need for you to sacrifice a good time just because money is tight.
That's why we encourage you to browse through the rest of our website. You'll find other financial practices that suit your needs and desires.