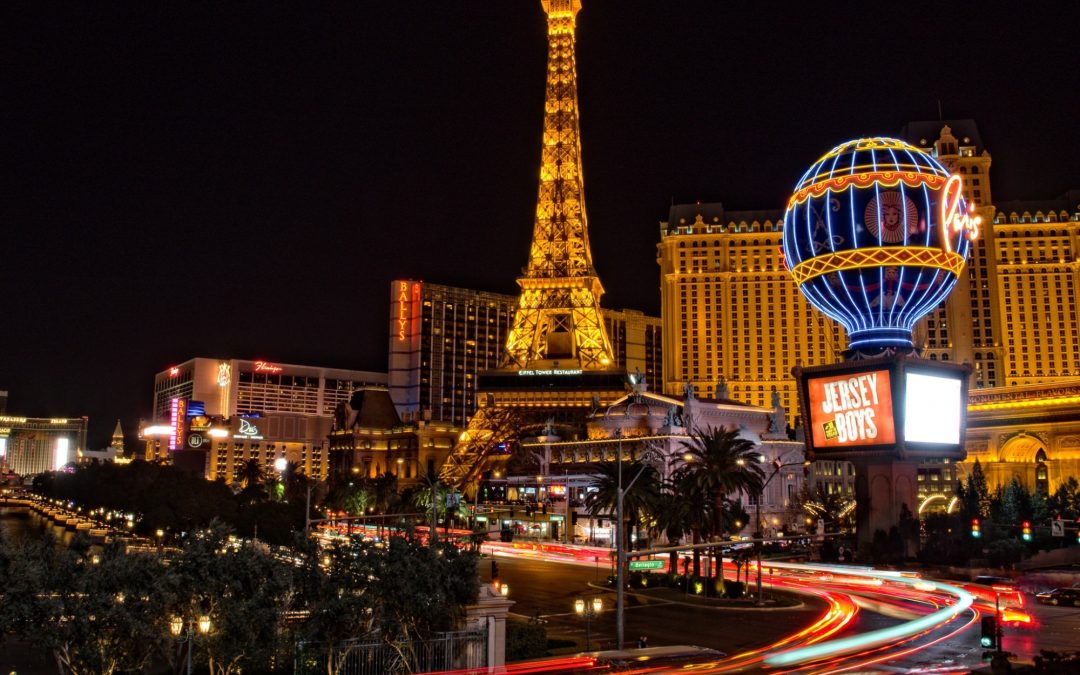 How to Pull off a Successful Las Vegas Bachelor Party
Originally posted on https://topshotlasvegas.com/how-to-pull-off-a-successful-las-vegas-bachelor-party/
You'll only have one bachelor party, so you should take the time to do it right. Here's how to pull off a successful Las Vegas Bachelor Party.
According to a recent survey, Las Vegas is the No. 1 bachelor party destination in the country. It continues to top other popular bachelor party hotspots like Miami, New York, Los Angeles, Chicago, and New Orleans.
And it shouldn't take you long to see why. From gambling and clubbing to eating and sightseeing, there is so much to do when you spend a few days in Sin City. It's why so many men choose to hold a Las Vegas bachelor party.
Are you in the process of planning out a bachelor party in Vegas for yourself? Or are you planning one out for your brother, your best friend, or another special person in your life?
Make sure the bachelor party is a complete success. Here are some useful tips that will help you pull it off.
Begin by Coming Up With a Budget for Your Group
The average person spends about $738 attending a bachelor party. The price shoots all the way up to about $1,532 for bachelor parties that require a person to travel.
But believe it or not, a Las Vegas bachelor party could cost you even more than that if you're not careful. There are some guys who spend thousands and, in some cases, even tens of thousands of dollars on bachelor parties in Las Vegas.
With this in mind, you and the guys who will be attending a bachelor party in Vegas with you should come up with a budget for your group based on what everyone can afford. This will help you decide everything from where you stay to what you do while in Vegas.
Figure Out the Best Times to Travel to Vegas
If you want to steer clear of spending a small fortune on a Las Vegas bachelor party, you should avoid holding it around New Year's Eve. You should also avoid holding it on weekends when there are big boxing matches or other large events in town.
Generally speaking, the best times to travel to Vegas are between March and May or between September and November. This is usually when the weather is on the more moderate side. It's also when the prices on hotels and other amenities tend to be at their lowest.
Take a Look at All Your Different Hotel Options
There is certainly no shortage of hotel rooms in Las Vegas. There are about 150,000 hotel rooms in total in the city at hotels located both on and off the Strip.
If you're going to be attending a Las Vegas bachelor party at a busier time of the year, your options might be limited. But if you're able to visit during one of the slower months, you can choose from a wide range of hotel options.
Look for hotels that are located near places you want to visit during your trip. This will save you money on transportation and put you right in the middle of all the action.
Map Out Where You Want to Eat Each Day
It's very easy to blow your budget on food when you're in Vegas for a bachelor party. There are tons of incredible places to eat, and you can find just about any foods that you want to eat.
Put together a list of the places your group wants to try while you're in town. Think about hitting up some of the legendary Las Vegas buffets, too. These buffets boast over 500 types of food and will help you avoid breaking the bank on eating out.
Ask the Bachelor Which Clubs He Wants to Party at
A Las Vegas bachelor party just won't be a Las Vegas bachelor party without at least one night out at a club. Whether you want to party inside, outside, on top of a building, or next to a pool, you can find clubs in Vegas that fit your specific tastes.
In most cases, those attending a bachelor party will ask the bachelor which clubs he wants to party at during the trip. Try to either get put on a guest list at the clubs that he chooses or, better yet, arrange for bottle service at the clubs if you can swing it.
Designate Certain Times for Gambling
Pretty much everyone who visits Vegas spends at least a little bit of time gambling. One recent survey suggested almost 75% of Vegas visitors throw down some money at the blackjack table or roulette wheel.
The same survey revealed that those who do gamble tend to do it for upwards of three hours each day. That's a lot of time for someone to gamble when they're a part of a bachelor party.
Try to designate certain time slots for your group to gamble together. This will help you all have fun at the tables and prevent anyone from getting caught up in gambling for too long.
Step Outside the Casinos and Take Part in Other Fun Activities
As we mentioned at the top, there are a million and one things to do in Vegas—and many of them require you to leave the casino to take part in them! Don't be afraid to step out and try something new and different during your Las Vegas bachelor party.
For example, you and the rest of your bachelor party can engage in a live gun battle that'll get your adrenaline pumping. It's a great way to make a bachelor party in Vegas even more fun than it's already going to be.
Start Planning Your Las Vegas Bachelor Party Today
If you're going to put together a Las Vegas bachelor party, make sure you do it right! Plan out every aspect of it from start to finish so that everyone—especially the bachelor—has an incredible time.
From finding the right hotel and getting bottle service at the best club to chowing down on delicious food and picking your spots when it comes time to gamble, it's important to set up a schedule for your trip and stick to it. It'll allow you to soak up everything Vegas has to offer in a short period of time.
Contact us today to reserve one of our special bachelor party packages.