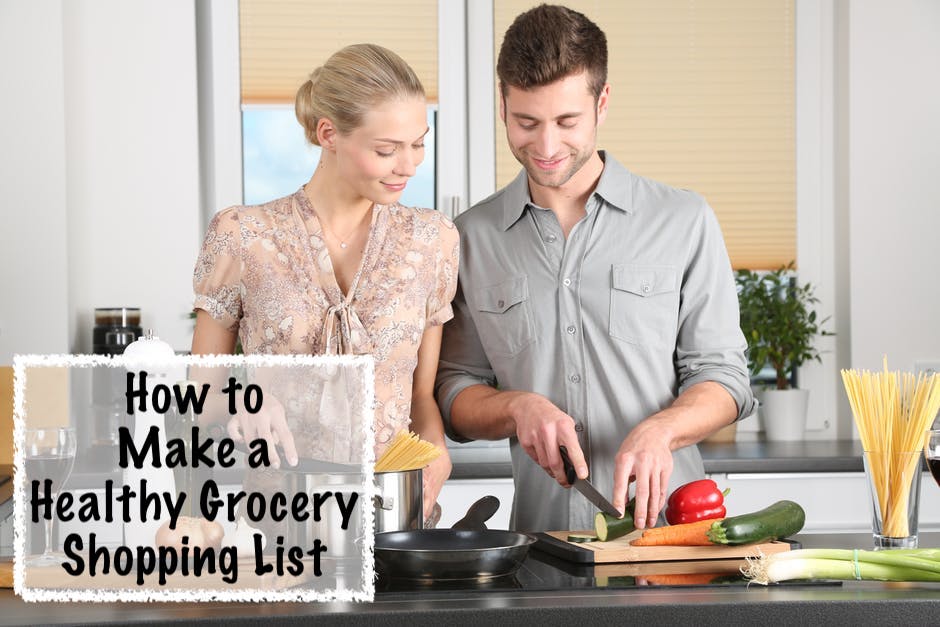 How to Make a Healthy Grocery Shopping List in Minutes
Junk food doesn't just materialize in your pantry. The best way to eat healthy is to shop healthy. 
With Americans eating more organic food than ever, it's possible to find a wide variety of your favorite products in a healthier version. 
Check out these tips on creating a healthy grocery shopping list.
The First Wave
Every grocery shopping list should begin with highly perishable items. These perishables are the building blocks to most traditional dinner recipes.
These foods include:
Milk 
Eggs
Bread
Cheese
Lean Meat
These items can be unhealthy depending on their ingredients. Buying organic versions of these basic items can help you avoid chemicals and hormones in your food.
Having them on your grocery list makes finding recipes for dinner much easier. But these are also some of the most expensive items you can buy organic or free-range. 
If you're on a budget, opt for smaller portions of each item or eliminate dairy from your list. These food staples allow you to cook dinner during the week in family-sized portions.
If you need to reduce portion sizes of items to save, be sure to increase the grains on your list. 
The Second Wave
Vegetarians and vegans start with this second wave of items as food staples. These items include:
Pasta
Brown Rice 
Beans
Quinoa
Frozen vegetables
Frozen fruit
They are essential to every pantry allowing you to make a complete meal. The reason they are in the second wave is that you typically shop for these items less frequently than the items on our basics list. 
If you prefer gluten-free food, rice or quinoa pasta makes a good supplement. Frozen fruits and veggies are excellent options for green breakfast smoothies.
Frozen vegetables also help you avoid unwanted ingredients in your food. Canned products include lots of sodium as a preservative.
Frozen vegetables are also cheaper, in some cases than fresh produce. The longer shelf life means you throw away less each week if you miss the chance to cook.
Snacks
The snack list is where your grocery list makes it's biggest change. The only items on your snack list should be:
Unsalted nuts
Dried fruits
Fresh fruits
Salad blend
This list includes staples if you're trying out a raw diet. The nuts and dried fruit can be ground to make desserts, as a base for soup or simply as snacks.
A long list of fresh vegetables isn't recommended when starting out with healthy grocery shopping. Only buy fresh vegetables according to the needs of specific recipes.
Unless you're a culinary artist, the easiest way for produce to go bad is when it doesn't have a purpose. Making a transition to healthy eating should be easy.
Take baby steps towards finding healthy snacks and recipes you like, then begin to experiment. 
Cheap, Healthy Grocery Shopping
The internet is overrun with healthy food recipes requiring 50 ingredients you'll only use once. When you're starting out with healthy grocery shopping, you want foods you can use daily.
This means you get more value for your money and stay focused on your goals. Eliminating junk food is a major part of any healthy grocery shopping strategy, but being able to actually use the foods you buy is the most critical.
For more healthy lifestyle tips, please check our blog for updates.