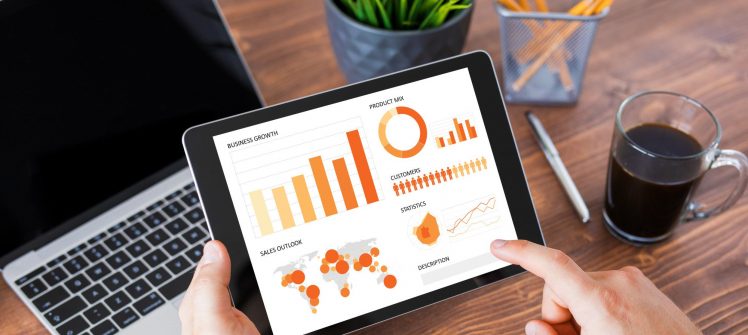 How to Incorporate Visual Marketing into Your Content Strategy
Originally posted on https://blog.iwriter.com/how-to-incorporate-visual-marketing-into-your-content-strategy/
Over 30% of marketing professionals say that visuals and images are the most important and effective aspect of a company's digital advertising strategy.
In fact, even just including an accompanying visual with your content makes consumers remember about 65% of the information they read three days later — much higher than the standard 10% retention rate of content without visuals.
Visual marketing is taking the Internet content marketing world by storm, and if you don't keep up, your competitors will outrank you — which means you'll get less brand recognition, fewer clicks, and, most of all, lower profits.
But what is visual marketing, exactly, and what are some of the most effective ways to use it in your upcoming campaigns?
Keep on reading this post to find out.
What Is Visual Marketing?
First of all, let's make sure that you're absolutely clear on what visual marketing actually is.
First of all, know that it's a part of your larger overall content strategy. In other words, it's not meant to replace the things you're already doing, like blogging, writing guest posts, or working on earning more online reviews for your business.
Instead, it's all about using visual content to make those strategies even more effective — and much more likely to be read, fully digested, and shared.
In short?
It's all about using images to help your consumers and target market remember the most important things your company wants them to know. It's also a way to encourage them to actively engage with your website, learn more about a specific event or sale, and interact with your brand as a whole.
Visual content marketing encompasses lots of different things.
Perhaps the most famous example of visual content marketing is infographics.
However, your brand's logo, marketing videos, photographs, image-based social media posts, and even memes all fall under the umbrella of visual marketing.
Now, let's talk about how you can use these examples and more not just to get your brand noticed, but also to ensure that you're impossible for customers to forget.
The Power of Content Marketing Infographics
To understand why infographics are such an impactful form of visual content, you first need to stop and consider the way the human brain works.
Recent research shows that 90% of all the information our brands receive is visual and that more than 65% of people are visual learners. Additionally, visuals help the brain to process information an astounding 60,000 times faster than it can process text alone.
This means that the brain is the most receptive to an idea when it's presented visually. But just because the brain processes something quickly, doesn't mean that processing the information alone is enough to convince a consumer to make a purchase.
They want easily-digestible statistics, data, points of information, and even charts and graph that will make remembering the points that will allow them to see the value of a product or service. In other words, think of it like this:
While visual content is responsible for getting a consumer's attention and helping them to remember information, it's the written content — the "proof," in a sense — that actually convinces them to take an action.
Infographics in particular also play to the modern consumer's relatively short attention span (especially online, when they're likely to click away from your website or social media account at any moment.)
As an added bonus, pages and posts containing infographics are incredibly likely to be shared by both other brands and by individual consumers, because these people know that your infographic provides lots of information and statistics in a small space.
Plus, it allows the people and brands who share the infographics to show that they're an authority, too — just like your brand.
The more people that share or link to your infographics, the higher you'll rise in the search engine rankings and the more often you'll appear in the right social media feeds.
This translates into some serious brand recognition — not to mention major profits.
Including Photos and Illustrations in Content
Currently, about 40% of brands use stock photography in their visual content, while 37% of brands create original visual content.
However, original photographs, hand-drawn illustrations, or even animations are often much more impactful — and likely to be shared — than stock photos.
A recent study found that original visual content performs 40% better than stock content.
This is likely because stock images can sometimes confuse consumers about the true "motive" behind your piece of content. Were you writing that article to help educate and advise your market, or was it just created so you could hack the search engine rankings?
But when you provide your market with original photos or illustrations, you're showing them that you went the extra mile to make impactful content, and that you've created something entirely new.
If you're including images in a longer, more in-depth blog post, they're the perfect way to break up your text so that it doesn't seem too overwhelming to your readers.
Especially in the fast-paced, "I-saw-it-first" world of Instagram, original content can make a huge difference in your visual content's success.
Plus, there's a good chance that your market has seen these stock images before, since more and more businesses are relying on visual marketing to make their content stand out.
Screenshots Are More Important Than You Realize
At first glance, we completely understand that screenshots might not always feel as inspiring as things like video content, photographs, or infographics.
But here's why they're so important:
Because they're an incredibly effective way to gain consumer trust and to promote transparency between your company and your target market.
Think about how many times someone has used screenshots of text message conversations to prove something to someone. Then, think about how many times those screenshots convinced you that what the person who sent you the screenshot was saying was 100% true. (We're betting that it's pretty close to every single time.)
Using screenshots in your content works in much the same way — albeit, it's much more ethical than the above scenario!
For example, instead of cutting a few lines from online reviews and customer testimonials you've received, why not include a screenshot of a glowing email from a client or an especially nice review and upload it to your content?
Show a screenshot of the sales numbers real-time data that you have on hand so that customers can see for themselves that you're telling the truth.
Even if you get into a spat with another brand or make a serious marketing snafu, sharing screenshots allows you to let your customers know your side of the story, or the steps that you're currently taking to fix a tricky situation.
Videos and Visual Content Marketing
Did you know that about 65% of consumers will visit a company's website after they've watched a video about a product or service that it offers?
What kind of improvements could you make to your brand and what you're able to offer customers if you were able to increase your chances of making a sale by 65%?
We're willing to bet quite a few.
Videos are an incredibly diverse aspect of visual content marketing, which makes keeping up with consumer demand and keeping your market interested in engaging with your content is just a bit easier when you use video.
For example, why not create a product tutorial video that shows consumers exactly how to get the most out of the things your company offers? Or, you could host a live video session on social media, and interact with your followers in the moment (most social media platforms automatically save live stream videos, so consumers can always refer back to them later.)
You could also film video testimonials, shoot a story-based advertisement, upload a hand-drawn cartoon, or even show your market a "behind the scenes" look at the way you run your business.
Memes Make a Difference
Let's face it — memes are often much more fun (and certainly much less time consuming) to make than some of the other visual content tools on this list.
But can they actually impact your market — and your profits — the way that you want them to?
In a word: yes.
But why?
First of all, because memes are an excellent way to prove to your target market — especially if you're advertising primarily to millennials or to members of Generation Z — that you're in the know.
Consumers, regardless of their age, want to work with companies that they feel are with the times. Making your own version of a relevant meme shows your consumers exactly that.
Plus, using humor to get your point across is something that everyone is able to enjoy! And when someone associates your brand with a positive emotion or memory, you've hit the jackpot.
Of course, memes are also highly shareable not just on Twitter, Facebook, and other social media platforms, but also on forums frequented by your niche market.
Try including them in your email marketing campaigns to help consumers remember important information (as a bonus, memes also work great for employee training documents!)
Social Media and Marketing Images
Here's the thing: in order to make a big splash on social media, you'll need to be able to keep your visual marketing strategy consistent above all else.
You must also vary the types of visual content that you upload to your social media accounts.
But first, let's start with the most important image of all — your brand's logo.
We strongly suggest that you use the same image for all of your profile photographs on your brand's various social media platforms, and that image should be just your logo.
This helps to increase brand recognition so that even if consumers see your logo in "real life" or in a print marketing material, they'll be able to know what they're seeing is an offer from your brand right away.
Infographics, product photos, photos of influencers using your products, stories that give an "inside look" into your factory floor or boardroom, and even video testimonials of consumers after they've received a service from you are all incredibly effective on social media.
One quick thing: always be sure that you take the time to read and respond to comments left on your visual social media content as often and as soon as you can.
Getting recognition or even a "shout-out" from a brand they love will do wonders when it comes to consumer loyalty.
Now Is the Time to Upgrade Your Content with Visual Marketing
We hope that this guide to visual marketing has helped you to realize not only its importance, but also how many content marketing options it has to offer.
Whether you decide to create a video advertising your brand, need photographs or illustrations to include in your blog posts, or even if you need to make a killer infographic, using a visual aid makes an incredible impact on your target market.
Of course, we understand that you may not always have the creativity, the time, or even the artistic skill needed to create powerful visual content.
Luckily, we do.
You can order a variety of content directly from our website by signing up here today. We hire only the best creators, and we even allow you to review your content before you decide to make a payment.
What are you waiting for?
Now is the time to start making your content even better than it already is — with our help.