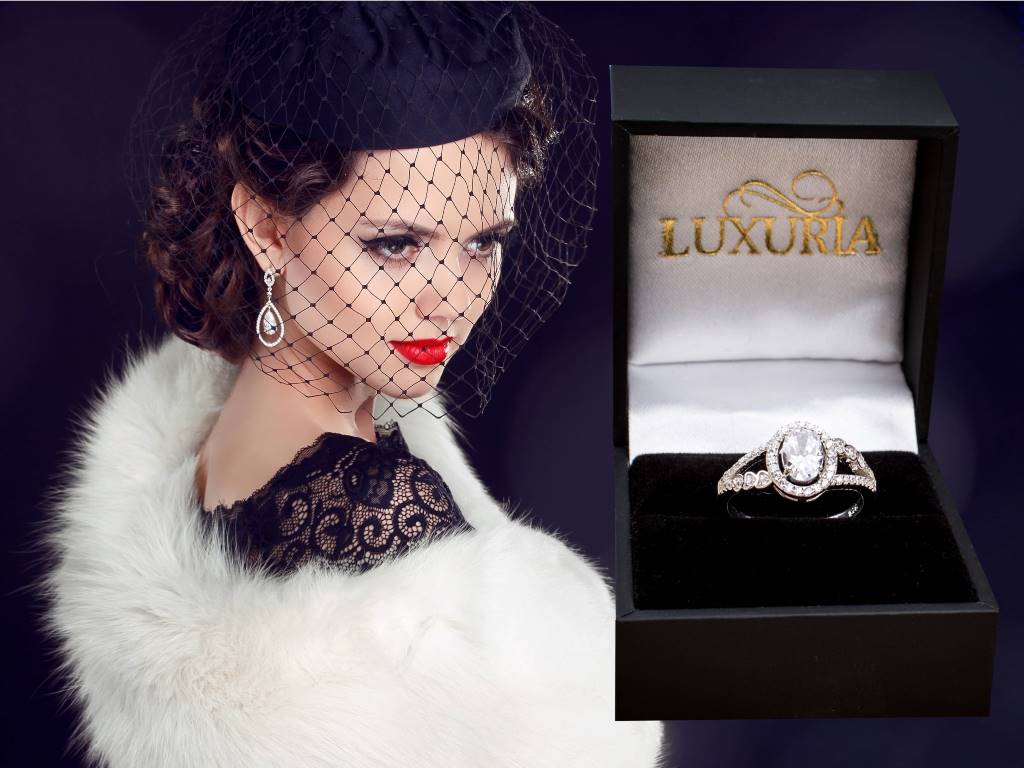 How to Afford an Engagement Ring Without Going Completely Broke
Photo From luxuria.diamonds
Originally Posted On: http://www.atyourbusiness.com/blog/how-to-afford-an-engagement-ring-without-going-completely-broke/
The average cost of an engagement ring is $6,000. This is quite some change, especially if you aren't in an ideal financial spot.
However, it's understandable that you might be feeling the need to spend big money on an engagement ring. For most people, marital engagement is a once-in-a-lifetime event. You want to show your significant other you value them.
But then, overspending on a ring could cripple your finances, something that can strain your relationship.
We've got some help for you.
Here's how to afford an engagement ring without breaking the bank.
Know Your Partner's Preferences
Not everyone has a big taste for the finer, pricier things in life. There are many people who naturally love to keep things simple and down to earth.
Understanding the type of person your significant other is might be all you need to buy an engagement ring without spending a pretty penny.
If they are the person who really don't look much into the monetary value of things, then you probably shouldn't be stressing yourself about buying an expensive ring. Your partner will likely pay more attention to your emotions and motive, and that might just be enough to get a "YES."
It's also possible that your partner is the person who loves shiny, valuable things. Rare diamonds melt their heart. Absolutely nothing wrong with this, but it does complicate your ring buying situation.
Wait, did you know you could buy fake precious metals that look just as shiny as the real thing? If you've got your sights on a diamond engagement ring, check out these best fake diamonds!
Be warned, though. It's not in your best interest for your partner to find out that the ring isn't authentic!
Shop Around
You know the #1 rule for getting the best prices? Shop around.
Seriously, window shopping can save you serious money when you're buying an engagement ring. It is not uncommon for two shops situated side by side to have a big pricing gap for the same item.
Hit the streets and check out the stores. Compare prices and ask questions.
Go online and see what's there. There are even comparison sites that allow you to input your price range, upon which they will return quotes from various dealers.
You've probably never bought an engagement ring, so take your time and don't fall for the first ring you find, even if it falls within your price range.
DON'T Buy the Ring During the High Season for Proposals
According to a 2018 Wedding Study by Brides, a wedding and lifestyle magazine, December is the peak month for engagements. July and August come in second.
During these months, as you can expect, the demand for engagement rings rises. And when demand rises, prices rise along.
When you're minding your bank balance, avoid buying an engagement ring during these months.
In fact, January is the best time to get a crazy-cheap deal. Because let's face it, who wants to propose in January? Everyone is nursing holiday hangovers and struggling to ease back into work or school.
How to Afford an Engagement Ring: A Patient Man's Game
Engagement rings can be pricey, but this doesn't mean you should pay top dollar for one. If you've got the money, splurge. No problem. But if your money isn't quite looking up, heed the advice in this guide on how to afford an engagement ring.
Happy engagement

and keep reading our blog for more on love and romance.