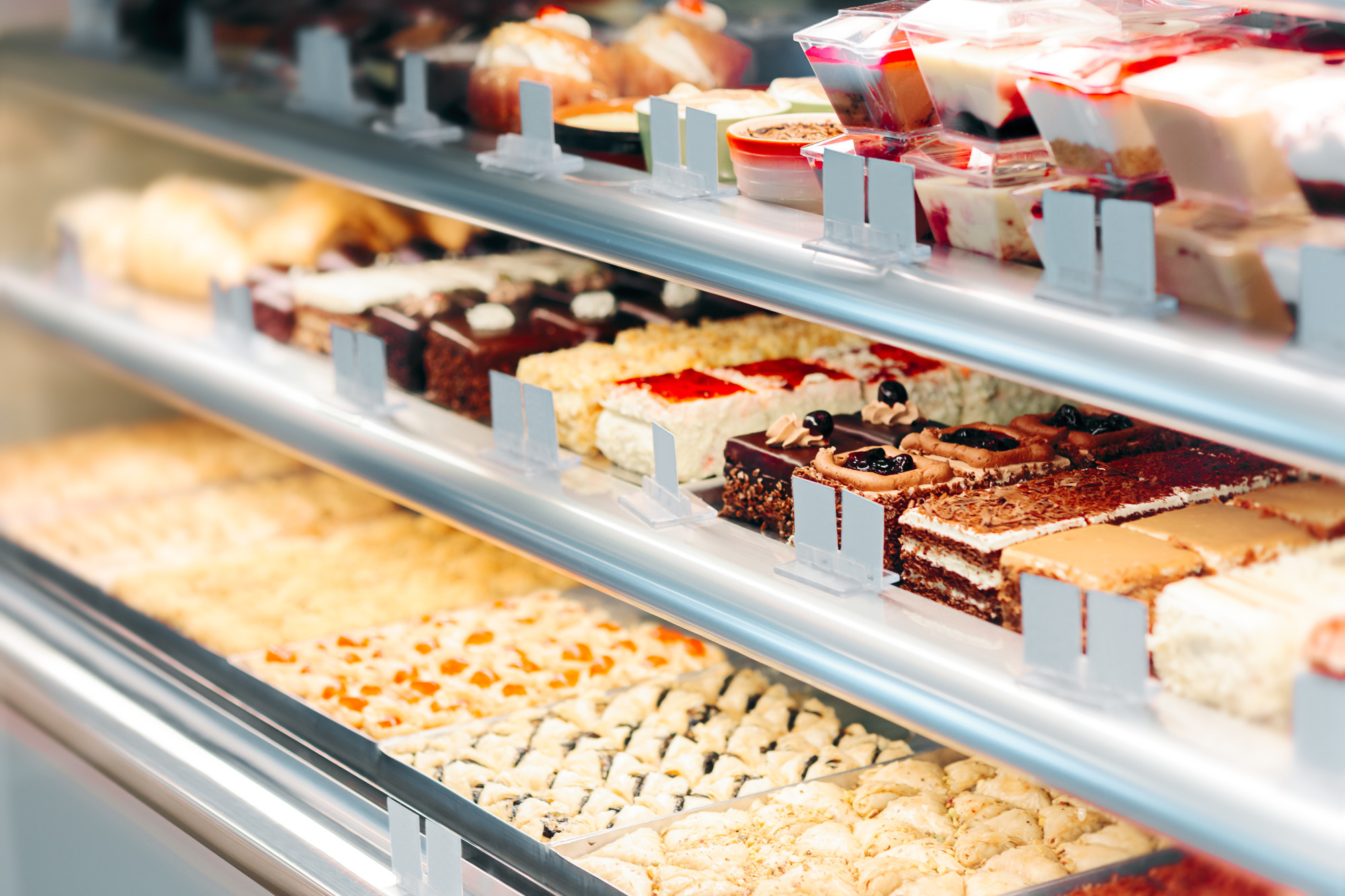 Have Your Cake and Eat It, Too: Why Your Bakery Needs to Set up a Cake Display Fridge
There are a lot of issues that bakeries face these days.
From government regulations to sustainability and nutrition-related problems, bakery owners have a lot on their plates. At the same time, they also have to worry about marketing and promoting their products to bring in new customers. 
Are you having a hard time attracting people to your bakery? If so, you may want to consider setting up a new, eye-catching cake display at the front of your store.
A cake display fridge is a great tool that will help you showcase your wares and get people excited about what you have to offer.
Read on to learn more about the benefits of setting up a cake display fridge in your bakery.
Why Use a Cake Display Fridge?
There are lots of reasons to consider using a cake display fridge. The following are some of the greatest benefits that these tools have to offer.
Show Off the Goods
The most obvious benefit of a cake display fridge is that it allows you to show off the different cakes and other products that you sell at your bakery.
There's something about seeing their options in-person, instead of just as pictures on a poster or menu, that makes people more inclined to buy them.
Increased Energy Efficiency
Cake display fridges can also be more energy-efficient than other storage options.
Because they're made of glass, customers can see what products you have to offer without you having to open the door for them.
This helps minimize the amount of cold air being lost. As a result, your refrigerator doesn't have to work as hard to maintain its internal temperature, and your energy bills stay lower than they'd otherwise be.
Replenish Stock More Easily
With a cake display fridge, it's easier for you to keep an eye on your stock, too. As a result, you can keep it replenished throughout the day and won't end up with an empty, picked-over-looking case that might be off-putting to customers.
Stay Organized
Since they're clear, it's easier for you to keep things organized when you use a cake display fridge.
If you have a hard time maintaining order, you'll find that you're more motivated to do so when the display is visible to you and everyone who walks into the bakery.
Easy Cleanup
Cake display fridges are very easy to clean, too. Since they're clear, it's easy to spot smudges and stains and wipe them up right away.
They do require a bit more maintenance than other fridges, but the overall benefits still outweigh this minor drawback.
How to Choose a Cake Display Fridge
In order to experience all the benefits you can get from a cake display fridge, you have to make sure you choose the right one for your business. Keep these tips in mind when you begin shopping.
Know Your Budget
Start by doing some math to figure out how much you can afford to spend on a display fridge. There are tons of different fridges out there, so you shouldn't have too much trouble finding one that fits your price range.
Knowing what you can pay ahead of time will help you avoid falling in love with something that's way out of your budget, though.
Ask for Recommendations
Find out what kind of display fridges other people in your industry are using. Ask around to various colleagues and people running similar businesses to see what kind of fridge they have and whether or not they like it.
Ask the Right Questions
When you've found a manufacturer who sells a fridge that's interesting to you, be sure to ask the right questions.
Some questions you'll want to ask to determine whether or not it's a good fit for your bakery include:
Can I come to see a sample model in-person?
How long will it take for you to deliver the fridge to me?
What kind of payment methods do you have?
Do you offer any financing options?
Do your fridges come with warranties?
Do you offer on-site repair? 
If you're satisfied with the answers you receive to these questions, you've likely found a good fridge and fridge manufacturer.
How to Arrange Cakes in a Display Fridge
It's not enough just to have cake display fridges in your bakery. You also need to make sure you've arranged your cakes and other goods in them in a way that makes sense and catches people's eye.
The following tips will help you ensure you're arranging your goods in the best way possible.
Add Some Color
Adding a few pops of color is a great way to spruce up your display and make sure it catches people's eyes. There's a lot of ways you can do this. You can add color to the baked goods themselves, or use colored decorations to brighten things up.
Use the Right Lighting
The better the lighting is in your display fridge, the easier it will be for people to see what you have to offer. Consider using LED lights for a more energy-efficient lighting solution.
Showcase Specials
Make sure your specials are front and center. The goal is to make it impossible for people to ignore the big-ticket items. 
Use Attractive Labels
Use attractive, easy-to-read labels for all of your products, too. Make sure people know exactly what they're getting when they purchase a cake or another baked good from you.
Labels are a good way to add color and style to your display as well.
Set Up Your Cake Display Fridge Today
As you can see, there are lots of benefits that come with using a cake display fridge to showcase all the beautiful cakes your bakery has to offer.
Are you convinced that you ought to invest in one for your business?
If so, be sure to keep these other tips in mind to make sure you purchase the right one and arrange your cakes in it in a way that's enticing to customers and passersby.
If you need more tips on how to make your bakery stand out, we've got lots of other helpful articles available on our site.
Check out the Business and Finance section today for more advice.