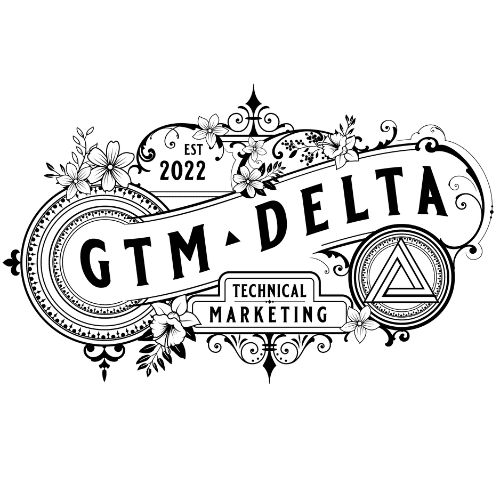 GTM Delta & Myer Media Add Belle Fleur Technologies to Supporting Sponsors for Live Las Vegas Event
FOR IMMEDIATE RELEASE
Mountain View, CA, November 23, 2022— GTM Delta and Myer Media are excited to announce the addition of Belle Fleur as a community leadership sponsor for the new practitioner-focused media event. The Event is happening live in Las Vegas from November 26th to December 2nd featuring hours of insightful livestreams, expert panels, and networking opportunities with fellow practitioners and leading cloud and cloud-native influencers.
"When I hear someone say that data is the new oil, I easily see that Belle Fleur Technologies is the refinery," said Eric Wright, Chief Content Officer of GTM Delta. "Because without the right way to mine data for value, its just data. What Tia and the Belle Fleur team are doing is turning data into insights so that you can make truly data-driven decisions."
"I love working with Tia and the Belle Fleur team. Our latest podcast we did together was both insightful and fun," said Jon Myer, Founder of Myer Media. "Ive been a fan of Belle Fleur for a long time having seen how they are creating positive impact and outcomes for customers and the overall cloud community."
All of the digital and in-person event information, including live stream links and other information, is available at the GTM Delta event page and we look forward to seeing people in Las Vegas and online everywhere.
For Belle Fleur Technologies, its all about the data. An AWS Partner Network (APN) Advanced Consulting Partner with AWS Service Delivery designations in Amazon QuickSight and AWS Lambda, Belle Fleur has a proven track record of helping customers deliver high-quality software in an efficient, fast, and reliable manner. Belle Fleur is also an AWS Well-Architected Partner and member of the APN Immersion Days program. They offer a wide portfolio of AWS solution labs and managed services, including DevOps, serverless, data analytics, artificial intelligence (AI), machine learning (ML), and DataOps
GTM Delta is a leading technical product marketing startup creating highly engaging technical content using proven techniques to increase engagement, conversion, and discoverability. We create engaging content designed for technical buyers and users without the need for you to hire a full-time team.
Myer Media's natural podcast & customer review programs are the "secret weapon" that the worlds best tech marketers rely on to generate qualified sales pipelines. Jon Myer has become a leading technology-focused podcaster and content creator helping brands get noticed and engage with their target audiences.
Media Contact:
Name: Eric Wright
Business: GTM Delta
Phone: +15136574145
Originally posted On: https://syndication.cloud/gtm-delta-myer-media-add-belle-fleur-technologies-to-supporting-sponsors-for-live-las-vegas-event/