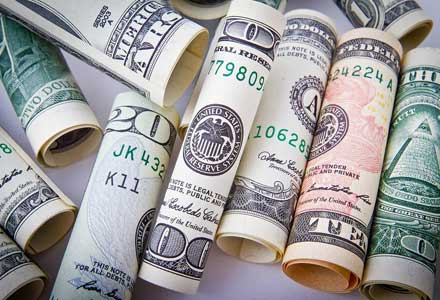 Grow & Improve: Apply for a Term Loan
Originally posted on https://www.yourfundingtree.com/loan-types/term-loan/
Whether equipment acquisition, inventory expansion, or a new location, term loans can help you reach your goals.
A Term Loan Is Most Often Used For:
Purchase or renovation of a business property
Purchase, installation, or modernization of business equipment or another capital asset
Refinancing of existing debt in order to streamline cash flow and manage payments
What is a Term Loan?
Business Financing
If your business is in need of immediate, one-time cash, or if you wish to purchase a large asset, you will likely want to consider a term loan application.
Generally, a term loan will provide a lump sum payment to you up front, and it will then require regular payments spanning a set time, such that the loan is paid back plus interest for the lender. This is a common way for established businesses to acquire more cash than they might otherwise have been able save on their own, all while ensuring their cash flow stays healthy.
Secured Term Loans with Collateral
You might have the option of borrowing funds without being required to provide any collateral. Such an arrangement is called an unsecured loan.
Other term loans, called secured loans, will be enforced through collateral, including, but not limited to, a vehicle, existing equipment, or commercial real estate. Sometimes, loans that are secured by real estate can be made available for business purposes besides just buying the collateralized property.
Short-Term Loans, Medium-Term Loans, and Long-Term Loans
In the recent past, the majority of term loans, with the exception of those secured by real estate, have typically been for lengths of two to five years. However, now, there are short-term loans for only a year or less, in addition to traditional long-term loans, which can span up to 25 years. The SBA 7(a) loan, for financing commercial real estate, is one such example of a 25-year loan. Ultimately, a loan's term is matched up with its purpose and the collateral type.
If you are aiming for a short-term goal or you need cash for something which you think will provide an immediate return on a large investment, banks could potentially offer you a loan to be repaid over a short term. If your goal is instead long-term, with an expected extended return on investment, such as the purchase of a building, then a bank may possibly offer a loan with a much longer term, allowing you to match the repayment period to the extended period.
Short-term loans
Short-term loans can have a term as short as six months. These can be very useful if you need to finance a large-scale business need immediately, and they may also be used to help establish or re-establish a business' credit. Short-term loans will sometimes require daily or weekly payments, which allows the debtholder to pay down their balances quickly, helping to reduce the total cost of financing.
Medium-term loans
Medium-term loans typically have two- to five-year term lengths. Securing these can be done with an owned asset, with the purchased item, or the loan could be unsecured (i.e., no collateral required). These are the best loans for companies in "growth mode," i.e., those with bright prospects, good revenue, and also a pressing need to purchase equipment and other tangible assets. This loan type can help business owners to accelerate plans they may have. Instead of saving money gradually, perhaps for years, a business can finance the specialized truck, X-ray machine, or restaurant equipment they need today. Plus, there are accounting and tax benefits for ownership of these loans which may help offset the sometimes-high interest costs. Unsecured loans, which are not tied to an asset, are approved based only on the credit-worthiness of the business and the owners.
Long-term loans
Long-term loans can have terms of 10, 15, or even as many as 25 years. These loan amounts can range from only a few thousand dollars all the way up to millions of dollars. This term length depends on the loan needs — be it simply needing enough for a smaller purchase, new locations, major expansions, or purchasing a building. In most cases, these long-term loan funds are tied to a particular purchase. Long-term loans of this type can be used in numerous business applications, including for the purchase of machinery, equipment, inventory, construction, real estate, and business expansions.
We understand that running a business isn't easy — but you're not alone. Here at Your FundingTree, you have a financial partner who will help you to get out ahead of the pack. With us, you can cover your operational expenses, any property improvements, new equipment costs, and much more through a business term loan. Whatever your business needs, we're here to ensure you get them filled.
Features & Benefits:
Competitive rates on a wide range of different business expenses, including:

Working capital
Equipment
Machinery
Inventory
Facility improvements

Loans starting at $20,000
Customizable repayment terms
Fixed payments monthly
Let's Get Started, It's Free to Apply, Only Takes 90-Seconds, & There is No Obligation.