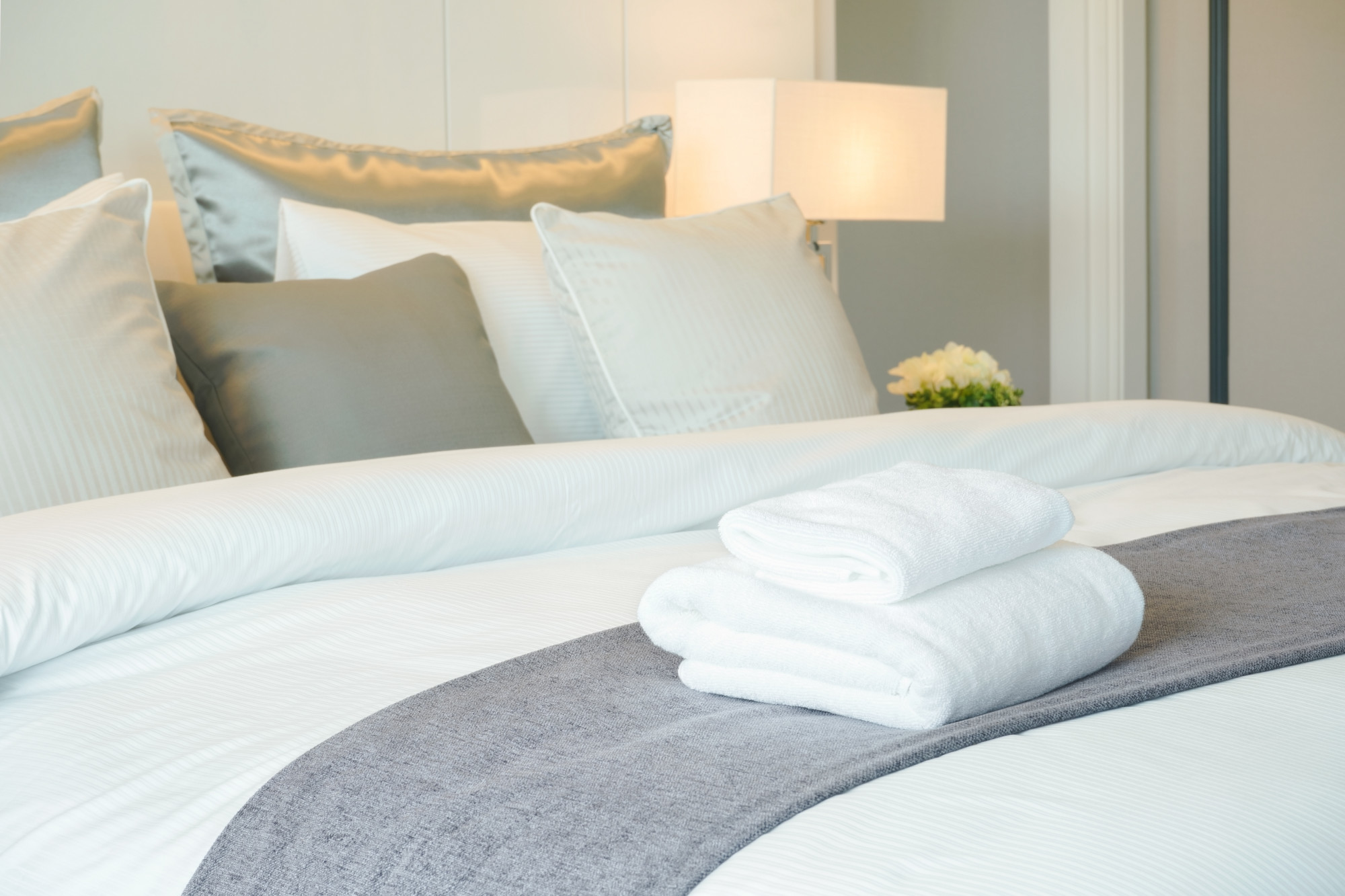 Going Green: How to Create An Eco-Friendly Hotel
Are you an eco-traveler? Up to 87 percent of travelers say that they want to travel sustainably.
Thankfully, if you want to explore the world, there are a growing number of Environmentally Friendly Hotels to stay for a night or more.
Are you thinking about creating an environmentally friendly hotel? Or, maybe you only want to make your hotel greener?
Here are the top tips you should know about if you want to make your hotel one of the greenest on the market.
Check out the below to discover everything you need to know. Let's get started!
1. Adopt Energy Saving Strategies
Every year, billions of dollars worth of energy are simply wasted. There are tons of ways you can reduce your energy use.
You can ensure that your hotel building is effectively insulated. This can help to control the temperature indoors.
Switch to LED lights for more energy efficiency. If you have old and inefficient appliances, such as refrigerators, cookers and washing machines, upgrade them to save even more energy.
You can significantly reduce your energy bills by making some of these simple changes to how you consume energy in your hotel.
2. Switch to Renewable Energy
More and more hotels are switching to renewable energy. What counts as renewable energy?
Sun, hydro and wind energies are all cleaner and sustainable kinds of energy. You can quickly switch to these energy providers.
But, you can start to produce your own energy. Why not install solar panels on your hotel rooftop to take advantage of the sun rays.
You can save money and go greener at the same time by ditching the dirty fossil fuels for renewable alternatives.
3. Serve Vegan and Vegetarian Dishes
Over 60 percent of emissions from agriculture is as a result of meat production. If you want to significantly cut the emissions related to your catering, going vegan or vegetarian helps.
But, you don't have to force your guests to eat vegan or vegetarian. You could simply provide them with delicious vegan and vegetarian menus.
Many people are happy to eat the plant-based alternative dish if it is much tastier than the meat offering.
You can also consider other ways to reduce your emissions in the kitchen. Could you start to buy organic produce instead?
4. Ask Your Guests to Recycle
Over half of Americans say that they're confused about recycling. You may remember to recycle when you're at home.
Make sure you provide your guests with numerous places to recycle any trash. This includes in the bedrooms and bathrooms.
If you want to take your recycling to the next level? You should install organic waste containers as well.
5. Encourage Guests to Walk and Cycle
Depending on where your hotel is located, you can encourage your guests to walk or cycle around the local surroundings.
If they have arrived at your hotel via car or public transport, you can encourage them to hire a bicycle with your own rent a bike scheme.
You could also provide any local transport information regarding the trains and buses. This will give your guests the idea to go via public transport.
Giving your guests maps with information about the distances to walk to different destinations can also help.
6. Avoid Single-Use Plastic
Around 18 billion pounds of plastic waste flows in the ocean each year. This can cause a lot of damage to marine life and the oceans.
You can help your hotel do your bit for the environment by eliminating any single-use plastic. There are tons of ways to achieve this.
Buying paper straws in bulk rather than using hazardous plastic straws can also help a lot with the environmental problem. Check out more about us here.
You can also avoid single portions of food products. Include large containers of cereals and jams rather than tiny items. Buying in bulk is almost always better for saving on plastic waste.
7. Select Environmentally Friendly Furniture
When you're designing your hotel, you need to make sure that you make eco-friendly decisions about the kind of furniture you want.
Could you purchase from a local company? Are there local and environmentally friendly materials you could use?
There are numerous ways that you can design a beautiful hotel while respecting nature's resources at the same time.
8. Buy Local Groceries for Your Kitchen
The emissions related to food aren't only about the growth of the crops. There are also miles and miles of transportation that you need to consider.
When you shop locally for ingredients, you're reducing the demand for international foods from around the world. You're also supporting local businesses.
9. Introduce Natural Cleaning Products
From polluting the air to damaging the environment, there are a bunch of reasons why you need to switch to natural cleaning products.
When you're constantly spraying chemicals into the atmosphere and down the toilet, you're surely causing harm to the environment.
By switching to ecological cleaning products that are designed with the environment in mind, you can further cut your carbon footprint.
10. Always Use Recycled Paper
Do you need paper for a wide range of purposes? You probably need to print documents, advertise your business and provide toilet paper for guests.
But, if you want to be an eco-friendly hotel, you need to ensure that you achieve this with recycled paper. This further helps to reduce your impact on the planet.
How to Create Environmentally Friendly Hotels
Have you always wanted to create Environmentally Friendly Hotels? But, the task of transforming your hotel into a green accommodation isn't easy.
Our tips can ensure that you have the knowledge about how to green your hotel business while at the same time learning how to increase your profits.
Do you want to discover more about how to green your business? Check out this blog post for 7 ways to turn your restaurant eco-friendly.