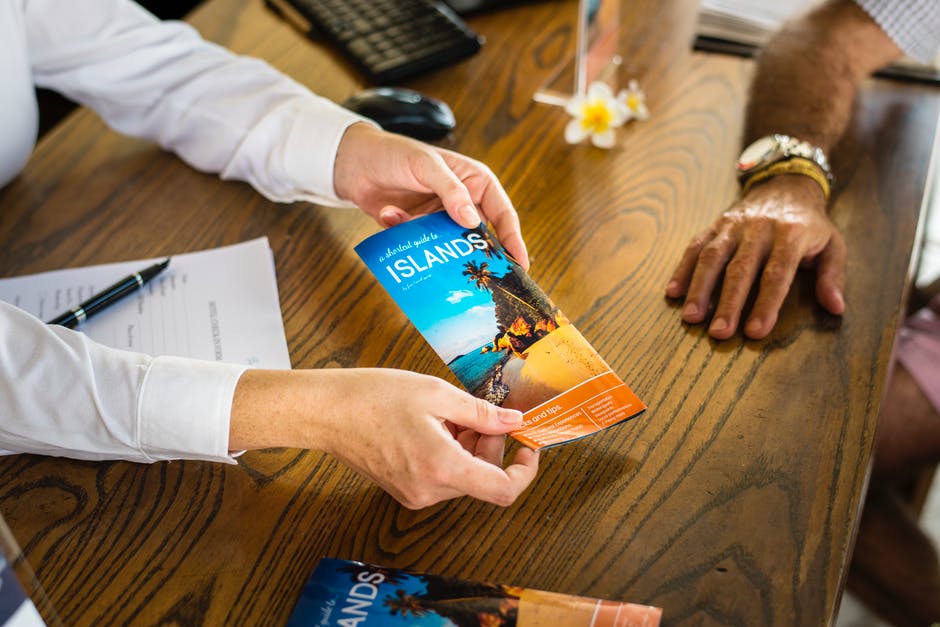 Getting the Word Out: How to Make a Brochure Without the Stress
Are you launching a new business? Or perhaps looking to introduce a new product or service? Though there are modern ways to get the word out, some traditional methods remain timeless.
Despite the presence of social media and other digital options, the brochure continues to do wonders for businesses. Brochures help create engagement between companies and their respective target markets. They also attract potential customers by piquing their interest.
For businesses to survive in a cutthroat world, every advantage counts. When crafting brochures, you need to cover all bases.
You need to learn how to make a brochure the right way. 
Continue reading below as we teach you how to make one without the hassle.
Why Your Business Needs Brochures
Before we proceed, you must first realize the need to use brochures. We mentioned earlier that brochures help catch the attention of people. It also connects you with prospective clients.
But beyond those things, brochures also increase your brand's credibility. They help you earn and build the trust of your target market. Printed materials send the signal that you are willing to invest in your customers.
They show that you are serious about what you are doing.
Furthermore, brochures allow you to personalize your business. Whenever a person reads your brochure, you are conversing with them through the brochure's text.
Social media presence is great, but adding brochures in your marketing strategies will further strengthen your control of the market.
How to Make a Brochure Via Microsoft Publisher
With a little help from Microsoft Publisher, you can create a brochure that you can be proud of. Begin by choosing a brochure design that you want. Microsoft Publisher carries designs and templates based on the goal you are looking to achieve.
1. Choosing the Design
If you are using Publisher 2010, head on to Available Templates. Select "Brochures" then pick a design from the brochure templates. If you wish to zoom closer into the designs, simply click on the images and a larger version will pop on the right portion of the screen.
2. Pick a Panel
Next, decide on how many panels you want to use for your brochure. Head on to the Page size section. Choose between "3-panel" or "4-panel."
The key to determining the number of panels you need is to try it out first on a physical paper. Fold a sheet of paper according to the size that you want.
3. To Mail or Hand Over?
Decide if you want to mail the brochure or hand them directly to your customers. If you wish to mail them, make room for a panel space to write the mailing and return address.
If you prefer to distribute them in person, then you can do away with the panel space. But you want to save a small area for your company name and address. To do this, tick the "include customer box" in Publisher.
4. Forms for Information
One way of securing customer information is to insert forms in your brochures. Hit the Forms dropdown menu to check your options. You can choose Order form, Sign-up form, Response form, or None.
5. Pick a Font and Color
Regardless of the template you choose, it will come with a default font and color scheme. But you can change them by choosing from the Font Scheme and Color Scheme dropdowns. 
If you wish to create a new color theme, simply choose "Create new." The same thing goes for the font.
6. Put in Your Company Information, Then "Create"
Head on to the Business Information dropdown to input your company information. You may also click "Create New." 
Complete the process by clicking the "Create" button. You can find this at the bottom portion of the task pane. Make sure to print out a copy to get an idea of what the brochure looks like when you're holding it.
How to Make a Brochure Via Microsoft Word
You also have the option to create a brochure via Microsoft Word. You can do so by using a template or create one from scratch.
But let's stick to using templates since it is the easiest route to take. Here's how you do it:
1. Menu, Then Brochure
Open Microsoft Word and type the word "Brochure" in the search bar. You will find the search bar at the top-right portion of the screen. Once you hit enter, Word will load the different brochure templates available.
2. Pick a Template
Next, pick a template that best suits your company. Keep in mind the colors of your brand. Don't go for a template that clashes with your branding.
Double-click your selection to open the template.
3. Customize
After opening the template, you can customize it by adding your content. The good thing about Microsoft Word is it allows you to tweak the colors, sizes, and fonts of the brochure.
You may find the orientation of the templates confusing especially if it is your first time. Keep in mind that the first page features the back and front portion of the brochure. It also includes the inside flap.
Meanwhile, the second page comes with the inside left, the inside middle, and the inside right portions.
4. Save and Print
After finalizing your template, go to File and hit Save As to save your work. When it comes to printing, never skimp. Look for top-notch print finishing machines for that elegant finish.
Create the Best Marketing Materials Possible
Learning how to make a brochure goes a long way. It will create more exposure for your brand. It also helps you connect with more people.
But you shouldn't stop with brochures.
Check out our other articles on marketing and advertising strategies. We offer tips and tricks that will keep you two steps ahead of the competition.