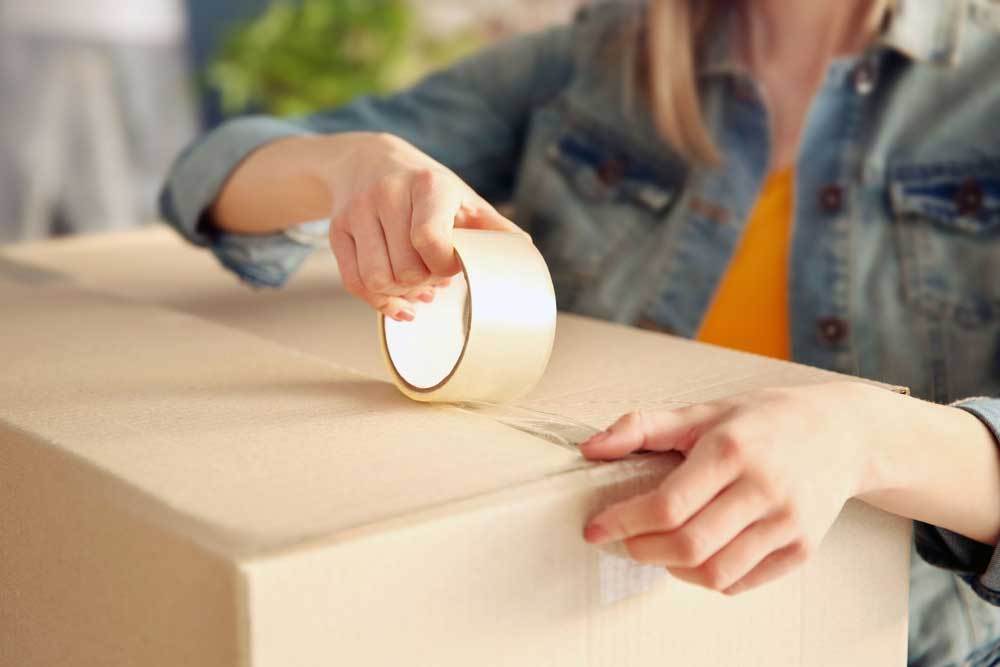 Get Movin'! How to Pack for a Move in 3 Days (or Less!)
Photo from americanmoveandstore
Originally Posted On: Get Movin'! How to Pack for a Move in 3 Days – American Moving & Storage Solutions (americanmoveandstore.com)
If you have three days to pack and move, you don't have any time to waste. Moving is a stressful process and packing takes more finesse than people usually anticipate. But being down to the wire doesn't mean you are out of luck.
Keep reading for a complete guide on how to pack for a move in 3 days. We will break down some helpful tips and tricks for making your move a success–even on a short timeline.
Purge the Nonessentials
Purging is the most important part of every move. Every time you relocate, you have to decide how much stuff to take with you. Everything else you need to get rid of.
Try to do most of your purging on day one of your three-day move. That way, you can clear out the clutter. The things leftover will be what you pack on days two and three.
The number of things that you purge will vary based on how far you are moving. But regardless, you may want to consider getting rid of the following things:
Clothes you haven't worn in the last year
Bulky furniture that is hard to move
Things you have accumulated that you have no use for
Things other people might use more than you
It isn't easy to get rid of your things, but it can make it a lot easier to move with fewer items. Don't get rid of things with sentimental value, but do get rid of things that would be easy to replace.
And don't just throw things away. Donate your things to others who might use them.
If you have things that are in good shape, consider selling them. There are a lot of online platforms that will help you easily sell your things. This may give you a little extra cash to ease the expenses that come along with moving.
Gather Moving Materials
At the end of day one, you should gather your moving materials. That way, you'll be ready to pack quickly and efficiently on days two and three.
What makes for good moving materials? First of all, you will need a lot of boxes. But you should also purchase boxing tape, furniture pads/blankets, and a rolling dolly.
Make sure that you also have a couple of thick markers. These will become useful later on for labeling the boxes.
You can buy all of these materials yourself. Or, you can get them from a moving company.
Our team at American Moving and Storage Solutions knows that everyone has different needs when it comes to packing for a move. If you need boxes and other packing materials, let us know and we can bring them by. We will even help you pack, and you will only pay for the materials that you use.
Catalog Your Move
On days two and three, you are ready to put your belongings in boxes. Since you are on such a short timeline, you may feel tempted to start throwing things in containers without rhyme or reason. But if you have a system, you can pack quickly in an organized way.
Pack by theme or by room. Label each box with a number as well as what is in it. Take a picture of the box before you tape it shut, and label the picture on your phone with the correct box number.
This is one of our most important packing tips: make a list. When you get to your new home, you won't unpack everything right away. And when you need something, you want to know where to find it.
So when you are packing, make a master list of what is going into each box. It doesn't have to be complicated. Just denote things like "white plate set" or "children's lunchboxes."
When you get to your new home, this list and picture catalog system will make unpacking easy. And for now, it will keep you on track to finish your packing within three days.
Call in the Experts
A lot of people start packing for residential moves months in advance. So it is normal to need some assistance if you are working with a shorter timeline.
If you are packing and you feel that you need some extra help, call our team and we can help you out. We have a lot of experience packing up homes and we know how to do it quickly and efficiently. Plus, we take special care of delicate and breakable items.
Our team at American Moving and Storage Solutions can help you get your belongings packed and ready to be transported. And of course, we can help you with the transport, too!
Set Aside Important Documents
By the end of day three, you should be looking around at stacks of packed boxes ready for moving day. The final thing you should do is make sure that you have your travel bag ready to go.
Within your bag should be all of your important documents. These include passports, birth certificates, and anything else you might keep in a home safe.
And don't forget your moving list. These are things that you will want with you in case anything goes wrong.
And once you have completed that, you are ready for moving day!
How to Pack for a Move in 3 Days
Packing on a short timeline is nobody's favorite thing. But it can be done in an organized way that will make your moving experience better than you expected. Now that you know how to pack for a move in 3 days, get to it!
And reach out to our crew at American Moving and Storage Solutions if you need any help. We are happy to coordinate packing help or transport services to make your relocation easier. Contact us today to get started.