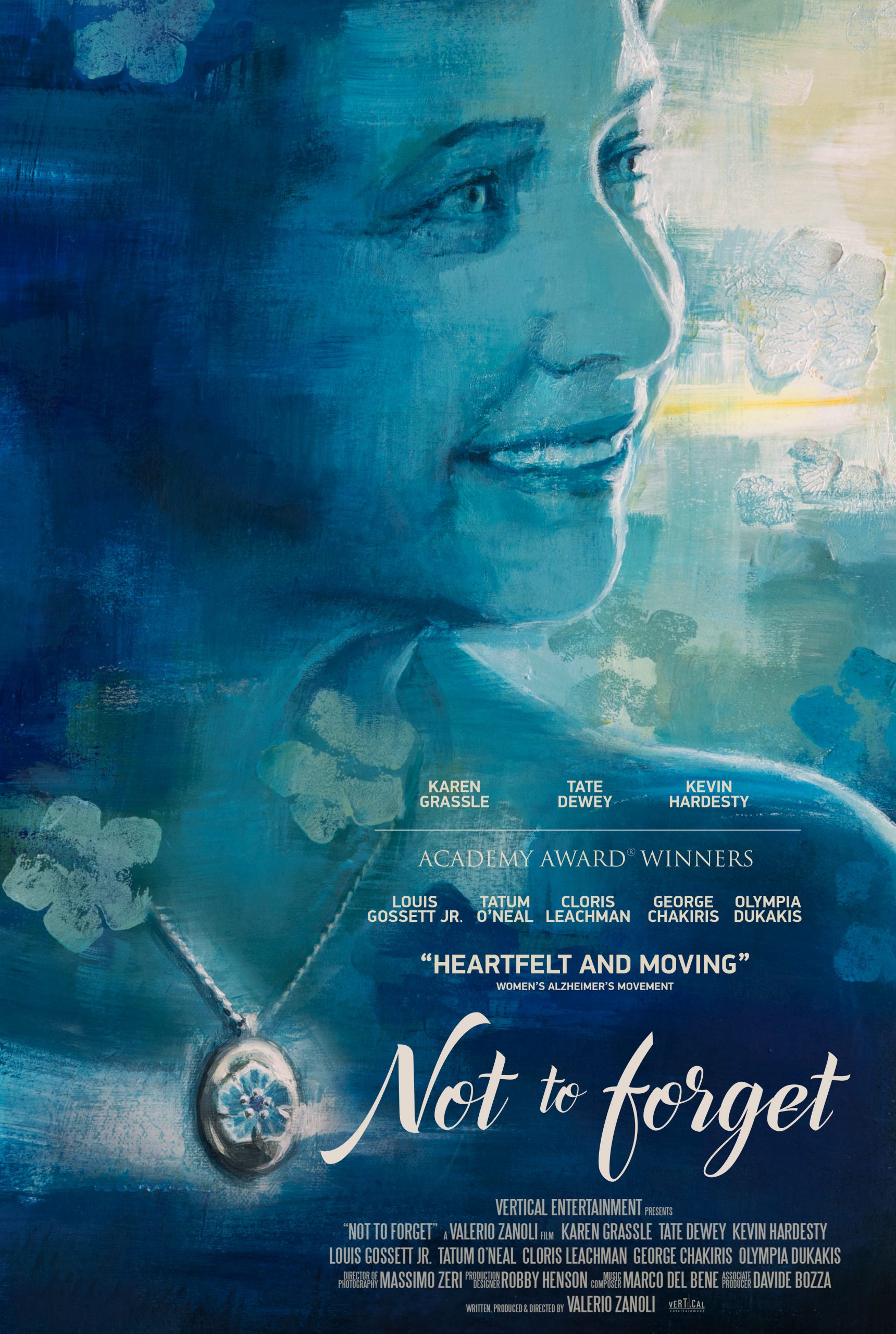 Film Review: 'Not to Forget': An Outstanding Film About Loss, Forgiveness, Faith, and Family
Photo from Vertical Entertainment
Originally Posted On: https://www.theepochtimes.com/film-review-not-to-forget-an-outstanding-film-about-loss-forgiveness-faith-and-family_4366607.html?rs=SHRCBQTMC&instaaccount=secb64aW5mbyU0MHZhbGVyaW96YW5vbGkuY29t
Alzheimer's disease, the most common form of dementia, affects so many people yet there aren't a whole lot of narrative films that focus on it. The only one I recall in recent memory was the excellent 2020 "The Father" starring Anthony Hopkins and Olivia Colman. It's sort of a shame since it's such an important topic that touches so many lives.
So, it was quite a nice surprise to discover that a new film, titled "Not to Forget," is being screened right now at film festivals. The movie not only brings awareness to Alzheimer's but also infuses its emotionally impactful narrative with some wholesome messages that have to do with faith and family.
Troubled Youth
The film begins unusually, with a young con artist named Chris (Tate Dewey) scamming some men out of their money in a seedy New York City bar. When the bouncer sends him on the run, he meets up with two equally troubled youngsters, pals Jerry (Jared Egusa) and Kim (Taylor Cook), who have been busy pulling their own scams.
(L–R) Jerry (Jared Egusa), Chris (Tate Dewey), and Kim (Taylor Cook) are three troubled teens, in "Not to Forget." (Vertical Entertainment)
The cops show up and a chase ensues. Chris gets arrested and ends up in court before a stern but insightful judge (Olympia Dukakis). Chris's nonchalant attitude is evident as he rolls his eyes and answers his cellphone during his hearing. But the judge still thinks that he should get a shot at rehabilitation rather than receive punishment. Therefore, she sentences him to house arrest for four weeks at his grandmother Melody's (Karen Grassle) farm in Kentucky. Melody happens to suffer from Alzheimer's.
House (Farm) Arrest
Melody's helper, Joe (Kevin Hardesty), picks Chris up and takes him to Melody's sprawling farm, one of the biggest in the South. Although the farm used to be one of the largest corn producers in America, the farm has fallen into neglect and Joe barely manages to keep it going.
When Chris meets Melody, he seems rather unaffected by her radiant energy and infectious smile. As a millennial, he's much more interested in finding the Wi-Fi password so that he can get cellphone service. Needless to say, he becomes completely discombobulated when Joe tells him that "there ain't no internet here."
(L–R) Melody (Karen Grassle), Joe (Kevin Hardesty), and Chris (Tate Dewey), in "Not to Forget." (Vertical Entertainment)
Joe attempts to instill some discipline into Chris by setting strict mealtimes, a curfew (he is under house arrest, after all), and showing him the importance of work by having the youth help him around the farm. But nothing seems to move Chris.
Melody tends to talk about her and Chris's family history and dwell on things that happened in the past, but sometimes she forgets certain details. However, it is quite evident that she has always been a kindhearted and caring soul. Fortunately, Joe is always on hand to watch over and inspire her.
A Trio's Scam
Soon, Chris comes up with a dastardly plan to fool Melody into transferring her power of attorney over to him instead of to Joe. But to pull off his little caper, he'll need his fellow con artists Jerry and Kim. Will the troublesome trio's hornswoggle be successful?
(L–R) Chris (Tate Dewey), Joe (Kevin Hardesty), and Melody (Karen Grassle), in "Not to Forget." (Vertical Entertainment)
Right off the bat, I must say that this film is perfectly paced. We get to see a young man and his friends at a crossroads in their lives. Temporarily confined to a decidedly low-tech environment, Chris at first doesn't see any value in the beautiful natural environment surrounding him, let alone appreciate the folks who genuinely care about him.
In other words, Chris is still holding on to some internal issues that prevent him from being close to others.
This is a film with a script devoid of any fat or fluffery, with just the right number of supporting characters to keep things peppy and insightful. There's the local town's spiritual guide, Pastor John (Louis Gossett Jr.), who is on hand to gently drop hints of faith for Chris to ponder. George Chakiris also appears in a few scenes as the local bank manager who oversees Melody's will and finances. All of the supporting characters have some sort of meaningful input that drives the narrative forward.
Chris (Tate Dewey) begins to reconsider his selfish outlook as he visits the hospital with his grandmother Melody (Karen Grassle), in "Not to Forget." (Vertical Entertainment)
Invaluable Life Lessons
The positive messages of the importance of faith and family are there, but they never feel intrusive or preachy; instead, they are food for the mind, heart, and soul, even if one isn't religious. Both Christians and nonbelievers alike can take away some invaluable and timeless life lessons from this movie.
There's also a big twist (no spoilers) that happens during the onset of the film's third and final act. Usually, I can see plot twists coming, but this one was quite a surprise and made the film ascend to new emotional heights.
"Not to Forget" is a powerful film that raises awareness about a very important topic while featuring strong performances by its incredible cast of veteran performers (including five Oscar winners) and newcomers alike. Karen Grassle is particularly superb as a kindhearted, elderly woman suffering from Alzheimer's.
The tale involves some trauma and pain but ultimately has to do with forgiveness, recovering from adversity, and appreciating the finite time you have with your loved ones—particularly family members. After all, we have only one shot to enjoy our time with them while they're still here, at least physically.
'Not to Forget'
Director: Valerio Zanoli
Starring: Tate Dewey, Karen Grassle, Louis Gossett Jr., Tatum O'Neal
Rated: Not Rated
Running Time: 1 hour, 24 minutes
Release Date: Nov. 26, 2021
Rated: 5 stars out of 5